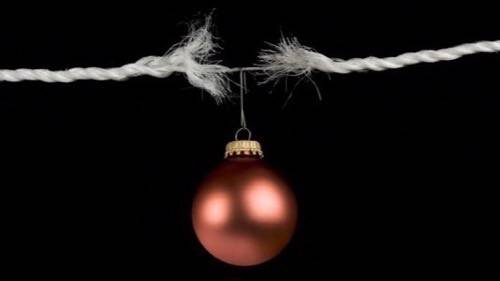 If the term "holiday spirit" has more to do with spiked eggnog than seasonal cheer, you aren't alone. This is our list of essential gadgets for making it through the travel, stress and awkward socialization of the holidays psychologically intact. And if you missed it the first time around, check out the Apps Edition of our Holiday Survival Guide for more tips to combat the various unique horrors of the holiday season – let's be honest, you're gonna need them.
Be Your Own Internet With A MiFi Or Mobile Hotspot
Hell hath no fury like a geek without Wi-Fi. Holiday travel presents plenty of scenarios in which reliable wireless Internet can prove scarce. If your relatives are still stuck in the dial-up era or you refuse to fork over an airport's ridiculous day-use Internet fee, you'll count your blessings if you BYO-Wi-Fi. The methods of becoming your own nexus of sweet, sweet wireless Internet vary, and they each have strengths and weaknesses.
If money is no object and you'd be happy to pay for peace of mind, pick up a MiFi device on your carrier of choice. If you'd like a balance between thrift and utility, add a mobile hotspot to your carrier plan for around $20 a month – but keep a close eye on your smartphone's battery life. On a shoestring budget or don't feel like paying for what can be had for free? Jailbreak or root your smartphone to circumvent carrier greed while cruising on your own personal network.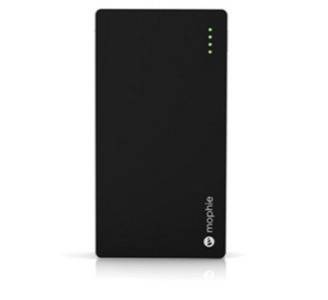 External Battery Pack = Ultimate Gadget Life-Saver
The only thing worse than fighting a losing battle for Wi-Fi is a near-dead device. If outlets are scarce, battery life is the Achille's heel of even our most trusted electronic companions. Forgo the anxious ritual of watching the battery gauge slowly flat-line and carry around an external battery pack. Sure, it's frustrating to haul around yet another thing, but once you see that sweet symbolic lightning bolt spring to life in your smartphone's status bar you'll be a believer.
These things are perfect for travel, extended coffee shop sessions and just about any other scenario that might leave your devices high and dry. We like Mophie's Power Station line for its quick-charging ability, respectable capacity (4000 or 6000 mAh) and thoughtful design. With both a USB and micro-USB port, you'll be able to charge just about any mobile device you can throw at it.

Seek Sonic Solitude With A Good Pair Of Headphones
Odds are that you may need to drown out some ambient noise. Flights are noisy. In-laws are noisy. And holiday cheer? Noisier yet. Switching up your sonic landscape is the easiest ticket to an instant zen-like state, so you might as well invest in some good sound. Skip the earbuds and go for a bigger over-ear style. Sennheiser offers a good balance of solid sound and good looks. If you're on the (very) cheap, the HD 201's can't be beat. If you've got a little more to spend, you can get a pair of the HD 280's for around $100. For serious noise cancelation and a considerably more serious price tag, look into the PXC 450's.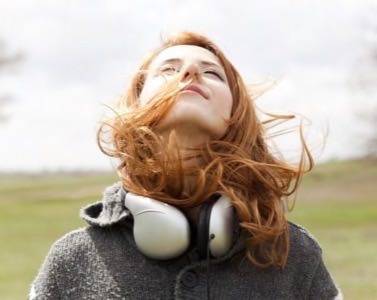 Little Tablet + Portable Keyboard = Just Like The Real Thing
Small, affordable tablets have arrived, and they're perfectly suited for all of the travel and jostling around that holiday gatherings often necessitate. If you can't set up a full-scale entertainment station wherever you spend the holidays, the low profile of a little tablet like the iPad Mini or the Nexus 7 will serve you well. Battling notebook or desktop computing withdrawals? Pack a Bluetooth keyboard or a keyboard case – it's the next best thing.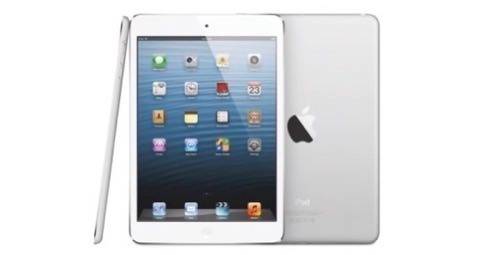 Find A Full-Scale Entertainment Haven
If you have the luxury of reliable Internet and a TV, your holiday escape hatch is just around the corner. Whether you're a gamer, a movie lover or a TV junkie, it's hard to beat the Xbox 360 when it comes to entertainment value. The 360's wide support of streaming services like Netflix and Hulu Plus, coupled with its obvious gaming chops, make for a great all-in-one ticket to seasonal sanity. It's the perfect time to strike up season one of a hit show (pick one with a multi-year run) or to immerse yourself in an expansive virtual world of some kind.
Good luck fending off nieces and nephews – and don't forget to come up for air.
Images of holiday ornament and woman with headphones courtesy of Shutterstock.