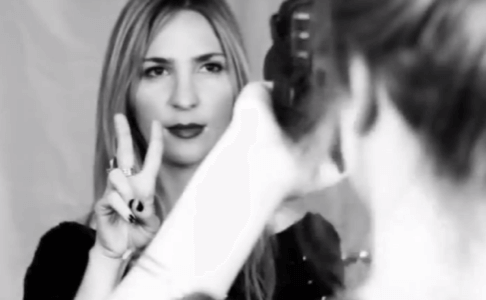 Time Warner has officially entered the YouTube content industry by investing $36 million into Maker Studios, a prominent network on the video-sharing site that gets roughly 2 billion views a month. (So much for the rumors of Yahoo snapping up the network!) The Time Warner Investments group deal is for $1 million more than Google invested in Machinima – typically seen as the leading YouTube network – and marks the first time a major outside media conglomerate has made a big investment in the YouTube space.
Rachel Lam, the head of Time Warner Investments group (which led the investment which included big names like Robert Downey Jr and Elizabeth Murdoch), will also join the board of directors at Maker Studios. Lam's presence should be welcomed, as the YouTube network has been embroiled in a scandal with the space's biggest celebrity, Ray William Johnson, over predatory contract disputes. (The network also failed to transition Johnson's AdSense account following his departure from the network for two months – which I estimated at the time resulted in at least a $112,000 revenue loss for Johnson.)
Why Time Warner Did The Deal
"In just a few short years, Maker has established itself as the go-to network on YouTube for top creative talent, and the combination of outstanding creative with formidable audience reach has translated into Maker's phenomenal growth as a company," Lam wrote in a statement sent to multiple publications. (Apparently, despite the recent departure of top talent, the statement was not meant to be ironic.) "Our investment in Maker gives us insight into next generation video content and the ever-evolving online video landscape, as well as access to new producers of content for Time Warner's existing television, film and cable network operations."
Maker Studios was found in 2009 and acts as a production studio, distribution network and ad sales team for YouTube-based talent. PandoDaily reported Maker Studios has garnered $78.5 million in total equity funding (not counting Google's Original Channels investment), while TechCrunch and All Things D put Maker Studio's total raised at $44 million. Maker Studios did not respond to ReadWrite's requests to clarify this funding amount, but the consensus is the company is valued at $200 million. Viewership for the network has been steadily increasing, with the network even surpassing Machinima in terms of views in October.
The Time Warner Investments funding comes at a good time for Maker Studios, and not just because it helps the network move on from accusations of unprofessional behavior during the Ray William Johnson scandal: The network has just completed a 40,000-square-foot production space in Culver City that includes sound stages, production offices, prop and wardrobe areas, editing bays and recording booths.
"We're extremely excited and grateful to have the support of Time Warner and our other investment partners who are some of the most respected names in media and entertainment, and are thrilled that we will be able to provide even more resources and opportunities to our valued network partners," wrote Danny Zappin, Maker's co-founder and CEO, in a statement sent to multiple publications.
Traditional Media Finally Getting It
Eugene Lee, the co-founder of the YouTube analytics service for media companies and brands called ChannelMeter, told ReadWrite that Time Warner's investment "validates" the YouTube space and shows traditional media is finally " recognizing that viewers are moving online and that online audience is growing."
Lee predicted the infusion to Maker Studios is just the beginning of outside investment in YouTube content. Lee also said that the cash infusion is likely to "light a fire" under YouTube networks like Machinima, Fullscreen and Alloy Digital to "get their A-game on" and "be smarter with their money." Machinima seems to already be doing that, having just laid off 10% of its staff this month, which the video-game and entertainment network called "a reorganization to address its global growth."