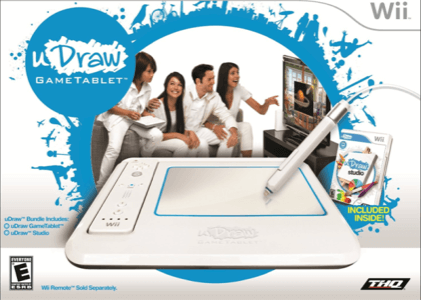 Five years ago, game publisher THQ was worth $2 billion. On Wednesday, with a market cap of just over $11 million, THQ filed for Chapter 11 bankruptcy protection.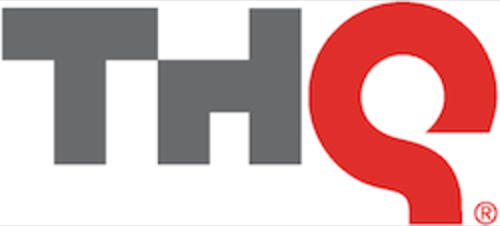 Years Of Bad Decisions
The fall is the result of years of poor choices. The overpriced, underperforming uDraw is the poster child for the company's woes (in fact, it's called out specifically in the filing), but THQ has been doing things wrong for years.
While accidental hits from the Saints Row or UFC franchises have propped up the business from time to time, its Electronic Arts-style buy-and-bleed policies (snapping up game development studios but not investing in them) have robbed credible franchises of life and produced financial train wrecks.
THQ acquired studios Juice Games, Paradigm Entertainment and Kaos Studios, fumbled their titles, and ended up closing all three shops. Big Huge actually thought its chances would be better with the now collapsed 38 Studios (think about that)! Add some underperforming releases like Darksiders II and a total bungling of its once-core children's line-up, and there was only one way for this to end.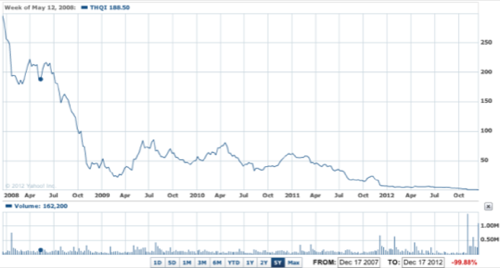 Can Bankruptcy Be A Good Thing?
So what does Chapter 11 mean for the company? According to THQ president Jason Rubin, nothing but sunshine. On his corporate blog, he posted the following: "The most important thing to understand is that Chapter 11 does not mean the end of the THQ story or the end of the titles you love. Quite the opposite is true, actually."
Rubin goes on to explain that Clearlake Capital Group has agreed to purchase the company's assets, and work will continue uninterrupted on current projects. With the bankruptcy wiping liabilities off the table and new funding in place, "the teams will be unburdened by the past and able to focus on what they should be focusing on – making great games."
He has a point. If Clearlake is willing to invest in the company at a substantial premium, it must have some faith in upcoming products, so a hands-off approach makes sense.
Bankruptcies Are Never Clean
But despite the promises, bankruptcies are never clean, for good reason. Something got the company into this spot, so something has to change. It's unlikely that THQ will have the financial resources to go on a buying spree any time soon, but that too could be fortunate. The bankruptcy may indeed force what's left of the company to focus on the little picture of game design and playability – a concentration that's been absent for too many years.
Rubin did note that anything can happen during a Chapter 11 filing, so they money isn't locked in just yet. But with no other buyers circling, Clearlake looks like a good bet to "win" control of THQ. And it might just be able to force THQ to turn things around.