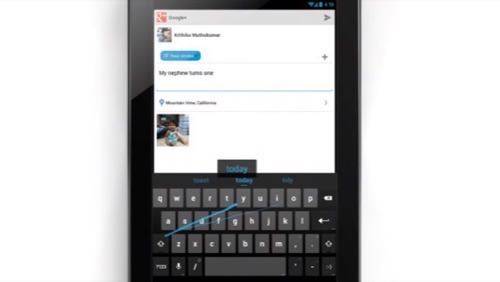 2012 was a big year in mobile. We have never seen a year like this where there were so many quality devices from so many disparate suppliers all competing for the interest of consumers and enterprises. What were the best of the best? We rank the top 10 smartphones and tablets below:
1. Samsung Galaxy S III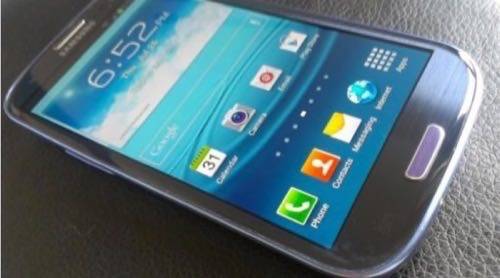 Samsung pulled off a feat in 2012 that only Apple had previously been able replicate year after year. It released a flagship device that was highly anticipated by both Samsung fanboys and the consumer populace as a whole. While there may not have been any lines at AT&T or Verizon stores the day the Samsung Galaxy S III was released, smartphone enthusiasts indeed waited for the release of the S III with great enthusiasm, and have purchased the smartphone in droves.
Samsung said that it had passed the 30 million sales mark for the Galaxy S III in early November. With the two biggest shopping months of the year in front of it, Samsung will likely be very pleased with how many of its flagship devices have made it into consumers' hands.
The smartphone is worthy of the praise. The Galaxy S III has a slick 4.8 screen, a responsive (if sometimes confusing) interface, quality camera and Near Field Communications capabilities. Samsung has worked hard to create a device that not only looks good, but is packed full of features. Consumers have recognized the effort and rewarded Samsung with their loyalty.
Best Features: Screen size, hardware features, camera.
Worst features: Some people complain about the plastic back feeling cheap. TouchWiz skin on top of Android operating system can be cluttered and confusing.
See Also:
1.a iPhone 5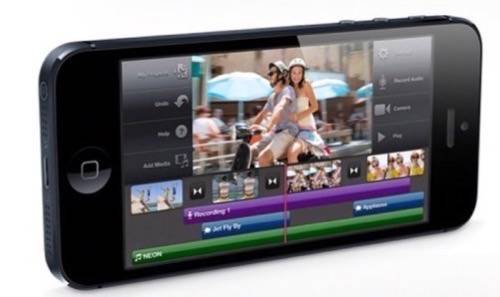 What? You thought we would let Samsung have the top spot by itself?
Not a chance.
The biggest story of 2012 has been the war between Apple and Samsung. In the courts, on retail shelves, in commercials and media publications, in consumers pockets and in their hearts – the war between Apple and Samsung has been a bitter, if highly entertaining battle all year.
So, in a hat tip to a year dominated by Apple and Samsung, the Samsung Galaxy S III and the iPhone 5 are co-best devices of the year.
The iPhone 5 is the marvel of industrial design in the smartphone industry. It is hard to quantify this if you have not held one. When you do, your thoughts instantly turn to, "Oh man, this thing is so light, so thin. It is beautiful."
For any other criticisms that the iPhone 5 can have levied at it, the flagship smartphone from Apple is indeed worthy of aesthetic praise. Apple also finally included LTE in the iPhone 5, increased the screen size, improved the internal hardware and performance all the while keeping a similar degree of battery life to the previous iPhone models. Apple added several important new features in iOS 6 such as Facebook integration, improved Siri functions, PassBook and new camera features. Apple also ditched Google Maps in feature of its own Maps app, what the industry may refer to as a work in progress.
Best Feature: Size, weight, screen, camera and iOS 6 improvements.
Worst Feature: No Near Field Communications, something which many people in the mobile payments industry greatly wished for. Maps.
See Also:
3. iPad Mini
Apple, a company that normally is shrouded in secrecy, did not do a very good job of keeping its secrets in 2012. By the time the iPhone 5 was released, we had a pretty good idea of what exactly it entailed. Yet, at the end of the year, there was one big question that nobody had really been able to verify: Would Apple really release an iPad Mini?
We expected it during the iPhone 5 announcement. It did not materialize. Apple then announced a surprise product launch at the end of October. This time, it really was the Mini. Apple also came out of left field with a fourth-generation large screen iPad. Nobody saw that coming.
The Mini is a 7.85-inch tablet that is thin and functional. It does not have the same high-quality display that the original iPad has but it fits a market niche for smaller tablet screen sizes that had come to be dominated by the likes of Amazon's Fire series of slates and Google's Nexus 7. The market demanded a smaller, cheaper tablet from and Apple delivered with the Mini.
Best features: Screen real estate in a smaller tablet form factor, thinness and weight.
Worst Features: Overall size. It is not quite as easily held as a 7-inch tablet, making it a tweener between the one-handed Nexus 7 and Kindle Fire and the larger tablets like the Microsoft Surface, 9.7-inch iPad and Nexus 10.
See Also:
4. HTC One X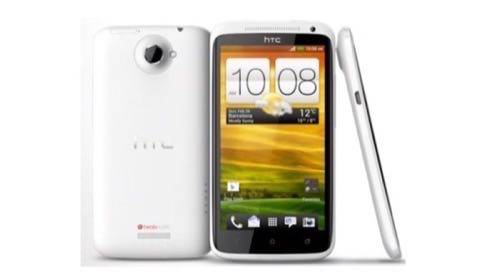 2012 was a rough year for Taiwanese smartphone maker HTC. It lost ground to Samsung in the Android market, faced injunctions from Apple (and eventually was forced into a patent settlement) and saw consecutive quarters of poor revenue.
All of this bad news for HTC came despite the fact that it made several of the top smartphones of the year. The One X (and its next iteration the One X+) headline this mini-renaissance from HTC. It is a 4.7-inch smartphone on AT&T that is thin and comfortable, sports a dual-core processor (quad-core for the One X+), quality camera (though behind that of some other smartphones on this list) and a simple yet quality skin with Sense 4. The One X is a smartphone that people take notice of and, sometimes, mistake for a Galaxy S III considering that they are virtually the same exact size. Many Android users prefer HTC's flagship over the Galaxy S III.
Best Feature: Uni-body design, screen size, Sense 4.
Worst Feature: As is often the case, a feature can be both a strength and a weakness. The uni-body design also means there is no removable battery for the One X.
See Also:
5. Nexus 7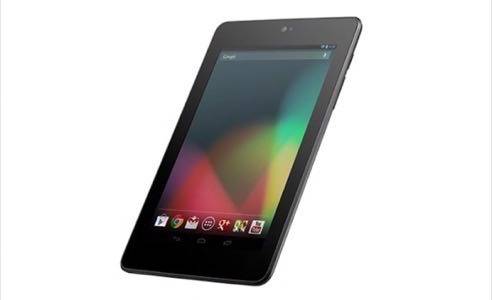 In the fall of 2011, Amazon did something that that no company had been able to do up to that point: effectively compete with Apple's iPad. Amazon did this by releasing a tablet that severely undercut Apple's original slate on price while also offering a host of entertainment capabilities. At $199, the Kindle Fire was priced to sell.
The problem with the original Kindle Fire is that it was not really a quality device. It used a stripped down version of Android Gingerbread 2.3.6 and ignored many common hardware features that many people would expect. It was boxy and slow, a shadow of its iPad competition.
Google was paying attention. If Amazon proved the market for a cheap 7-inch tablet, Google moved to perfect it. The result? The Nexus 7, a good quality 7-inch tablet announced in June and shipped in July that is perhaps the best tablet you can find at its price. It is a Nexus device, which means it is a flagship for the newest version of Android and a template that other manufacturers can work upon. It is thin but sturdy, features a front-end camera and quality set of hardware, satiating consumers looking for an iPad alternative at a fraction of the price.
Best Features: Form factor (thin build plus screen size), Android Jelly Bean.
Worst Features: Does not meet the iPad on battery life, screen resolution and durability.
See Also:
6. Kindle Fire HD 8.9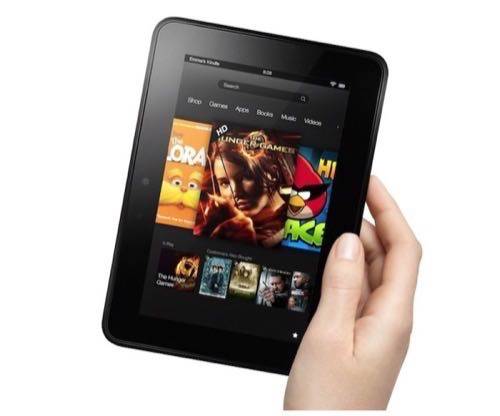 Given the success of the original Kindle Fire, people anxiously looked towards the 2012 refresh of Amazon's tablets. In turn, Amazon pleased its fans by releasing not one but two new Fires this year. Both were significant upgrades over the original.
The most significant upgrade for the Fire line was the 8.9-inch Kindle Fire HD. Amazon included much of what was missing in the original Fire, including a higher quality screen, a front-facing camera, a dual-core processor and a better graphics processor. The 8.9-inch version (Amazon also released an upgrade for the 7-inch Fire) is big enough that it will please consumers looking for larger tablets at cheap prices but small enough to not seem overly awkward. The Fire still runs off a derivation of Android and sports easy access to all of Amazon's media properties such as books, movies, TV shows and music.
Best Feature: Amazon media services.
Worst Feature: The handicapping of Android. Amazon does not let users download apps from Google Play, instead forcing them to the Amazon Appstore for Android. That also means that Google services like a native Gmail app, Google Maps, Chrome for Android and others are missing, replaced by inferior Amazon products.
See Also:
7. Samsung Galaxy Note II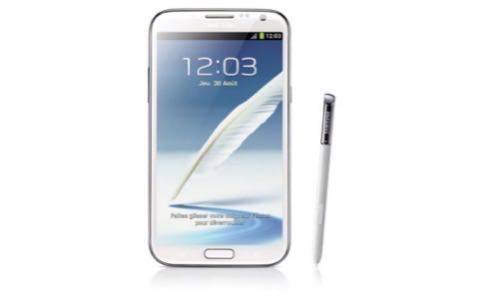 You have to give credit to Samsung for thinking big.
Really big.
The Note II is the next iteration of its "phablet" smartphone/tablet that employs the embedded S Pen stylus. It is a 5.55-inch smartphone made for the large of hand or those who want a small tablet that can make real phone calls. Samsung, one of the few companies in the world that can pull off multiple flagship devices, believes that the Note II is the pinnacle of innovation from all the disparate devices that the company produces. The Note II improves on TouchWiz of the Galaxy S III, provides a plethora of "S" apps (like Notes and entertainment) and finds creative uses for the stylus (which also saw significant improvement from the original Note). The Note II is not for everybody, but it has a lot to like.
Best Feature: S Pen. Improved camera and gallery software.
Worst Feature: The size can be odd and awkward unless you are in the market for an extremely large smartphone. Limited apps for the S Pen.
See Also:
8. Microsoft Surface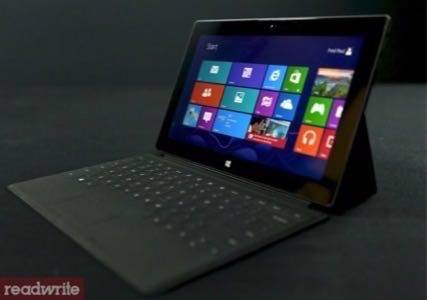 It took a long time, but Microsoft finally came to market with an iPad competitor. The Surface runs Windows 8 and retails for $499 to start and, according to the commercials for it, is highly recommended to be used with an attachable keyboard.
The Surface makes this list as much as homage to Microsoft finally hitting the tablet market as it does for being a quality device. The Surface is the type of device that Microsoft hopes can spur the adoption of Windows 8, create momentum for a dedicated hardware division and show the world that Microsoft will not be ignored in tablet industry.
Best Feature: Windows 8.
Worst Feature: Windows 8.
See Also:
9. Nexus 4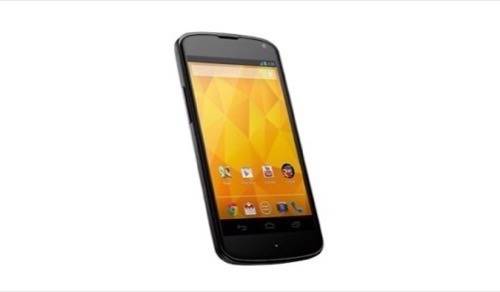 When Google announced the Nexus 7 at its I/O in June, many people figured that the flagship Android device for 2012 would be a tablet, not a smartphone.
Well, that turned out not to be the case.
In October, Google announced three more Nexus devices to go with the update to Android 4.2 Jelly Bean: the Nexus 4 by LG, updated Nexus 7 by Asus and a larger tablet, the Nexus 10 by Samsung. Of these, the Nexus 4 is the device that should excite Android fans the most. It is a 4.7-inch smartphone with a 1280×768 resolution that rivals the iPhone's Retina display. It has a quad-core processor, one of the first in a smartphone in the United States and can be used with a wireless charger. Android fans like pure power and the Nexus 4 has that, in spades.
Best Feature: Quad-core processor, Android Jelly Bean 4.2.
Worst Feature: Lack of 4G LTE. The Nexus 4 instead uses the "advanced 3G" standard HSPA+.
See Also:
10. Nokia Lumia 920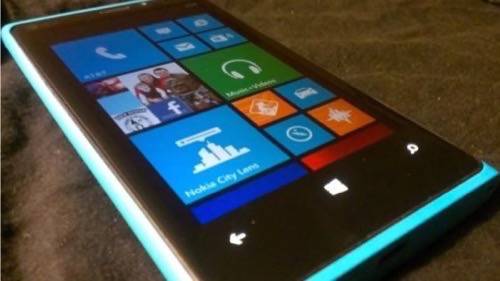 Nokia, like Samsung, is trying to think differently. Too bad that the interface of Windows Phone does not leave much room for creativity because there are several fine aspects of the Lumia 920 that can be commended. Nokia has one of the most progressive approaches to NFC of any other mobile manufacturer with speakers and headphones that can transfer music playing on the smartphone to the other device and back. Nokia also is one of the first major manufacturers to go all in on wireless charging. The Lumia 920 boasts one of the best cameras in the smartphone market with superior optics and software.
The Lumia 920 comes with a 4.5-inch screen in a variety of colors. It may be a touch heavier than many consumers are used to (especially if you just held an iPhone 5) but that does not necessarily take away from its usefulness.
Best Feature: NFC capabilities, wireless charging, camera.
Worst Feature: Size and weight.
See Also: