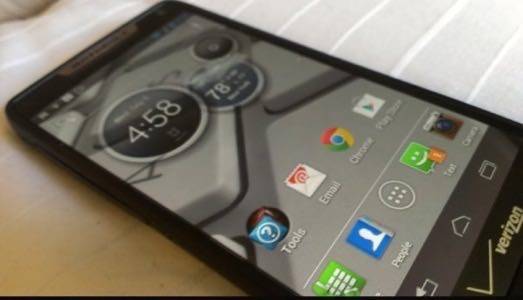 Did you buy a "4G" LTE smartphone in 2012? No? Well, there is a pretty good chance you will end up buying one in 2013.
Boston-based research firm Strategy Analytics predicts that 275 million LTE smartphones will be sold next year – a projected 203% jump from the 91 million LTE smartphones shipped in 2012.
LTE, which stands for "Long Term Evolution" is the fastest cellular connection available to the mass market. In the United States, carriers like Verizon and AT&T lead the way in providing in LTE infrastructure, while third place Sprint is beginning to aggressively build its own LTE offering. Overseas carriers like Japan NTT Docomo and the United Kingdom's Everything Everywhere (EE) are also pushing LTE infrastructure.
Up until the second half of 2012, most LTE smartphones available were of the Android variety from manufacturers like Samsung, Motorola and HTC. LTE is now seen as an essential feature on most top of the market smartphones. Many people expected that Apple would get in on the LTE game in 2011 with the release of the iPhone 4S, but Apple chose to remain with 3G technologies like HSPA+. Now that the iPhone 5 has LTE, though, usage is expected to take a big jump.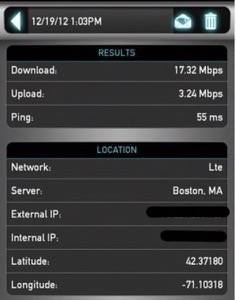 LTE adoption will be pushed through top tier manufacturers Apple, Samsung, HTC, Nokia, Motorola and lower-tier smartphone makers like Huawei, Pantech and ZTE. Research In Motion would be smart to include LTE in its new BlackBerry 10 phones and even though LG went with HSPA+ for its flagship Android Nexus 4, the manufacturer will likely have several LTE phones on the market throughout 2013.
Predictions of growth in LTE smartphone shipments in 2013 was derived from an inflection point of infrastructure by the carriers in 2012. Verizon, the leading LTE provider in the U.S., provides LTE availability to 250 million Americans in 440 markets. Big Red had 46 LTE capable devices as of Dec. 5, 2012 and 11 million customers were using the network. AT&T can offers LTE in 125 markets with 160 million consumers in the U.S. – and plans to reach 250 million U.S. residents by the end of 2013.
The benefits of LTE are significant. Just as broadband lines to homes and apartments helped fundamentally change the Internet, LTE will do the same for millions of smartphone and tablet users. In many cases, the LTE in consumer's pockets will be faster than the Wi-Fi or wired connections they have at home. Stronger connections, faster data speeds and improved stability will let smartphones perform tasks that would have been too cumbersome under older 3G connectivity. Be it mobile video (for entertainment and communication), moving large files to the cloud or just playing more interesting games, LTE is a key enabler for the next generation of mobile.
In 2013, millions of people across the world will realize that first hand.
Images by Dan Rowinski.