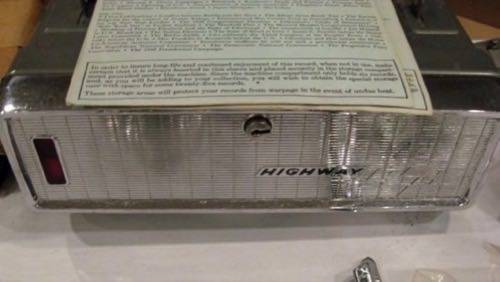 Tech gadgets come and go. Some succeed, most fail. Most failures disappear without a trace, while others are so awful that we can't seem to forget them. And some failures set the stage for future innovations.
This list of the 10 most epic tech-gadget failures is by nature subjective. Some of these epic fails just weren't yet ready for prime time, whether due to poor implementation or because the public wasn't fully aware of their usefulness. Others were simply absurd, and no amount of further development or customer preparation would have saved them. You can decide for yourself which category these no-longer-with us devices and technologies fit into. Just be warned that the list veers decidedly toward the absurd as it approaches Number 10.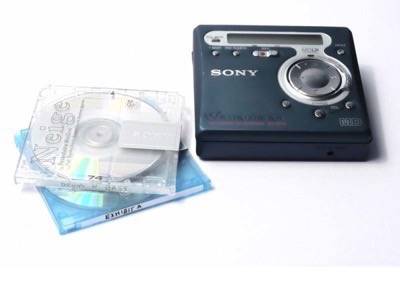 1. Minidisc
There were several reasons the minidisc never took off in the US, despite some real sucess in Japan. The initial unit, in 1992, was incredibly expensive at $750. Teenage music fans just didn't have that kind of cash, so they continued to use cassettes for recording their mix tapes, and to do their listening on CDs.
Despite lowering the price to a more reasonalbe $250 in 1998, and bombarding the public with $30 million worth of advertising, people still didn't bite. There were few pre-recorded albums on the format because record labels didn't embrace the smaller disc. If you wanted an album that wasn't by a Sony artist, you were out of luck. And by the time other labels started to eye the Minidisc, a little thing called the iPod revolutionized music. Despite a small following of diehard Minidisc fans, the format finally gave up the ghost in 2011. (Photo from MiniDisc Portable Recorder/Player by mr.smashy on Flickr.)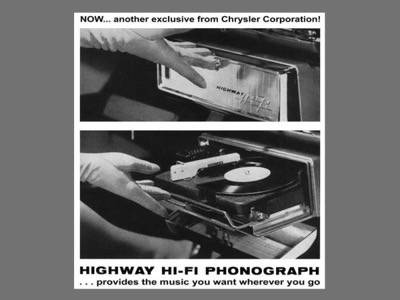 2. Highway Hi-Fi
Released in a time when classy ladies wore gloves to hide their lye-eaten hands, Highway Hi-Fi by Columbia Records and Chrysler was one of the first ways to take your tunes with you on the road. As you might imagine, it turned out to be a bad idea to use a record player while driving over bumpy roads. The needle pressure necessary to prevent skipping cut gouges into the records and shortened the lifespan of the player and the needle as well.
The special records required weren't easy to come by either, after you received your initial boxed set. First there were only a few dozen available, all Columbia artists, and you had to order them directly from the label. Add the danger related to changing a record every few minutes as you raced along, and you can understand why the project was quickly scrapped. They tried again a few years later, doing away with the proprietary format and fixing the issue related to changing a single record every time, but it's no surprise the Highway Hi-Fi didn't catch on. 8-Track Tapes came along a few years later and records in cars were thankfully retired. (Photo from The Scooter Scoop.)
3. DivX
DivX was a proprietary compact disc video player designed by an entertainment law firm and Circuit City to ensure that movie studios and other interested parties collected every possible cent owed to them. DivX was marketed, however, as a way to ensure the movies you rented did not encur late fees because they self-erased after 48 hours. The public didn't buy the marketing and they didn't buy DivX either. DivX was gone by 1999, and Circuit City followed a decade later. The DivX name does live on in an online video codec.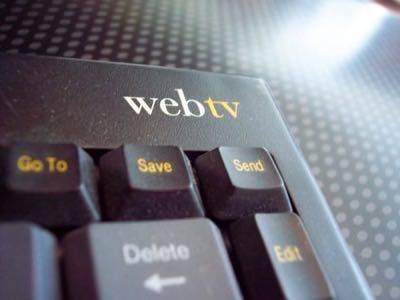 4. Web TV
Have you ever watched a television commercial and wished you could click through to the website? That was the dream of the Web TV television/computer hybrid. Microsoft liked the idea, too, and bought the company – Web TV Networks – in 1997. Sadly it was an idea that was ahead of its time. We now all marry the computer and television through internet-connected TVs, streaming videos on our laptops and AirPlay. RIP Web TV. (Photo from webtv by ehavir on Flickr.)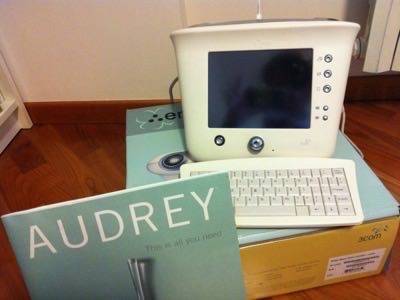 5. The Audrey Internet Appliance
Named after Audrey Hepburn, Audrey was a 3com device intended to live in different rooms in your home and give you limited internet connectivity for very specific purposes. In your kitchen, for example, you could pull up a recipe without having to lug your laptop from room to room. Of course, the entire point of laptops is portability, so not many people agreed that limited internet devices were necessary. Today, we're stuck to lugging our tablets from room to room for internet snacking, at least until the Internet of Things catches up that is. (Photo from Audrey by 3Com by cimatti on Flickr.)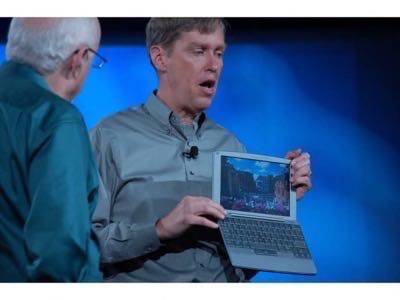 6. Palm Foleo
I wanted this one so badly. Announced in May of 2007 to critical derision and scrapped a mere three months later, the Palm Foleo subnoted computer was another idea that was on the cusp of greatness but just missed its mark. Not long after killing the project, subnotebooks caught on as netbooks, and decision makers at Palm slapped their foreheads for listening to said critics. Palm was purchased in 2010 by HP and is now virtually extinct. (Photo from Palm Foleo by whatcounts on Flickr.)
7. Panasonic Jungle
MMORPGs – massively multiplayer online role-playing games – are time and mobility stealers. One minute you're at your desk, hunched over your morning bowl of cereal trying to slam as much into your face as possible during load screens, and the next minute it's midnight and there you sit, still at the desk, maybe sobbing over the shell of a real life you're living. Panasonic had a plan to help you.
Panasonic didn't want you to stop playing MMORPGs, it just thought you should retain your mobility while doing so. The company announced The Jungle in the fall of 2010 with three titles supported. Unfortunately none of them were games that people played all that much. Just months later Panasonic admitted that it was not going to produce the handheld MMORPG player after all. Maybe it shouldn't have asked the same team responsible for the 3DO to try their hands at console creating again.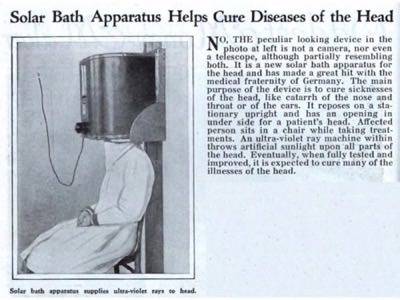 8. Solar Bath Apparatus
If you've ever had catarrh of the head, and who hasn't, you'll appreciate this device. The solar bath apparatus was one of those weird inventions of the early 20th Century that sounded all scientific and such but was really just bold shenanigans. Go ahead, stick your head in our upside-down trashcan. It will cure what ails your naively trusting broken head.
You do have to appreciate that the literature admits it's not fully tested but that it will probably eventually do what the ad has already claimed it will do. I'm not sure where the solar part comes in. (Photo from Modern Mechanix.)
9. Flobee
This was great for men and women; really anyone who likes to cut their own hair with a vacuum cleaner (still available for purchase if you are so inclined). Apparently not many people do like to vacuum-cut their hair, but everyone can and should watch the instructional video above. See also this early automatic hair cutter/hair burner.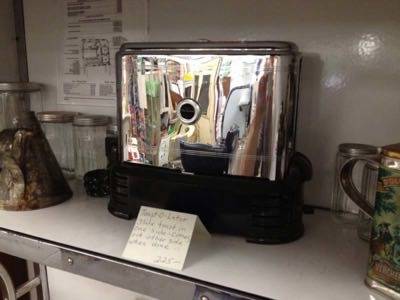 10. Walking Toaster (The Aristocrat of Toasters, The Toast-O-Lator)
Watching bread toast is practically the definition of boring. The walking toaster was designed to solve the problem of boring toast. Instead of having to wait for that one moment of excitement when your toast finally pops up, the Walking Toaster lets you watch the toast through a two inch window as it slowly, tortuously "walks" along a series of steps and eases out the other side. Bread goes in, toast comes out – It's as not as if anything has really changed – except it doesn't even pop up. For even more excitement, watch two of them race. (Photo from Toast-O-Lator by nickbrett on Flickr.)
Have any other suggestions for our list? Please share them in the comments.
Top image photo by1722 Highway Hi-Fibybsabarnowlon Flickr.