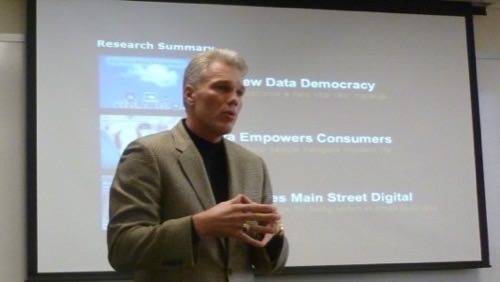 The conventional wisdom has it that Big Data has been good for large enterprises, and very, very bad for consumers and small businesses. According Intuit CEO Brad Smith, though, big data can also be "the great equalizer."
Smith bases this idea on a new study released by the company on Friday. Called "The New Data Democracy: How Big Data Will Revolutionize The Lives Of Small Businesses and Consumers," and conducted by Emergent Research with "a mix of research and forecasting" (wishful thinking?), the study contends that "the emerging availability of data and analytics… gives small businesses and consumers greater access to cost-effective, sophisticated, data-powered tools and analytical systems."
Data Is A Raw Material
According to Smith, "Data is becoming the newest raw material for business, equal to or greater than capital" in its ability to drive growth. Access to this kind of data has largely been confined to large enterprises, but if it can be shared, it will let "small businesses and families make smarter decisions" and help "level the playing field," Smith told a small group of journalists and analysts on Thursday.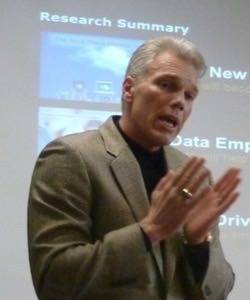 That's critical, because more and more critical decisions and risks are being pushed down to consumers, covering everything from retirement planning to healthcare, Smith said. "Data helps us navigate that."
Intuit, of course, has access to vast amounts of data from its 60 million customers, and wants to be in the business of helping its customers use that data to their advantage. "We try to use all available data that our customers give us permission to use," Smith said. If Intuit can put that data in their hands, Smith said, it's like "Moneyball for the small business owner… creating a power shift from big business to small business."
Or at the very least mitigating the trends going the other way.
Big Data Really Has Helped Big Business
According to Steve King, partner at Emergent Research, which conducted the research, "Big data has un-leveled the playing field. Big business has definitely gained a competitive advantage" from Big Data. "We are in a period where big businesses are at an advantage."
""Big data is definitely going to kill some small businesses," King told ReadWrite. Small businesses that don't get with this will be severely disadvantaged, "especially firms reliant on location or opaque pricing. They're going to get hammered."
On the other hand, small companies that do manage to take advantage of big data will have an advantage compared to other small busineses, and be better positioned to compete with big businesses, King said.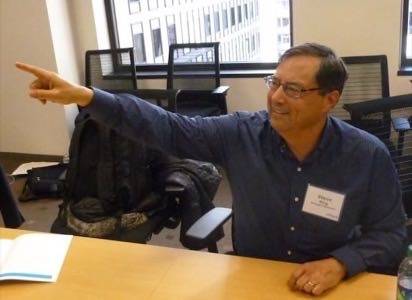 For consumers, King said, data helps empower us to deal with critical decisions in a more organized way. "More and more people are going to be able to take advantage of this in a positive way," King said. Many consumers, King predicted, will take advantage of big data by proxy, via "digital concierges" like Siri, as well as "the personal services they use, which will become smarter, more efficient, and more personalized." Not just in shopping, but also in healthcare, for example, where big data tools will lead to better diagnostics and better choices of where and how to treat various conditions.
The key to this rosy future, of course, is getting these big data tools to small businesses and consumers in ways they can understand, afford and use. Intuit is well positioned to do that, and has a number of related projects in the works. (See Inside Intuit: How A Software Kingpin Is Remaking Itself For Mobile & Services.) And plenty of other companies will no doubt try to do the same thing. (See How "Big-Data-as-a-Service" Can Help Smaller Companies Compete.)
Making Big Data Easy Won't Be … Easy
But it won't be easy. Big data is inherently complex. That's why it's only now being properly used in even the largest, most sophisticated organizations. And even they don't always understand how to use it properly. (See Utilities and Other Industries Not Ready for Big Data, Say New Oracle Reports.)
That small businesses and average Joes will come out on top in what Smith called a "data revolution" is by no means assured. Fortunately, King said that unlike small businesses, consumers who don't participate won't end up as "losers," they "just won't benefit as much."
Photographs by Fredric Paul.