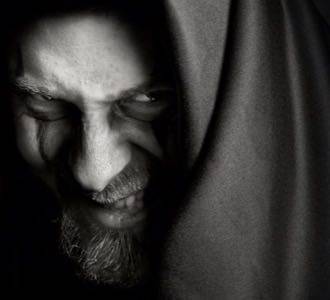 Instagram and Twitter have had a falling out, as ReadWrite's Jon Mitchell reported recently. In case you missed the latest Silicon Valley kerfuffle, the gist is that Instagram won't let you view your photos on Twitter anymore and instead now forces you to leave Twitter and go look at them on Instagram. Instagram says Twitter started it. Twitter says Instagram started it.
Michael Arrington blasts them both, saying they're putting themselves ahead of their members. True enough, but Arrington misses the larger point.
The real problem is not that the people running these companies are greedy, selfish and childish (though they are). The real problem is that they are behaving in a completely rational way given the Web 2.0 business model, which ultimately makes this kind of exploitation inevitable.
Companies like Twitter and Instagram (and Facebook, which owns Instagram) are set up in such a way that their interests have never been aligned with the interest of their users, but in fact are in complete opposition to them.
Blame The Business Model
The only way these companies can succeed financially is by tricking members and forcing them into walled gardens. Think of it this way – there's a reason that they don't hold a circus out in the open, and instead put it under a tent – and it's not to keep you dry in case of rain.
Sure, some companies start out pretending to be all open and inclusive. That's only because they need to ride on the backs of other services in order to attain sufficient scale. Once they're big enough, they begin cutting off those connections, rounding up users, claiming ownership of your data and so on.
Twitter grew huge thanks to the work of lots of small partners who built Twitter add-ons. But once Twitter needed to make money, the partners got it in the neck. You might call this evil, but it is what Twitter needed to do.
Of course this stinks for users. But it's naive to expect these companies to do anything else.
Arrington lashes into Instagram CEO Kevin Systrom, but if you're Systrom, you've got to satisfy different stakeholders with divergent interests. You have investors, who want the biggest possible return in the shortest possible time. And you have users, who want as many features and as much interoperability as possible, at zero cost.
Which group do you think gets priority – the one that gave you millions of dollars to build your business, or the one that wants everything but doesn't want to pay?
Arrington says screwing users is short-sighted, and that a smart company would "treat users with respect and make sure that your product does everything it can to delight and amaze." A company that did this would build "a hundred year brand," he says.
I'm sure he means this, so apparently there is at least one investor in Silicon Valley who believes that outfits like Instagram might be around in 100 years because our cyborg descendants will be as fascinated by old-fashioned photo filters as we are.
All the other venture capitalists, however, seem to operate under the (far more realistic) belief that this could all be over at any minute and you should grab as much as you can get while you still can. These are not long-distance thinkers. Heck, Facebook took heat for making its investors wait eight whole years to cash out in an IPO.
Wishful, Magical Thinking
As for this pipe dream about a magical utopian Web where serivces all interoperate and everything is wonderfully mashed-up and interoperable, well, that was a nice idea that some people had in the early days of Web 2.0.
But anyone who thought about it could see that this was never going to happen, especially if we also insisted on getting everything free. You can have one or the other, but you can't have both.
The dream was rubbish, a big lie that was sold to us along with the one about "changing the world," and the one about "a world that is more open and connected is a better world."
That last one comes from Mark Zuckerberg. Yes, the same Mark Zuckerberg whose company doesn't let users control their own data, and whose company owns Instagram, which just cut off connections to Twitter. The one that from the beginning has been a roach motel, a place where data goes in and doesn't come out.
Then again, Facebook is the only Web 2.0 company that has ever managed to make serious money with a free service. So of course Facebook's walled garden is the one all these other companies aspire to emulate. Who can blame them, since at this point it's the only business plan that seems to work.
Then Again, We Could Just Pay
One solution – of course – would be for us to pay for these services, so that companies providing them didn't need to screw us to stay alive.
As Jon Mitchell has pointed out, App.net is trying something like that.
But let's be honest. We've all been trained to expect stuff free. And most of these services are not compelling enough that many people would pay for them. Sure, they're fun, but if Facebook suddenly demanded $10 a month, how many of its billion users would still be around six months later? And that's an app that most of us feel we can't live without. The others would be gone in six minutes.
I know it's fun to get angry at tech companies when they screw us over. But whose fault is it, really, when we end up getting tricked and exploited and treated like crap by companies we thought were our friends? Look in the mirror.