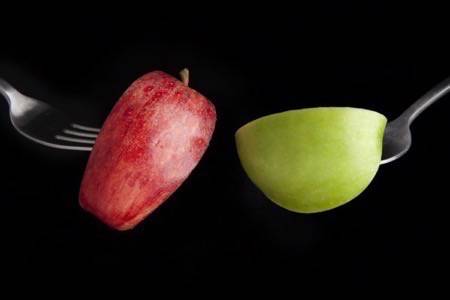 IBM has launched a cloud-based office-productivity suite called SmartCloud Docs that some industry observers say is a competitor to Google Drive (nee Google Docs).
But the comparison is apples to oranges. OK, well maybe Fuji to Granny Smith.
Different Ends of the Market
While Google Drive started with consumers and gradually became a business product, IBM's focus here is the enterprise.
SmartCloud Docs is only a small piece of the company's corporate collaboration services, called SmartCloud for Social Business. SmartCloud Docs adds the ability to create documents, spreadsheets and presentations.
"If customers, the press, or analysts position this as going toe-to-toe with Google Docs, or frankly, for that matter, parts of [Microsoft] Office 365, they're missing the fundamental differences between the vendors," Tom Austin, an analyst for Gartner, says. "IBM is into solution-selling."
That means IBM's quarry isn't a department head or branch office. It wants to sell Social Business to the whole organization to tackle a core business operation. Instead, picture a medical research facility looking to collaborate with hospitals in other countries.
"What it's really doing is trying to penetrate the boardroom and the [C-suite]," Austin said.
Social Business also includes features for creating and managing blogs and wikis, a cloud version of the Lotus Notes email client, calendaring, archiving and mobile access to services.
IBM is far behind Google in releasing a cloud-based productivity suite. Google rolled out its services in stages, starting in 2006. But that's not seen as a particularly bad mistake for IBM. Corporations adopt slowly, giving IBM time to adopt and adapt.
What About Microsoft?
Within the enterprise, Microsoft, which sells Office 365 as a cloud-based collaboration-and-productivity suite, is a much stronger rival to IBM.
For companies heavily invested in Windows and Microsoft's on-premise Office suite, Microsoft is easing enterprises into its cloud by giving them the option of leaving some workloads behind the firewall, Forrester Research analyst TJ Keitt wrote in a recent report.
"Google's vision, on the other hand, is to leave the desktop behind for a cloud ecosystem based in the browser –- a vision for which many enterprise IT leaders aren't ready," Keitt wrote.
A Different Take
Unlike research rival Gartner, International Data Corp. sees Google and IBM as competitors, but says IBM has taken its product a step further when it comes to helping people work together.
For example, SmartCloud Docs can analyze versions of a document and help authors reconcile the differences, said IDC analyst Melissa Webster.
"That's a new level of functionality" in that feature segment, said Webster.
Before SmartCloud Docs, such features were primarily used for code-management, helping developers reconcile code. "It's a sophisticated problem to solve," she said.
Enterprise features like these set IBM apart; that and its focus on comprehensive technology packages.
Google has its own large-companies, though. It's integrating Drive in Salesforce.com, Workday and other online apps.
"This resonates with IT shops that seek to move as many commodity application workloads into the cloud as possible," Keitt wrote.
So while SmartCloud Docs and Google Drive are similar in function, they are entering the market from opposite directions. And while they haven't met yet, the growing use of the cloud will change that.