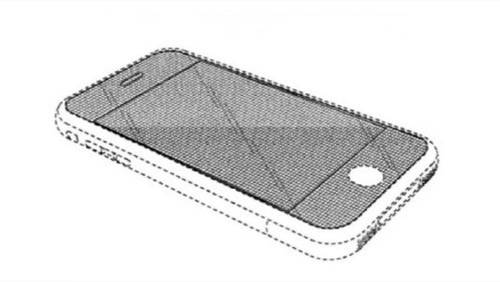 The judge that presided over the Trial Of The Century patent dispute between Apple and Samsung is now calling for global patent peace between the two companies.
There is more than a touch of irony in this request.
Judge Lucy Koh was the judge that played referee between Apple and Samsung earlier this year, an epic court battle won by Apple with a jury verdict forcing Samsung to pay its biggest rival $1.05 billion for copying Apple's design and patents in a variety of its smarpthones and tablets.
Like any giant court case, though, the end is never really the end. In many ways, the jury verdict was just the beginning.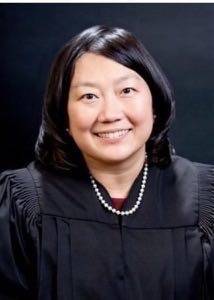 Samsung has asked Koh for a retrial based on alleged misconduct by jury foreman Velvin Hogan, as well as to reduce the overall payment Samsung owes Apple by analyzing the jury's award line by line. For instance, Samung now owes Apple $58 million for the "tap-and-zoom" infringement on Samsung's Prevail smartphone. Koh said she might reduce that to $8 million, according to The Associated Press.
Visualize Whirled Peas
But forget all that. According to the AP's report, Koh told lawyers from the two companies, "I think it is time for global peace."
This is not the first time that Koh has called for detente between Apple and Samsung. Right before the jury went to deliberation in August, Koh urged the top executives from Samsung to come to a settlement. No settlement was reached and the jury ultimately awarded Apple $1.05 billion.
The irony is that the case has made Koh a highly recognized name in the U.S. courts for her stewardship over Apple patent cases brought in California. She has been involved in 19 Apple-related patent disputes since being raised to the level of District Court judge in 2010. That includes injunctions against Samsung's Galaxy Tab 10.1 (which she later dissolved after the case went to the Federal Court of Appeals) and the Samsung Galaxy Nexus (also reversed).
Koh may have be calling for peace, but she is also one of the biggest perpetuators of the farce that is the patent system in the courts.
What Would Posner Do?
Koh would do well to look at the example of Richard Posner, a judge of the U.S. Court Of Appeals for the Seventh District in Chicago. When it came down to a patent fight between Apple and Motorola in June 2012, Posner simply would not allow the two sides to battle it out in court. He dismissed the case with prejudice (meaning neither could refile their claims) and that was the end of that. Posner criticized both Apple and Motorola for "wild conjecture," weakness in their cases and trial preparation and failure to present enough evidence.
Sound familiar? Except for the evidence (which can be misleading considering what some companies define as evidence), the Apple and Samsung fight has been filled with wild conjecture and a variety of other issues. Koh not only wasn't able to stop Apple and Samsung from fighting, but she has become an instigator in their three-ring court circus. Posner would be part of no such thing.
In addition, since most of the cases in Koh's court have gone in Apple's favor to some degree, the Cupertino-based iPhone maker may think it has found a friend in the legal system. This is likely to bring more cases from Apple to Koh's court.
Granted, it is hard to compare Koh and Posner. Koh has been a District Court judge for two years while Posner is something of an American legal legend (he traded very public barbs with Supreme Court Justice Antonin Scalia earlier this year).
Still, Koh's call for peace between Apple and Samsung rings hollow. She has done nothing to actually force or enforce such a peace. And now her hands are tied, making it more difficult to clean up the mess that she was an integral part of creating.