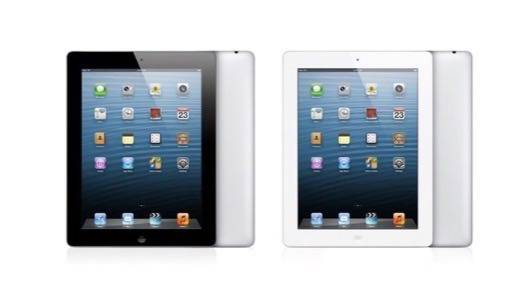 Tablets are the hot gifts this year. If you are in the market for a new slate, options abound and people are rushing to buy. The popularity of the tablet sector is so big right now that research firm International Data Corp. has increased its tablet forecast for the rest of 2012 by nearly 5 million shipments.
That might not seem like a lot, but if you consider we are already a week into December, IDC's tablet projection is significant.
The recalculation from IDC comes as tablet sales surge on the strength of Apple's new iPad Mini along with a plethora of strong Android competitors and the release of Windows 8. IDC is now calling for a year-end total of 122.3 million tablet shipments, up from its earlier prediction of 117.1 million.
"Android tablets are gaining traction in the market thanks to solid products from Google, Amazon, Samsung and others. And Apple's November iPad mini launch, along with its surprise refresh of the full-sized iPad, positions the company well for a strong holiday season," said IDC's research director for tablet Tom Mainelli in a press release.
IDC has also increased its tablet projection for the years to come. For 2013, the research firm forecasts 172.4 million shipments (up from 165.9 million). For 2016, IDC predicts 282.7 million units (up from 261.4 million).
What IDC is saying is that pretty soon everybody you know is going to have a tablet of some sort. Your most gadget-enthused friends will likely have a couple.
IDC predicts that iPad rule tablets at least through 2016, with a 49.7% market share. That means that Apple would ship nearly 140.5 million iPads in 2016, more than double what it is likely to ship in 2012. Android is expected to lose more ground to Apple in 2016, mostly due to increased popularity of Windows tablets, which will eat somewhat into Android sales.

Yet if IDC's predictions prove out, Microsoft might be in trouble.
The research firm is calling for Windows-based tablets to have a 10.3% market share in 2016. That includes Windows RT, Windows 8 and Windows 7 tablets (what little there are). When Microsoft started shipping its newest Windows 8 slates, it was probably thinking it would control more than a tenth of the market come 2016.
Yet, Windows 8 and RT sales have been poor through the first month or so of availability and Microsoft has reportedly cut its own tablet shipments.
And the rise of the tablet will come at the expense of the traditional e-reader along with cutting into the sale of PCs. In the coming years, many people will be using their tablets as the primary way to access the Internet, communicate, play games and work.
"Tablets continue to captivate consumers, and as the market shifts toward smaller, more mobile screen sizes and lower prices points, we expect demand to accelerate in the fourth quarter and beyond," Mainelli said.