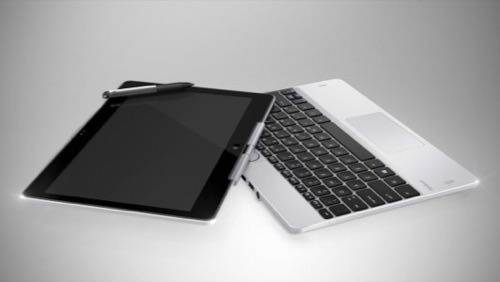 With the emergence of Windows 8, hardware makers have redoubled their search for the right combination of full-featured laptop and super-portable tablet.
Hewlett-Packard — like several other manufacturers — is betting on business laptops that swivel, twist and gyrate to become a reasonable facsimile of a tablet. HP's candidate, the Elitebook Revolve, was announced Wednesday.
In contrast, Microsoft's answer, the upcoming Surface Pro tablet, uses an add-on keyboard cover to help it keep up with laptops.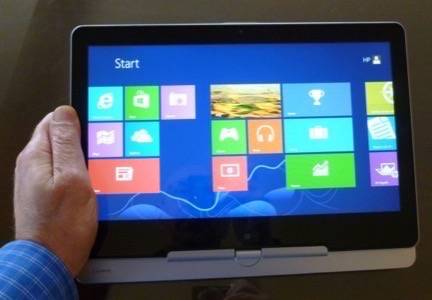 It's not clear which approach buyers want, or if they want hybrid devices in the first place. Apple, which created the successful tablet market with the iPad, seems to think that tablets are more like giant smartphones, not slimmed down laptops. And unlike Microsoft, which built Windows 8 to work on both tablets and laptops, Apple uses one operating system for laptops and desktops and another for tablets and smartphones.
It's All About The Hardware
In many ways, it's up to the hardware to determine which approach will work best, so I was happy to spend a few minutes with the Elitebook Revolve.
According to Ajay Gupta, HP's director of commercial notebook products (right), the Revolve is a notebook first, designed to be a knowledge worker's primary computer. It includes just about all the features required in standard notebooks, and works with HP notebook docking stations.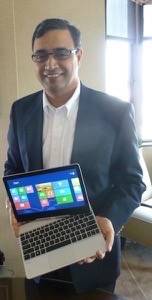 Here are the specs, per HP:
11.6-inch, 1366 x 768 Gorilla Glass touchscreen
Intel Core i3, i5 or i7 processors
Up to 256GB SSD storage
All-magnesium chassis, 8.35 inches x 11.22 inches x .8 inch
About 3 pounds
Full-sized, backlit, spill-resistant keyboard with bottom-case drain
Trackpad
720P camera
Optional 4G LTE broadband connectivity
MicroSD slot, Micro-SIM
Two USB 3 and DisplayPort, Wi-Fi and near-field-communication connections
Eight- to 10-hour battery, 210 hours of standby
Optional pen, with clip
Fully serviceable drive bays
HP enterprise management software
Pivot And Fold
But the specs don't tell the story of the Revolve. The device's entire reason for being is the way the touchscreen pivots and folds, from a normal laptop position, to lay flat over the keyboard, creating a tablet (though one twice as heavy as an iPad). Even cooler, you can stop the transformation half-way, leaving the screen pointed away from the keyboard to get a small presentation device.
It's a pretty slick system, and in the few minutes I got to play with it, the hinges and magnetic clasps worked well and had a reassuring solidity.
Encouraging And Exciting
Personally, I find these new forms arriving in the wake of Windows 8 encouraging and exciting. They'y represent continued innovation, and will hopefully lead to even more-useful designs. The new devices are exciting, because they're new and untested. We don't know how well they will work or whether they will solve problems.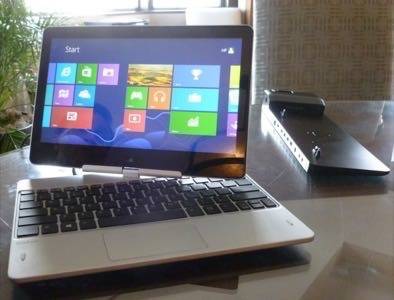 Heck, we're still trying to figure out what those problems might be much less whether they're best addressed with the Revolve or Surface Pro (or, for that matter, hybrids like the Dell XPS 12, Sony Vaio Duo 11 or Lenovo IdeapPad Yoga). Or maybe the need for true Windows compatibility is overblown, and the lighter iPad or Android tablet will do just fine.
In the meantime, I'm thrilled just to see innovative new designs like the Revolve.
I'd be even more thrilled if HP would give some hint about how much its devices will cost when they appear in March.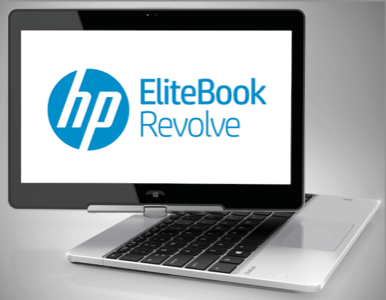 Top and bottom images courtesy of HP. Other images by Fredric Paul.