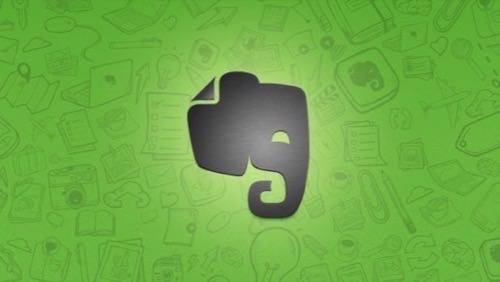 At Le Web in Paris Tuesday, Evernote CEO announced the launch of Evernote Business, and it has a few extra features since its preview at the Evernote Trunk conference this summer. Evernote has found success as a personal life-organizer and workspace, but the new Business features make team management and collaboration possible, too.
Great Features For Business Users
The major feature is the Business Library, which is a standalone destination for notebooks throughout the company. Evernote CEO Phil Libin likes to liken Evernote to an external brain or memory, and the Business Library is like a company's institutional memory. As a company does more and more work in Evernote, the Business Library should improve as a resource for new and existing employees alike.
Individual employees also get Business Notebooks, which are like regular Evernote notebooks for documents, projects, and so forth, but they're easier to share within the organization. They're also visually distinct from individual Evernote notebooks, so there shouldn't be any accidental sharing or confusion.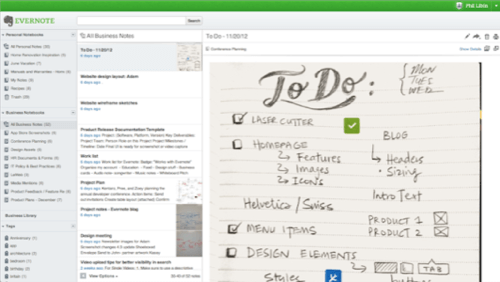 Business Notes stay within the organization, even when an employee leaves. Personal (regular) Evernote notes go with employees who leave once their Evernote account is removed from the organization.
Sharing for Business users has easy permissions. In addition to sharing with individuals, which is possible using regular Evernote sharing, you can share within a team, a department, the entire company, or with people outside the company.
Evernote is pretty good at figuring out which notes in your account are related to the one you're viewing, and Evernote Business expands that functionality across the whole company while still searching your own notes as well.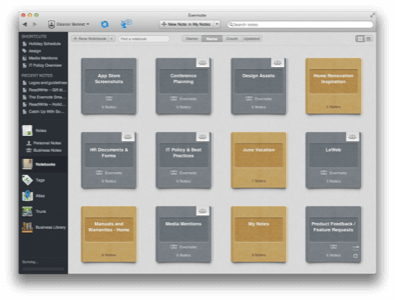 Evernote Business costs $10 per user per month, and it leverages the existing, free Evernote desktop applications for Mac, iOS, Android, and Windows (desktop only). For the money, you get a 2GB monthly upload allowance, which is twice what individual premium users get, and the company as a whole gets a separate 2GB bucket for shared notebooks.
It's easy to deploy and manage, too, since there's a centralized console for IT people to add and remove employees and manage permissions.
But just because it's easy to manage the big picture doesn't mean it'll be easy to manage the details. I have some doubts about the viability of Evernote Business.
The Dangers Of Evernote Business
Let's be clear about this, I am betting on Evernote with my digital life. But as a heavy Evernote user, I know one thing for sure: It takes a lot of fiddling to make the service work for you. I'm subtly adjusting my tags and notebooks all the time as I figure out new ways I need to organize all this stuff. I'm not sure that kind of micromanagement is going to scale well.
For companies that can keep things simple, Evernote Business will work. If you make sure that the company has clear and rigid rules about formatting and tagging, and you fix it whenever someone doesn't follow them, it'll be fine. But how realistic does that sound? Think about company email and all the annoying protocol mistakes that crop up there. Now imagine those kinds of communication breakdowns in an application that's for writing, editing, collaborating and organizing, not just for sending messages.
That sounds like it could get pretty hairy. On small teams of technologically savvy people with very clear objectives, Evernote Business could be an awesome way to work together. But in your typical company, it's likely to be a logistical nightmare.
To be fair, enterprise IT is always a logistical nightmare. It's not like Google Docs would be any better for organizing. But the advantage of Evernote is that it's stored locally on your device, no matter what kind of device you use. That makes it a little more rugged and ready-for-anything as a working environment.
Here's how I'd advise someone deciding whether to deploy Evernote Business: If you don't know Evernote, try the free version and see if its basic structure makes sense for your work. Once you're comfortable with the way Evernote works, imagine your whole team sharing that tool and the synced workspace to which it connects. If that sounds awesome, go for it. Evernote is solid, and it's in it for the long haul. If the process seems too complex to manage, though, listen to that instinct.