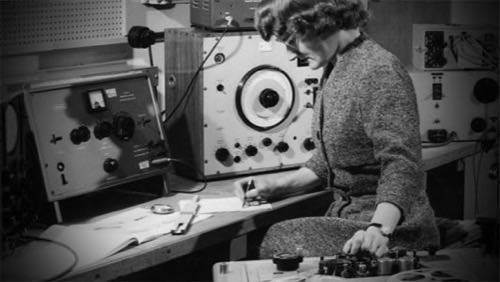 We take our ability to create sounds for granted. Today's software and synthesizers allow any teenager to take a sample of any sound, manipulate it any fashion imaginable, forming entirely new sounds. If they so desire, they can create their own album of electronic soundscapes. Today, anybody with even minimal training can be a sound producer, DJ or radio host. We've come a long way.
Back in 1958, though, sound was not so easy to create and play with. But the then relatively young medium of radio demanded sound effects like gunshots and new music for a growing line-up of audio programs. To meet the needs of show producers, the BBC launched the Radiophonic Workshop, a sound effects lab where musicians and sound engineers created fake gun shots by slapping rulers on a table, used analog tape loops and built pre-synthesizer sound effects machines.
Interactive, Web-based simulations of those early machines are now available, thanks to the BBC's Research & Development Department, which recently launched a fascinating prototype showcasing four digital noisemakers. The fun site features a gun-shot sound effect generator, a pre-synthesizer "wobbulator," a trio of tape loop machines and an early ring modulator, which was used to generate the robot voice on the original Dr. Who.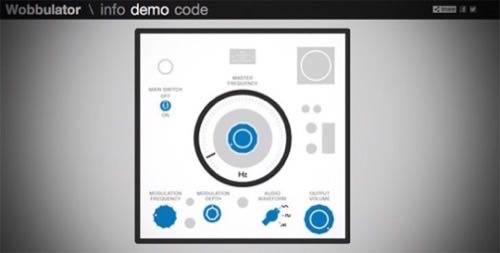 No Flash Required
For each retro sound-making device, the site has historical information, a live simulator demo and the source code used to create it. The kicker? It was all built without a touch of Flash or anything other than open, cross-device-friendly Web standards. The team at the BBC utilized the Web Audio API, which uses JavaScript to process and synthesize audio in the browser. It's the kind of thing developers once had no choice but to rely on Flash for, but is now easily achievable using lighter weight, more open technology. As for the interfaces, those were done using frameworks like backbone.js and jQuery, alongside custom-built elements developed in house at the BBC. Each demo has a detailed technical breakdown showing how it was built.
This is awesome. Not just because it gives us fun little browser-based synthesizers to play with, but because of what demos like this mean for the Web. For the last two or three years, developers have been moving away from clunky, proprietary technologies like Flash and Silverlight and, whenever possible, using HTML, CSS and JavaScript to build complex interfaces and embed multimedia. The result is a smoother experience that works across devices and browsers without the need for extra plugins.
And yes, simulating old-fashioned gun shots using a graphical UI in the browser while you should be working? That's cool too.