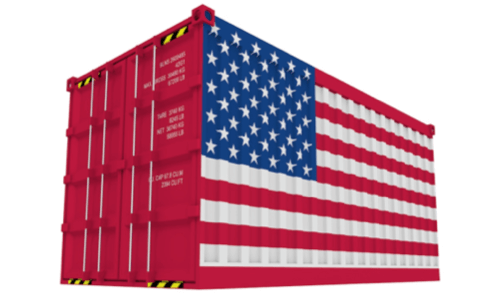 When "Queen of the Net" Mary Meeker landed at Kleiner Perkins she added a new initiative: Help people understand how certain trends were negatively impacting America. Her first report, USA Inc. contained a 468-slide presentation detailing these shifts. Meeker provided an update on October 24 in San Francisco, and it was yet another eye-opener.
In true Meeker style, USA Inc. is a meticulously crafted, chart-heavy presentation. This one, though, paints a bleak picture. Most startling: America's entitlement costs accounted for 56% of spending in fiscal 2011, 40 years ago it was just 25%. Here is more food for thought:
Expenses have exceeded revenue in all but five of the past 47 years.
1 in 50 Americans needed Medicaid when it was created in 1965. Today, 1 in 6 do.
Unfunded and underfunded entitlement liabilities now total $66 trillion.
Meeker joined Kleiner Perkins Caufield & Byers in January 2011 and was put in charge of a new $1 billion Digital Growth Fund. On Feb. 25, she issued her first epic report, called USA Inc.: A Basic Summary of America's Financial Statements
USA Inc. offers four recommendations to help spread its message:
Create a deep, widely held perception of the problem's reality and stakes involved
Reassure citizens that there are practical solutions
Develop support among key constituencies
Determine the right time to deliver solutions.
Meeker is clearly addressing No. 1 by shining a bright light on the topic whenever she can, but what about the other recommendations?
Kleiner Perkins' Investment Strategies
KPCB's fund specialties include typical investment sectors: digital, green tech, life sciences and China. There was a Digital Growth Fund and a Green Growth Fund, but no "USA Growth Fund."
Among recently funded companies, KPCB's digital list numbers 71 companies, excluding Chinese firms. There were also 33 companies in the green-tech portfolio and 18 in life sciences, both included below: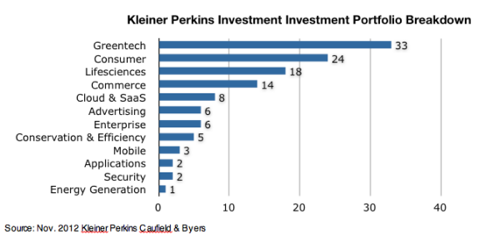 Cleantech is clearly a pro-future investment strategy. But when I examined company descriptions and compared them against Meeker's recommendations, I found just one that indirectly addressed USA Inc.'s future needs: CodeAcademy, an education innovator.
What Kleiner Perkins and Others Could Be Doing
USA Inc. recommends that the reality of America's fiscal crisis be communicated to the public. There are a number of ways to address this objective, but a good tactic would be to start with the basics: clarity of data.
While government agencies produce reams of raw information, access to it is not particularly easy. Many economists and analysts use a data front-end provided by the Federal Reserve Bank of St. Louis, called "FRED," which features a wealth of information: 61,000 economic time series from 48 sources. But using FRED requires learning complicated database queries.
Kleiner Perkins should identify entities that progress the human-machine interface to databases like FRED. A straightforward method would be to use a drop-down-menu interface, à la KISSmetrics Power Report (PDF).
Another approach would be to provide a seamless connection to an intelligence platform like Tableau. The best interface would add a natural-language query layer like Siri.
To reassure citizens that practical solutions exist would require new-age infomediaries that specialize in connecting problems to solutions. Perhaps Biz Stone and Ev Williams could be persuaded to dedicate a Medium content collection to USA Inc. in exchange for a strategic investment. Their crowdsourcing concept would help redistribute this massive content effort.
Toward A "Healthy" Economy
Another clear challenge arising from Meeker's presentation is the soaring cost of entitlement spending, most of it due to escalating health-care costs. KPCB has invested in two life-sciences companies that could be of help.
Essence Healthcare focuses on Medicare solutions and RedBrick Health aims to reduce avoidable health-care costs. More is needed, such as enterprise software that improves hospital management, given that most hospitals are poorly managed.
Another practical problem solver would be a service that forces competition by finally bringing transparency to health care and its opaque pricing schemes, as Harvard professor Regina Herzlinger proposes with an Securities and Exchange Commission-like oversight entity. Is there a way to reverse-engineer that idea?
With her thorough insights, Mary Meeker has done an outstanding job of circling the wagons around the digital and financial communities to signal that more needs to be done in order to preserve our pro-growth climate. I encourage everyone to give her a standing ovation and join in.
How would you advise Mary Meeker to spend the half-billion dollars still left in her Digital Growth Fund? Sound off in the comments.
Lead image courtesy of Shutterstock.