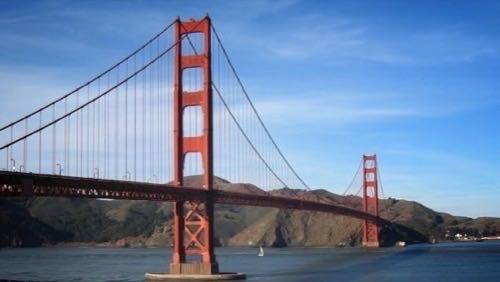 New research shows Silicon Valley still rules the startup world. Startups based in the region stretching from San Francisco to San Jose raise more funding, make more money and have smarter people than startups in any other place.
And in other news, the sun will rise in the east tomorrow.
But the Startup Ecosystem Report 2012 does a lot more than reiterate the obvious, it brings to light the very real differences between the world's top spots to start a company.
Conducted by Startup Genome and funded by Spanish group Telefonica, the report compared startup hubs in eight categories:
Startup Output
Funding
Company Performance
Talent
Support Infrastructure
Entrepreneurial Mindset
Trendsetting Tendencies
Ecosystem Differentiation
Sure, Silicon Valley is far and away the strongest startup region anywhere. (See the end of the story for the complete list.) But did you know the Number Two startup ecosystem in the world is Tel Aviv? Did you know founders in Silicon Valley work longer hours than founders anywhere else?
Here's some other eye-opening info from the report, highlighted by Startup Genome founder Bjoern Lasse Herrmann.
Boston Is Sinking in the East
"This ecosystem has a lot of funding from angels and accelerators and VCs," Herrmann says, "but it has a small output of companies." Boston, which ranked Number 6 in the Ecosystem Index, "is declining dramatically," Hermann notes. "Boston has lost its previous leading position as the innovation and high-technology entrepreneurship center on the East Coast."
The problem: Boston got sidelined in the social media game. "They were previously strong in industry and the enterprise and this is the foundation of their talent," Hermann says. "They're not so strong in social media, especially compared to New York and L.A. However, with big data and enterprise software companies coming back into fashion, you might see a renaissance in Boston."
Women Love New York
New York checked in at Number 5 in the Ecosystem Index but it's the global capital of female tech entrepreneurship. One-fifth of New York's entrepreneurs are women and it's home to twice as many female-run startups as Silicon Valley.
"I guess there are a lot of reasons for this," Hermann says, "but what is really interesting is that the number of female entrepreneurs has not influenced at all the performance of the ecosystem. It's neither better nor worse. It's more of a cultural difference."
He says anecdotal evidence indicates New York attracts women entrepreneurs because startups there tend to be in areas more appealing to women, like ecommerce and media. "Also I think New York as a place is just more attractive to women than Palo Alto."
Los Angeles Is Old School
L.A. culture in general is all about youth. But not its startup culture. Ranked Number 3 in the Ecosystem Index, Los Angeles has the most experienced and oldest entrepreneurs in the world, with an average entrepreneur age of 38.2.
"And then by far the youngest ecosystem was Moscow, with an average age of 27.9," Hermann says. "In Moscow it's a very fast-paced environment where big shifts are happening in society. And for young people there is no defined career path, so it's more common to start companies because there is really no other option for them."
Canada Is Cash Poor
Toronto ranked number 8 in the Ecosystem Index, but startups here are 17% less likely to monetize directly than Silicon Valley startups. While startups in Vancouver, which came in at Number 9, get 80% less funding than Silicon Valley startups, likely due to a significant shortage of angels and VCs.
"The Canadian ecosystem has long complained that their startups receive less funding than their U.S. counterparts," Hermann says. "This data validates what they have long suspected."
Some ecosystems are overhyped. Canada is "underhyped." Hermann says. "Places like Toronto and Vancouver, people don't talk about them too much. And that is partially because of the cultural aspect of those ecosystems. New York is naturally better at self-promotion than Toronto."
Chile Is Heating Up
Santiago, Chile, is number 20 in the Ecosystem Index and is "a really an up-and-coming ecosystem," Hermann says. "It's proof that a program like Startup Chile can be impactful." (See Move Your Start-Up To Chile-con Valley, Get $40,000.)
Startup Chile is a government-sponsored effort to attract and support entrepreneurs from inside and outside Chile with cash and services. It has delivered quickly, while other aspiring startup ecosystems have spent more money and flopped.
"Santiago proves that by attracting talent from all over the world you can have a profound effect," Hermann says.
Index Aims to Help Ecosystems Evolve
Hermann says the Startup Genome report has many goals. To give insight to the strengths and weaknesses of different startup ecosystems so investors and policymakers can build on strengths and work on weaknesses. To help entrepreneurs decide where they want to set up their companies. To enable investors to identify funding gaps in ecosystems and fill them with early-stage or late-stage funding, depending on the ecosystem's needs.
"Finally, I hope this report can inform policymakers, help them understand startup ecosystems and help them to make better decisions," Hermann says. "Most of time they are not successful with what they do. They just build some science park."
The Top 20:
Silicon Valley, California
Tel Aviv, Israel
Los Angeles, California
Seattle, Washington
New York, New York
Boston, Massachusetts
London, England
Toronto, Canada
Vancouver, Canada
Chicago, Illinois
Paris, France
Sydney, Australia
Sao Paulo, Brazil
Moscow, Russia
Berlin, Germany
Waterloo, Canada
Singapore
Melbourne, Australia
Bangalore, India
Santiago, Chile
Lead image courtesy of
.