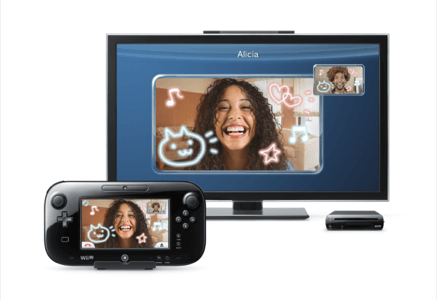 Chances are you've never heard of Vidyo — even though you've probably used its technology, and might be using it even more in the not-too-distant future, thanks to a new deal that Vidyo has struck with Nintendo, which is using Vidyo's software to power the telepresence feature in the new Wii U gaming system.
Vidyo is headquartered in not-so-sexy Hackensack, N.J., but its software shows up in some very sexy places. Google uses it in Google+ Hangouts, and Fuzebox, a hot little startup in San Francisco, builds its system on top of Vidyo's software. Philips uses Vidyo software in a solution for monitors used in hospital rooms, so doctors from remote locations can videoconference with a patient or with doctors and nurses in the patient's room.
But this new deal with Nintendo deal brings this piece of enterprise-class software to a different and much larger audience as potentially tens or even hundreds of millions of people will eventually get a Wii U.
Are Video Apps The Next Big Thing?
One use will be gamers connecting with each other over video. Another is using the Wii U to do a video call with grandma.
But there's a much bigger picture here. Vidyo envisions a new ecosystem of apps that could be developed on top of Vidyo's platform, says Ashish Gupta, chief marketing officer at Vidyo. "We think this will become a platform that developers will focus on."
What exactly could they do? Think of online shopping applications that involve multi-party video. Or: personal training, yoga classes, financial planning.
Vidyo was founded in 2006 by a pair of video industry veterans, Ofer Shapiro (now CEO) and Alex Eleftheriadis (chief scientist). Avery Moore, a tech industry veteran, was a third co-founder and serves as chairman of the board of directors.
The company has raised almost $100 million in venture funding, employs 250 people and has been growing at an 80% clip, Gupta says. Vidyo's technologists have received 22 patents and have 54 more pending.
The company's claim to fame is software that enables any device on any network to deliver really high-quality video. "I can be on an iPad at an airport and join a videoconference with people who are on desktops and room systems and I'm still a first-class citizen because I'm getting very good quality," Gupta says.
High-quality videoconferencing has been around for a long time. Not so long ago it carried a huge price tag that only big corporations could afford. Now it's being built into a $300 game console. If you don't think this is going to disrupt the enterprise market (and its incumbent vendors) in a huge way, you're nuts.
Image courtesy of Vidyo.