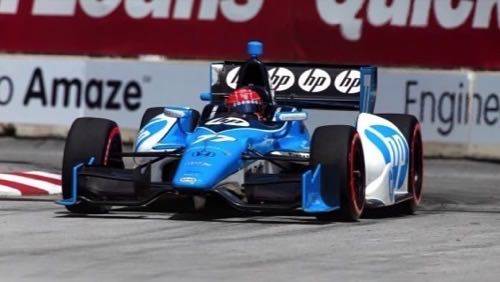 A year after Hewlett-Packard's head-scratching acquisition of semantic-search company Autonomy for $10.3 billion, the move seems to have blown up in HP's face. HP is admitting today "serious accounting improprieties" by Autonomy.
Serious indeed. HP's fourth-quarter earnings will reflect an $8.8 billion write-down related to the improprieties. Overall, HP is reporting a 4Q loss of $6.9 billion, a bad skid for a company that seems more out of control every day.
When the deal was initially brokered by HP's then-CEO Léo Apotheker in August 2011, there were a lot of "what the hell?" comments flying around. HP had just bought a UK business that did not seem to fit HP's business model.
Questions Raised
Recall the context of the announcement, too: HP had just shut down TouchPad and webOS development and its printer supply chain was reeling from the Japan tsunami. Having put so much effort into webOS and then dumping it when it failed to rocket out of the gate, HP seemed to be throwing away its mobile strategy only to buy a data company, for an amount equivalent to 11 times Autonomy's revenue levels (which, if HP's accusations are true, were greatly overestimated).
Bluefin Solutions Ltd.'s head of Business Analytics & Technology John Appleby called the decision "bizarre" at the time. "It's a stand-alone software company that does niche database-search products and sells to some big customers. Great, it will diversify HP's software business, but I don't see the attraction of such a niche," Appleby wrote.
Our own Scott Fulton was a bit more sanguine about the acquisition.
"This is what Hewlett-Packard announced yesterday that it intends to do: acquire a software firm whose core product aims to supplant everything we know about databases, both the SQL kind and the Google kind. In its place would come a clustered approach whose goal is no less than to be the central repository for meaning in the world," Fulton penned.
What Fulton, and several other analysts came around to, was the position that HP's acquisition was a shift to get into search and possibly content management, trying to capture a piece of the already-exploding data marketplace. Apotheker and later CEO Meg Whitman were trying to dive in outcompete SAP and Radian6, among others.
Damage Done
To be fair, no one then suspected the company might have cooked its books.
Now we may never know what will come from HP's Autonomy gamble, because HP is now leveling charges that the dice were rigged to lose the whole time.
"HP is extremely disappointed to find that some former members of Autonomy's management team used accounting improprieties, misrepresentations and disclosure failures to inflate the underlying financial metrics of the company, prior to Autonomy's acquisition by HP," the company said in a statement. HP execs say the firm is consulting with U.S. and U.K. government officials and plans civil actions as well.
At deadline, HP shares were down 11.8% to $11.73. HP's opening price on the New York Stock Exchange was 12.5% lower than its Monday closing price.
The ramifications will go beyond HP share prices. Since the tenure of Apotheker, the company's direction and mission seems clouded in a haze of missteps and false starts. There's only so far that a legacy will get you, and HP seems to have overspent its venerable status.
Image courtesy of Darren Brode / Shutterstock.