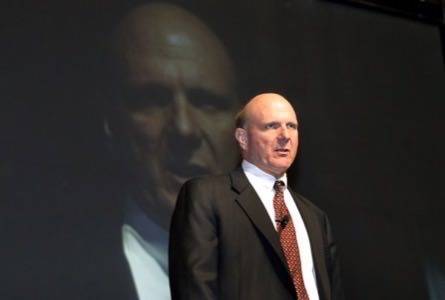 A few weeks ago I wrote a piece called "You Know Who Loves Windows 8's Metro Interface? Apple." That was Oct. 25, the day Microsoft had its big rollout of Windows 8 in New York.
Flash forward a few weeks and it's looking like Windows 8 will indeed be a tremendous gift to the folks in Cupertino.
That's what Apple pundit (and former top Apple executive) Jean-Louis Gassee claims in his "Monday Note" blog today. Gassee says Microsoft's recently departed Windows boss Steven Sinofsky, who pulled off a miracle with Windows 7, fell short on Windows 8, perhaps because the task he was given was too large and unwieldy. Windows 8, Gassee says, is "a 21-blade Swiss Army knife: a great list of features on paper, dubious usability in practice."
And that opens the door for Apple. "The `re-complicated' Windows offers Apple an intriguing opportunity," Gassee writes. "They can capitalize on Microsoft's misstep, extend a welcoming hand to the Windows users who intend to switch to Apple, and make the iPad the sine qua noon of what a Post-PC device should be."
Windows 8: Sales Ain't Great
So far Windows 8 seems to be off to a tepid start. Sales of Windows 8 have been below Microsoft's internal projections, according to Paul Thurott of Supersite for Windows.
That jibes with what our Microsoft reporter, Mark Hachman, is hearing. A top exec at retailer NewEgg told Hachman that Windows 8 has been "slow going."
We might have seen this coming. The day before Windows 8 shipped, a survey of Windows users showed that one-third of them planned to buy an iPad, and 12% were planning to switch to a Mac.
It's not that Windows 8 is terrible. It's just that it's so different that people who have been using previous versions of Windows will have a lot of learning to do if they want to move to Windows 8.
If you're going to have to learn a whole new operating system, you might as well take a look at a Mac or an iPad.
That's the theory, anyway. And, unfortunately for Microsoft, the theory seems to be holding up.
Image courtesy of Shutterstock.