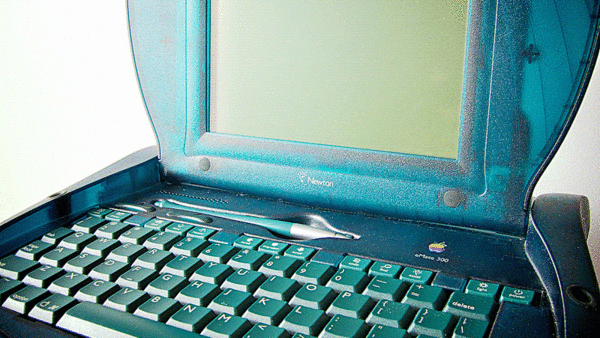 Sleek lines, brushed aluminum, shiny glass and rounded corners — Apple is known for creating beautiful products, and justifiably so. There is probably no company on Earth that puts such an emphasis on design and has such an amazing track record of smash hit products.
Nevertheless, even Homer nods, as they say, and so, at certain times, has the great and powerful Apple, as exemplified by the products in this list which fell well short of Apple's best work. In my quest to find the five ugliest Apple products of all time, I chose to avoid spotlighting Apple products that were merely boxy, prototypes or computers that were ugly simply because they sported the ugly putty color we all came to hate from the 80s — because that would just be too easy.
1. MessagePad 2100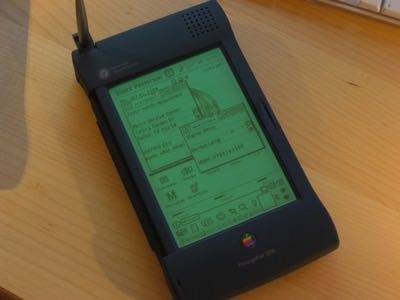 Image courtesy of blakespot on Flickr
Once upon a time, before there were smartphones, people had to make do with digital organizers and handhelds like the Handspring, the PalmPilot and the Newton MessagePad 2100. Only a jerk used a paper notebook in those days. Oh how times have changed.
If you can sufer through the two minutes hearing a nerd explain what's so awesome about the Newton MessagePad while just staring at the box, and there's no reason you should, you can watch this thrilling unboxing video of a MessagePad, which was 11 years old when the video was made.
And in case you think I'm mean for mocking this fellow, here's a video of me unboxing a Zune around the same time. Guilty as charged.
2. eMate 300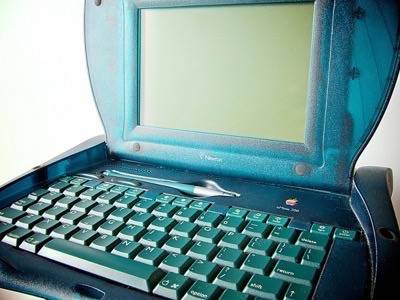 Image courtesy of DigitalNative on Flickr
This beauty was Apple's attempt to get the students on board the Apple train. Running the Newton OS and sporting a lovely plastic handle, the eMate was a portable, low-cost computer, and with a battery life of 28 hours, it wasn't all bad. The aesthetic, however, left you hankering for the good old days of putty. Sadly, this clam-shelled laptop went the way of the dodo in 1998, but not before influencing the design of the first iBook, which followed soon after and shows up next on my list.
3. iBook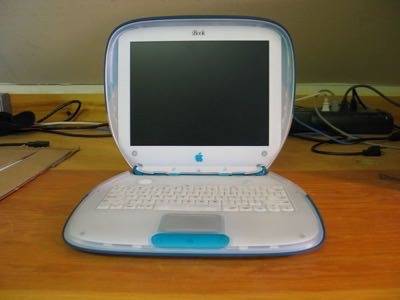 Image courtesy of Wikipedia
Sporting bold colors and hanging on to that clamshell design and plastic handle, the iBook launched in 1999. Specs and weight were unfavorable when compared to the PowerBook, but despite this, the iBook was a commercial success. Then again, it was made by Apple – of course it was a success.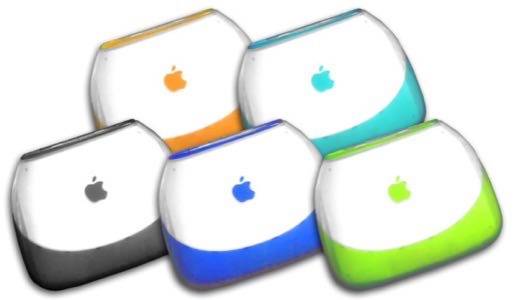 Image courtesy of Wikipedia
4. The iMac G3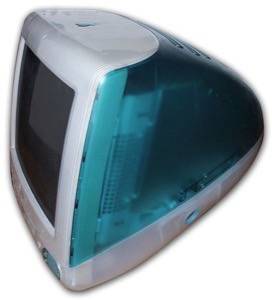 Image courtesy of Wikipedia
First, I have to grudgingly admit that I lusted after this monstrosity and the included color-coordinated hockey puck mouse when they were released in the late 90s. I never did earn enough money at the time to snag a Ruby iMac and had to settle for a Dell with a red plastic case that popped onto the computer. Sad.
The iMac was a huge hit for Apple, but today it just looks like an ugly, bloated piece of pie-shaped plastic. Which, um, it was.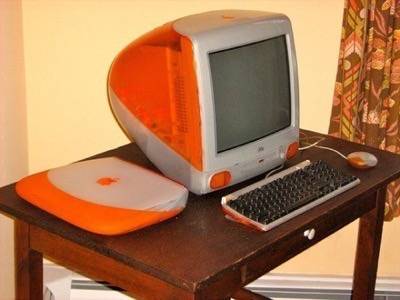 Image courtesy of mikes_rite on Flickr
5. iPod U2 Special Edition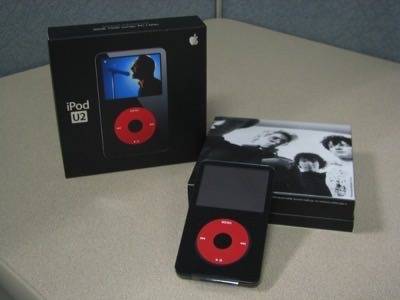 Image courtesy of Bob Reck on Flickr
In 2004, U2 was white-hot and Apple released this ugly iPod and this adequate press release which claimed they planned to "redefine the music business," which I suppose they did, but not due the Apple/U2 "special relationship."
But hey, don't feel bad if you bought this iPod with red click wheel and engravings of the band's autographs on the back. The Edge thought iPod and iTunes looked like the future and were good for everybody involved in music. (That's the quote from the press release.) Live and learn huh?
If you are inclined to research Apple design hits and misses further, please check out the Flickr group Apple Prototypes.