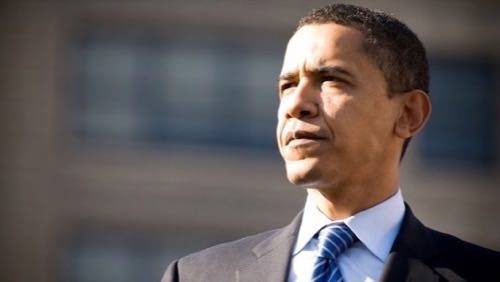 The long 18-month U.S. presidential election is finally over, and after the dust has settled, President Barack Obama has been elected to serve a second term in the highest office in the land.
The President will have a lot on his plate: dealing with the so-called fiscal cliff; keeping economic growth on track; working with the ever-complicated world outside U.S. borders; and tackling the problems surrounding the U.S. education system for starters.
But ReadWrite wants to know just what President Obama will do about the technology sector once he is sworn in again on January 20, 2013. In his victory speech early Wednesday morning, Obama reiterated the importance of technology… of being "A country that lives up to its legacy as the global leader in technology and discovery and innovation. With all the new jobs and new businesses that follow." Beginning with this brief mention and based on his past actions and statements, we can make some reasonable guesses at what a second Obama administration may do for technology and telecommunications.
Based largely on what he did during his first term in office, here's what to expect Obama to do about technology, beyond hanging on to his beloved BlackBerry.
Broadband: As a marquee issue when he ran for his first term, President Obama promised to "get true broadband to every community in America through a combination of reform of the Universal Service Fund, better use of the nation's wireless spectrum, promotion of next-generation facilities, technologies and applications, and new tax and loan incentives" under the National Broadband Plan.
According to industry estimates, anywhere from 90-95% of U.S. communities now have access to broadband-speed Internet access. By the National Broadband Plan's own Year 1 Progress Report, 87% of the agenda has been completed to date. It's a good bet that President Obama will continue the implementation of this plan.
Many of the remaining unconnected communities are less-populated rural areas that pose the typical "last mile" problem of requiring brand-new infrastructure to connect to existing hubs. The incentives for private Internet providers to extend their networks have not been great, but an executive order issued in Feb. 2012 may funnel some government assistance to the telecommunication companies to close the rural gap.
Health Information Technology: As part of a series of executive actions taken early in 2012 to bypass a recalcitrant Congress, the Department of Health and Human Services and the Department of Labor started a program to connect community colleges and technical colleges that support rural communities with the resources they need to support the training of Health Information Technology professionals working in rural hospitals and clinics. The idea was to boost the creation of HIT jobs, but if broadband connectivity comes as part of the resources to these rural communities, it could help the surrounding communities further shrink that last mile gap.
SOPA: The Obama administration has also played a role opposing the infamous Stop Online Piracy Act (SOPA), a bi-partisan bill that attempted to give a lot of power to copyright holders and media companies to block the distribution of copy written materials – without pesky things like due process. The Obama administration, responding to an online petition against SOPA, indicated that it would not sign any legislation into law that would impose censorship or potentially harm business. But the administration, like many politicians, still holds the view that intellectual property theft, particularly from foreign players, is a real danger to the U.S. economy and should be stopped. Therefore, it is not unreasonable to assume that some compromise SOPA-like legislation may still be passed and signed into law.
Net Neutrality: Obama is also a confirmed supporter of net neutrality, a big issue for telecommunications companies that would rather not have the FCC regulate how they handle traffic and charge for it. Obama has been a net neutrality backer since his first presidential campaign, and will likely continue this policy moving forward, even as Verizon has sued the government to overturn the FCC's net neutrality rules.
Cyber Security: The Obama White House has been fairly active in terms of bolstering the nation's response to cyber attacks in their first term. Recent signals from Secretary of Defense Leon Panetta have indicated that the Pentagon is about to release new rules of engagement for cybersecurity; rules that may include a more offensive stance. It is very likely that such efforts will continue in Obama's second term.
Best Practices: Some of President Obama's policies on technology are part of his plans to improve existing systems and processes. The administration is currently on track to invest $10 billion annually from 2010 to 2015 into electronic health records as part of the American Recovery and Reinvestment Act (usually known as the Stimulus package). But the administration also vowed to shift the Veterans Administration benefits system from paper to electronic form, a process that's still on-going and suffering from delays.
Education: Obama's campaign has also dropped hints that major education reform is one of the administration's second-term priorities. If such reforms are proposed, technological solutions should be a part of the overall package, giving the tech sector a new focus on education issues.
On the broader scale, of course, none of these initiatives will be big enough to do much to boost innovation and growth of technology in general. The key to boosting the tech sector really lies in the health of the overall economic recovery. Continued sluggish growth or a slip back into recession will hold back tech spending and investment. Faster growth will boost those things.
Remember that like most issues facing the U.S., it's not going to be all about the President. Control of Congress remains spit, and hyper-partisanship will play a big factor in what intitiatives do or don't happen over the next four years. Without a highly unlikely epiphany of bipartisanship, don't expect sweeping changes on technology issues any time soon.
(Curious as to how things might have been different? See How Technology Might Have Fared Under "President Romney.")
Photo courtesy of mistydawnphoto / Shutterstock.