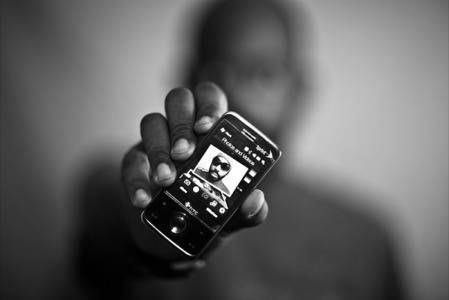 Guest author Tim McCormick is a product developer & writer in Palo Alto, CA interested in publishing, learning technology, and urban innovation.
Over the last six months, I've made an experiment of giving up my $90/month cellular + data plan, and exploring alternative ways to use my smartphone (iPhone) costing as little as $5/mo. The key point is that you don't need a contract or a subscription to use a smartphone, contrary to just about everything you ever hear.
I've come to think that it is not only often possible to largely cut out phone costs via these methods, but they actually provide a helpful path to other goals such as better prioritizing your time and attention, lowering stress and disruption, improving online reading patterns, and making you more connected to place and local community.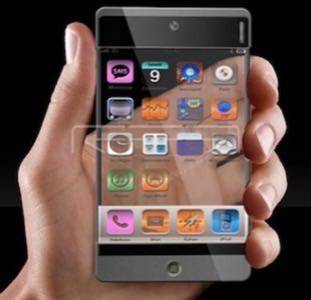 This isn't about dropping smartphones or nostalgically longing for a pre-cellphone era or an uncontaminated, unplugged, "In Real Life." It's about using smartphones in smarter ways, exploring their amazing potential while limiting their cost, intrusiveness, addictiveness, and other problems. It's about making our tools serve our goals, rather than accepting, as Marshall McLuhan said, that "First we build the tools, then they build us."
I admit there is some hacking and rough spots in this, as I am piecing together various tools and workarounds. Also, it is more useful to those not locked in to a phone contract, and it's oriented to the U.S. environment, which has some particular issues such as unusually high costs, pervasive carrier-locked phones and contracts, whereas the service landscape is different in other places. However, I believe much of this applies broadly, the potential benefits are powerful, and this is really a proof-of-concept: in future providers will put these pieces together into seamless, user-friendly, marketable services.
So here are the steps. Actually, almost all can be done independently and each has its own benefits, but done together they can add up to nearly cost-free smartphone service:
1) Set up or find wi-fi (wireless internet) networks
at home, work, or any place you spend time. Suffice it to say that if you have Internet at home, or go to libraries, Starbucks, McDonalds, Whole Foods, most coffeeshops, etc., then you can get wi-fi access fairly easily for free.
2) Turn off your phone's data service.
(On an iPhone, go to Settings > General > Network > Cellular Data -> off). Now, instead of using your cellphone's data plan, your phone will start using free wi-fi (when available) to browse the Web, check email, etc. Check how and where it works.
3) Set up VOIP calling software on your phone
such as Skype or Talkatone or Google Chat. These are free apps that let you make and receive phone calls via an Internet connection such as the wi-fi you're now using.  Typically you can call free to other users of the program anywhere, or call to any number for a relatively low fee.  For example, I use Skype and pay $2.99/mo for unlimited calling to any # in U.S./Canada, with cheap rates to call other countries.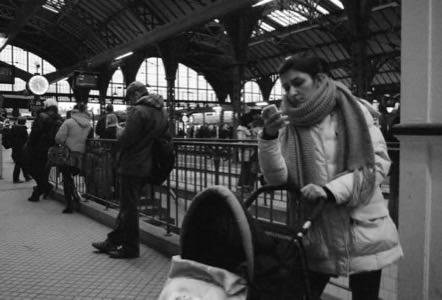 4) Set up a virtual number, and voicemail transcription, e.g. with Google Voice.
Various services, including the free Google Voice, let you set up a number that can redirect to whatever other phone or phones you want. This is helpful for various reasons, such as letting you switch easily between phones and locations without having to update the people who might call you. For present purposes, it can help you transition from your current cellphone plan to a plan-free, low-cost alternative.
First, sign up for Google Voice and pick a number. Then set it to redirect to your current number, and test it. Then, set it to handle voice mail for that number, and you have an extremely useful new feature that will store any voicemails in your Gmail, transcribe them, and email + text you the transcript. Admittedly, the transcription is often quite faulty, but I find that 90% of the time it is sufficient to get the gist of the message e.g. tell you whether you need to call back, pick up milk on the way home, or sometimes actually listen to the message to get the details right. If you use Google Voice for texting, you also get all texts sent/received nicely archived in your Gmail, and you can text from a Web browser, a very convenient alternative to your phone if you happen to be sitting at a computer.
5) Unlock your phone, and switch out the SIM card for a pre-pay card
"Unlocking" means changing settings on a phone so it is not limited to working on a specific carrier's network, and can for example be used while traveling abroad. Some carriers now offer phones unlocked by default, or will let and help you unlock them if they are off-contract. You can also buy phones that are unlocked and no-contract (usually at a higher price than the subsidized, with-contract price). I expect that unlocked, inexpensive, Android-based smartphones will become increasingly pervasive here before long, though, as they already are outside the U.S.
Once your phone is unlocked, you can replace the "SIM card," a small plastic chip stored in a retractable tray or under the phone battery. Putting in a different SIM card will associate the phone with a different number and (possibly) carrier.
Find out what prepaid SIM cards are available for your phone (note, it may depends on which carrier you got the phone through), and order a card with, say, $25 credit to test it out. Pop out the old SIM card, put in the new one, and add the new card's phone number to your Google Voice setup so that GV will send texts to it and (optionally) route calls to it.
If this all works to your satisfaction, you are now ready to completely bypass your old cellphone carrier. You can now cancel your mobile subscription (typically for a fee, if you are still within contract, of course).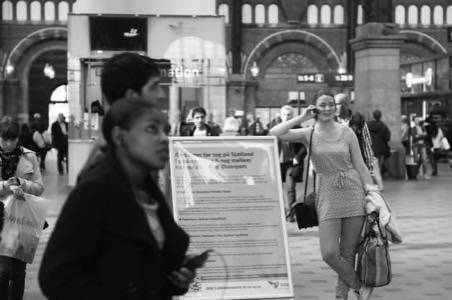 7) Consider getting a mobile hotspot, especially via Clearwire or Freedompop.
Mobile hotspots are small devices that pick up cellular networks (3G and/or 4G) and use them to create portable wi-fi networks. Clearwire, an upstart telecom infrastructure provider, offers 4G hotspots for $35 or $50/mo that have bandwidth caps but (unlike incumbent carriers plans) neither data limits nor contracts.
Clearwire also provides much of the infrastructure for hotspots offered by other companies such as Sprint and Freedompop. Freedompop is an intriguing new entrant, a LA-based startup backed by Skype co-founder Niklas Zennstom that offers mobile hotspots for no monthly fee at low data volumes (up to 500MB/month), $49 for a USB stick hotspot, $89 for MiFi-style multi-device hotpot, $10 for 1GB, and other options up to $60 for 10GB/mo.
Particularly with an unlimited-data hotspot such as Clearwire's, a great option is to use the hotspot for all of your Internet access, at home and away from home. This might help you fully cable-cut, i.e. entirely get rid of your cable/DSL provider such as Comcast, Time Warner, or AT&T. Also, incumbent telcos' home internet service is frequently suspected of deliberately degrading 3rd-party, VOIP phone services; in my tests, I've often had difficulty with VOIP on incumbents' lines, and hardly any problems with Clearwire or commercial wi-fi such as at Starbucks.
Commentators typically say that the Achilles Heel to mobile hotspots is requiring users to carry another device with them, to get phone access on the go. I actually have found this to be a very minor issue — I just habitually put the hotpot + charger in my bag when I go out, because I use it for phone, laptop, and tablet (Nexus 7), and I almost always have my bag with me when out. The hotspot is only the size of a matchbox, so if I want to put it in my pocket, it's quite easy.
So that's how you set this up. Overall it's a bit "under the hood," probably more than a typical phone user would want to try currently, but it points out future possibilities.
Lead image: (c) 2009 Vox Efx, "Me and Me – Day 89″, CC-BY-2.0