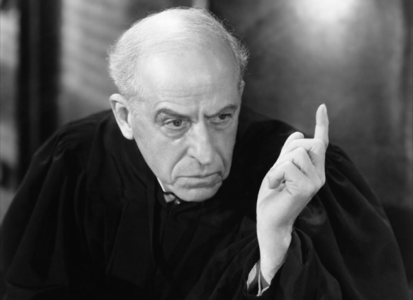 Since 2010 Apple has been suing everybody in sight for allegedly infringing on its intellectual property. Apple hasn't just been suing its rivals but also portraying itself as a beacon of innovation and depicting its rivals as cloners and copycats — thieves, basically.
So perhaps there is some satisfaction in seeing Apple get smacked for the very thing it keeps accusing others of doing.
Yesterday a federal court in Dallas ruled that Apple must pay $368.2 million to a patent troll called VirnetX because its FaceTime videoconferencing software infringes on some patents owned by VirnetX.
That's pocket change to Apple, which posted $41.7 billion in net profit on $156.5 billion in revenues in the fiscal year that ended in September.
But VirnetX wants more — it has filed a complaint with the International Trade Commission asking to have a bunch of Apple products (iPhone, iPad, Macs) banned from the market.
Apple has no comment. But of course Apple will appeal, and of course the case will drag on.
What Is The Point?
And of course this is all lunacy. The real lesson to this and all of the other Apple-related cases is that the patent system is ridiculous and has become an obstacle to innovation, one whose ultimate victims are customers.
In the tech world it's considered depicable when trolls like VirnetX use patents to shake companies down for money.
But is it any less despicable to cynically use the legal system to put a spoke in the wheel of your rivals? Or to use the legal system as a kind of marketing tool, a way to smear your opponents?
Because that's what Apple is doing with its cases against Samsung, HTC and Motorola.
Apple doesn't want to set up licensing agreements. Apple just wants to distract its opponents and slow them down.
Marketing By Lawsuit
Apple's patent lawsuits are also a form of marketing, albeit an expensive one, whose goal is to generate lots of stories in the media and to hammer home, via repetition, the notion that everyone else in the smartphone market is simply copying Apple, producing me-too clones that are poor imitations of the iPhone and iPad.
One court in England saw through the charade and resented the notion of being used as a propaganda tool by a large multinational corporation.
Consequently the court ordered Apple to apologize publicly to Samsung for making false allegations and buy advertisements declaring that Samsung did not, in fact, copy Apple.
Apple shamelessly and brazenly tried to turn that to its advantage, creating an "apology" that was really just another ad taunting Samsung. The annoyed judges ordered Apple to do the apology again, only this time to follow their instructions.
The good news is that these lawsuits, all of them, are just speedbumps that will not stop the mobile revolution and probably won't affect the balance of power in the smartphone market.
Back in 2010, when Apple first launched its legal jihad against Android phone makers, Android had 23% market share and Apple had 15%. Today Apple still has the same 15% share — but Android now holds 75%.
So much for the efficacy of lawsuits as competitive weapons. Someday, I hope, companies will figure out that these things don't work. And someday the patent laws in this country will be updated for the 21st century. Fingers crossed.
Image courtesy of Shutterstock.