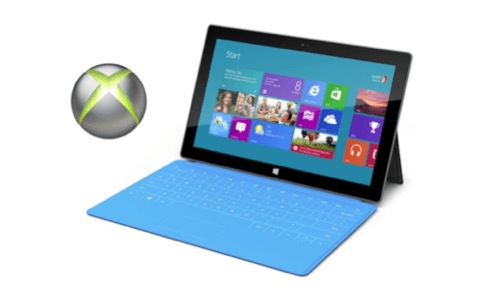 Microsoft is reportedly building its own "Xbox Surface" gaming tablet, which could give the company a true mobile gaming strategy.
Microsoft officials declined to comment, but the rumored 7-inch tablet could incorporate a custom ARM processor as well as "high-bandwidth RAM suitable for gaming tasks," The Verge reported on Tuesday. In June, the site published what it believed to be the specs of the device, which included 288MB of RLDRAM 2 and a screen resolution of 1280 x 720.
Microsoft is also reportedly considering a Surface phone, according to the rival BGR site.
If the reports are true, an "Xbox Surface" tablet would give Microsoft something of a head-to-head competitor to the Sony PlayStation Vita and the Nintendo 3DS. Technically, Microsoft already has a mobile gaming platfrom: Windows Phone, which is moving into Windows Phone 8. Games like Dragon's Blade and Dungeon Stalker take advantage of Windows Phone 7 (and 8), providing the platform with entertainment for Windows Phone users to enjoy on the subway or an airplane. But the quality of the games pales to what Microsoft's game console, the Xbox 360, offers; gaming sites like PocketGamer usually give short shrift to Microsoft's phone games.
Mobile Gaming On The Rise
Statistically, the rise of mobile gaming clearly justifies a Microsoft foray into the market. In September, analyst group NPD (which provides reports ranking the various game consoles and games by unit sales) said that the number of "mobile gamers" climbed 9% from a year ago, to a total of 23% of the 211.5 million U.S. gamers, or a total of 46.53 million mobile gamers. Since the number of total gamers actually decreased 5%, that means that mobile gamers are growing both in absolute numbers as well as a percentage of the whole.
What NPD doesn't do – publicly, at least – is break out the numbers for each console. However, a recent report from the Associated Press does a nice snapshot of how console makers are faring. Microsoft, for example, says it shipped 1.7 million Xbox 360 consoles during the latest quarter, down 26% from 2.3 million a year earlier. Sony shipped a total of 3.5 million PlayStation 2 and PlayStation 3 units for the quarter, down from 4.9 million a year ago. And Nintendo said it sold 1.32 million Wiis for the six-month period ending in September, down from 3.35 million a year ago.
The mobile market is a bit more vague. Nintendo didn't break out its portable shipments, and Sony said it sold 1.6 million portable PlayStation units (possibly including the Vita) versus 1.7 million units a year ago. That probably means that there's a market opportunity for Microsoft, if it chooses to head down that path.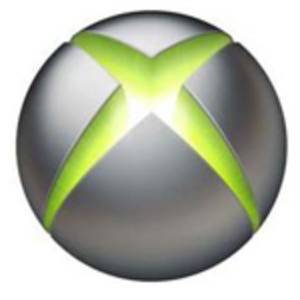 What Games Would An Xbox Surface Run?
But there's a simple question that hasn't yet been answered: Would an Xbox Surface tablet actually run Xbox games?Currently, the Xbox 360 is powered by the so-called Xenon chip, a triple-core IBM PowerPC chip. That's an entirely different architecture than the ARM processor found within the Apple iPhone5 or all Android phones. And that, in turn, means that games written for a custom ARM processor in an Xbox Surface tablet would require a custom port to the tablet by the developer itself. It also means, however, that Windows Phone games should work without too much trouble. Designing a tablet around a custom Intel chip seems to make more sense, as it would likely provide the X86 compatibility needed to run true Windows apps, which have already begun straddling the Xbox console and PC anyway.
An ARM-powered Xbox Surface tablet might resemble the Surface RT: a low-cost, specialized platform that would require custom apps. That doesn't mean those apps wouldn't be written, but it would require additional development effort (and most likely financial incentives from Microsoft) to start building an app ecosystem for the Xbox Surface. And would PC-quality games run well on a tablet? Doubtful.
Other Possibilities
There are a couple of other possibilities: Sony recently bought Gaikai, a cloud-gaming company that is being assimilated into the PlayStation space. Microsoft has already announced that its latest Halo 4 offering is being powered by its Azure cloud software; it's not too far-fetched to think that Microsoft could be planning some form of streamed offering, either using the Xbox 360 console for local processing or going all the way back to its own in-house servers. Either way, that would help Microsoft circumvent the limits of an Xbox Surgace tablet.
This could also simply be a blown-up marketing effort. Both Sony and Microsoft have released "custom" Xbox hardware tied to a specific game; it's possible that this could simply be an "Xbox" branded Surface tablet with the SmartGlass "second screen" app front and center.
A Microsoft bet on mobile gaming is certainly risky. But as tablets usurp PCs, an Xbox Surface could also be seen as ahead of the curve.