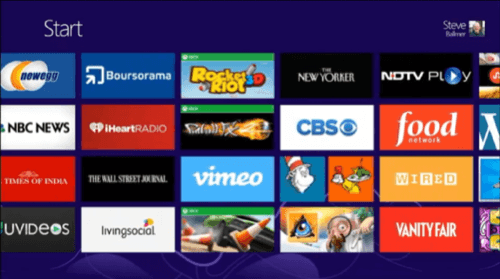 As Microsoft hosts thousands of app developers in Redmond for its BUILD developers conference, the question needs to be raised: How badly does Microsoft need dedicated apps? More specifically, how badly does Microsoft need apps for Windows RT?
Microsoft almost certainly needs dedcated Windows 8 and Windows RT very very badly. But there is an alternative. Microsoft hasn't really suggested this yet, but the Web could be its backup plan.
How Many Windows Store Apps Are There?
Microsoft seems to be going all out to convince developers that yes, they need to develop apps for the Windows platform. But Microsoft executives didn't reveal Tuesday how many apps are actually available for Windows 8 and Windows RT, the same omission that Windows chief Steven Sinofsky made at the formal launch of Windows 8. Then, Sinofsky made the claim that the Windows Store would launch with more apps than any competing apps store contained at its opening. But, with the Windows Store open, Microsoft still hasn't said how many apps are there. (Some have suggested that there are as few as 5,000.)
Microsoft chief Steve Ballmer did, however, say that Microsoft has sold four million Windows 8 licenses to consumers over the last three days, along with tens of millions more to businesses. It's a good start, but still a small fraction of the installed base of 670 million PCs running Windows 7 that could upgrade to Windows 8.
Different App Needs For Different Windows Platforms?
Microsoft has made the case, over and over, that its hardware and services traverse a continuum of devices, from the desktop to the notebook to the tablet to the phone to the living room. The operating systems that run these devices share common elements and, in some cases, common code; the user interfaces that they all run share a number of common elements. But the attitude toward apps on each platform has differed.
Take Windows Phone. At the Windows Phone 8 launch on Monday, Joe Belfiore, the vice president responsible for Windows Phone, said that the Windows Phone app ecosystem now includes 120,000 apps across 191 countries, including 46 of the top 50 most heavily used apps on other platforms. "That's huge progress for us," Belfiore said.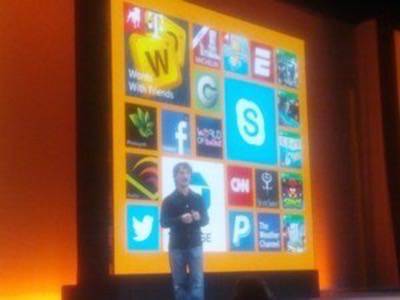 On Tuesday, Microsoft also delivered its Windows Phone 8 software development kit, a real boost for developers hoping to add apps to the Windows Phone 8 platform. A free version of Visual Studio Express 2012 was also released.
At BUILD, Ballmer identified Windows 8 apps like ESPN, which built out a side-scrolling Metro app that offers access to video highlights and podcasts, analysis and additional content, all done within the Metro interface. SAP will offer a Windows 8 app; Twitter will too, along with Dropbox, although those latter apps have yet to be released.
"In case it's not clear: we're all in for Windows 8," Microsoft chief executive Steve Ballmer said at the BUILD conference on Monday. (That comes as consumers remain unsure about the new OS, often preferring Windows 7 or even XP over Windows 8.)
And Ballmer was his typical enthusiastic self.
Is Windows Really The Best Choice For Developers?
"Microsoft's Windows 8 is the best opportunity for software developers today," Ballmer told developers. "Hundreds of millions of people just aching to use your applications, just dying to buy your application. Just dying to become involved with your company on a live, active, searchable basis. I know the folks in this room must be interested, or you wouldn't be here. But I guarantee that this will be the best opportunity software developers will see as hundreds of millions of machines go out with the potential of billions and billions of new applications being sold. So i really want us to build together. We need your support. We need your commitment. You can count on us to stand behind the product and deliver whatever we can from you to from a developer support perspective."
But should Microsoft worry that much about the app count? After all, Windows 8 has a whole legacy of Windows 7 apps to build on; even if they don't necessarily look all Metro-sexual, they at least work. Under the old desktop UI, they should even appear relatively natural. Games, for example, have their own UI, their own fonts, and a legacy of keyboard and mouse controllers (although more support gamepads, as well).
The answer, naturally, is no: Relying too much on Windows 7-style apps lessens the need for customers to upgrade to Windows 8. And developers won't inevitably gravitate to Windows, like they did just a few years ago: Apple and Google's own developer ecosystems beckon. Microsoft's developer terms are generous: developers keep 70% of all revenues, and when an app achieves $25,000 in revenue, that jumps to 80%. But Apple announced this month that it has paid $6.5 billion in cumulative payments to developers. That's nothing to sneeze at.
Why Windows RT Is Different
I'd suggest, though, that, Windows RT might be a different story.
Say what you will about Windows RT, one of the key stories surrounding the platform is the lack of third-party apps. Analysts have said that before you make a decision to buy a Windows 8 tablet – and right now, customers seem to prefer the Surface – you'll need to decide whether or not Windows RT offers the apps you want.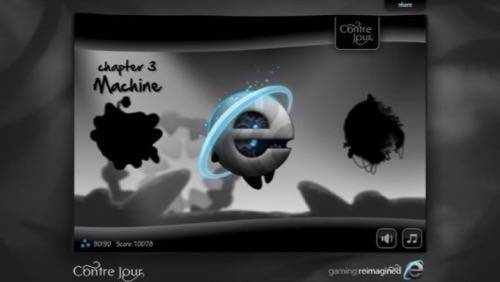 Websites As RT Apps?
But the notion of apps also brings with it the prejudice that users actually require a dedicated app. Recall the early days of Apple's iOS: "apps" by major media partners were often just links to websites, some mobile-formatted, others not even that. The number of media players who have announced "apps" for Windows 8 makes me assume at least some are headed in that direction.
But the message behind "apps" like Contre Jour from earlier this year suggests that a well-designed website might be at least a stopgap to any perceived app woes. Recall that Microsoft's IE10 implementation of Contre Jour eliminates all the navigation tools or scroll bars, taking the HTML5-designed website "out of the browser" and onto the desktop.
That doesn't mean HTML5 is necessarily the right long-term solution from a technical sense; after all, Facebook's mobile site for iOS recently ditched HTML5 to go native, and CEO Mark Zuckerberg has already indicated that a native Android app is in the works, too. It's also true that apps like Contre Jour don't magically spring into being, but require their own development.
What I am surprised that I haven't seen yet is Microsoft playing up its "Beauty of the Web" message to encourage developers to craft Contre Jour-style Web experiences or at least IE10-styled, Metro-ized versions of their websites. And, of course, users can pin websites to Windows 8's Start screen, giving them the same status and appearance as an app. It seems like a natural evolution of the company's messaging.
Over the past few months, I've worked almost exclusively on the Web itself, via the Google Chromebox. Web apps provide a number of alternatives for traditional apps; you just need to look.
I'm not sure I'm ready for a Metro-ized Web. But if the apps pressure grows too strong, I wouldn't be surprised for Microsoft to make the case that the Web already offers millions of great Windows 8 and Windows RT "apps."