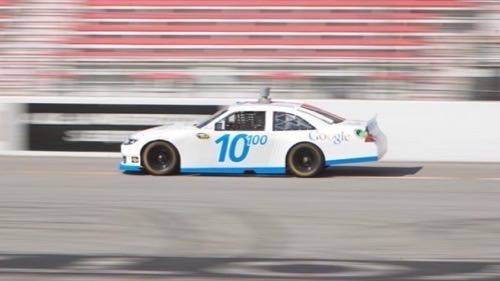 On Tuesday, Apple's iMessage service went down. Again. For the second time this week. Last week, when the amazing new Atebits iOS game, Letterpress, came out, Game Center collapsed in a heap, making the game nearly unplayable. If Apple insists on being a a service provider, not just a device maker, it had better get its act together.
Apple's new, in-house Maps are mostly okay in the U.S., but they are unusable elsewhere. Siri, the artificially intelligent assistant, has a remarkably hard time understanding some seemingly simple requests. And don't even get me started on iCloud syncing.
Can't We All Just Get Along?
There's a common thread here. The most painful of these networking problems are in areas in which Google excels. Apple used to let Google provide some of them, most notably Maps, but not anymore. The two companies are barely on speaking terms now. They're both trying to do it all themselves, and neither one really can.
Many heavy Google users are happy with Android, which offers the best possible experience for Google's excellent cloud-backed services. But let's be brutally honest about this: Google's not making money on Android – without the help of some really fancy accounting. It's not sustainable. And for all the money and effort it's putting in, the hardware experience is still not as good as the iPhone. Google's partners, working on their own thin margins, can't make a mobile device as good as Apple can.
And in the areas where Google can still operate in the clear on Apple's devices, it's making awesome experiences. After months of unexplained delays on Apple's side (naturally), Google's updated iOS Search app answers natural-language questions almost instantly, like the computer from Star Trek.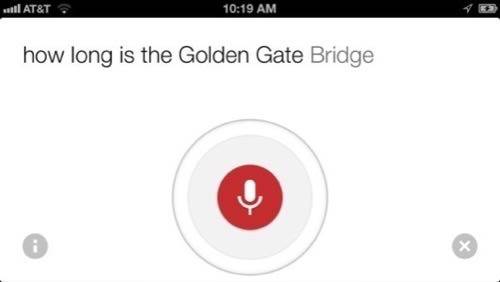 It's way faster than Siri for this stuff. But Siri goes out of her way to avoid asking Google any questions, using non-Google partners like Yelp instead. All of this is anecdotal, but I'm a die-hard Apple user, and I'm much more confident in Google's results. Now that Google Search is out, I'll use Siri much less for anything that involves search. Is it any wonder that Apple took its sweet time approving this app?
Users are getting the short end of the stick on both sides of this Silicon Valley Stand-Off. Apple, Google, come on. It's not worth the effort to keep squabbling like this.
I want Google to invent the self-driving car, but I want Apple to design the car. How awesome would that be? But it'll never happen unless these companies get over their B.S. and start acting in their users' best interests.
Lead image courtesy of Google's April Fools' Day joke