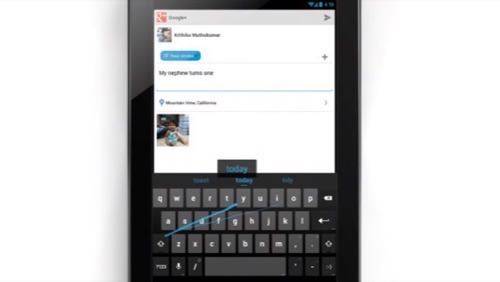 We thought we might be getting a new tasty treat from Google on Monday. Speculation was that the new version of the Android operating system in the Nexus devices announced yesterday would be called "Key Lime Pie" or some other tasty desert name beginning with "K." But instead all we got was Android 4.2, an extension of the existing "Jelly Bean" operating system.
The naming decision is correct, though. Android 4.2 is not a whole new addition to the Android family but more of a feature extension to Jelly Bean 4.1. The design and user experience remain the same, even as many existing features are updated and bulked out.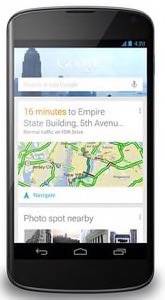 The New Features
Photo Sphere Camera: Just like Apple did in iOS 6, Google has added a "panorama" camera function to stock Android. Basically, it is the ability to take larger pictures by moving the smartphone camera and then digitally stitching together multiple images. Some of Android manufacturers, like Samsung, had already done this but it was not an existing feature of Android itself.
Update: As many of you have noted, yes, the "panorama" function has been around since Ice Cream Sandwich. The Photo Sphere function is an extension of that, with the ability to stitch vertical photos together and photos from multiple angles.
Gesture Typing: Ever use Swype, the "gliding" input gesture from Nuance? It is a classic Android third-party feature that many cannot live without. You move your finger around the keyboard from letter to letter without lifting it up. This is another excellent addition to stock Android, though many manufacturers, like HTC, already used the gesture swiping method.
Multi-User Tablets: The ability for multiple people to use a single tablet and customize it to their own preferences, such as personalized home screens and widgets. This is one area where tablet computers are merging with traditional PC functionalities. It should be of great use to families that want to share tablets.
Wireless Sharing: Like Apple's AirPlay, this lets Android users display their device's screen on your TV. This is another third-party Android service that is being incorporated intto the stock version.
Daydream: Display useful information, kind of like a screen saver, on your Android device while it is idle.
Actionable Notifications: Hinted at during Google's introduction of Jelly Bean at the Google I/O conference in June. It is partly a function of Google Now, where notifications are "cards" that can be acted upon from the drop down menu.
Expanded Google Now: Google's "Now" project is one of the most important at the company, with a large and growing team. It is not surprising that semantic mobile search is getting more robust with Android 4.2. Apple did the same thing with Siri in its latest iOS 6 release. Expect Google to feature Google Now in most Android updates going forward. For Google, this is the future of personalization between the user and the device. Overall, increased device intelligence and identity is the future of smartphones.
Android Beam: Google put a lot of work into making Android "feel" smoother and faster. That includes Android Beam, the Near Field Communications (NFC) function that enables people to share photos, websites, music, directions or videos with a single touch. This is not a new Android feature, but an improvement of its initial introduction in 4.0 Ice Cream Sandwich. Apple's iOS has nothing similar.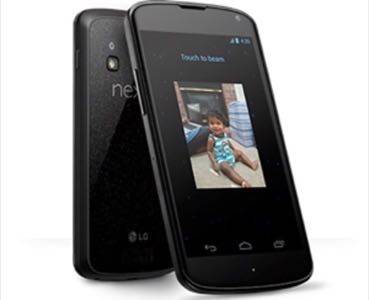 Resize-able Widgets: Another Jelly Bean 4.1 feature improved in 4.2. I have not been able to play with 4.2 yet but hopefully the widgets, which are supposed to be responsive to other widgets on a homescreen, work better than they did in version 4.1.
What To Make Of 4.2
As you can see, there is not a ton that is exactly "new" to Android here. Stuff like the "panoramic" camera and gesture typing come to stock Android from existing third-party add-ons. It is likely that Google is licensing technology from companies like Nuance (which owns Swype) to perform these functions.
Google is also copying the best iOS functions, like wireless sharing an adapter for HDMI-enabled TVs instead of the Apple TV device the iPhone needs.
Expandable notifications, resize-able widgets and the Google Now upgrade are all remnants from what Google announced at I/O as well.
So Android 4.2 doesn't really deserve a new name. We'll have to wait a while longer for Key Lime Pie, or whatever it turns out to be.