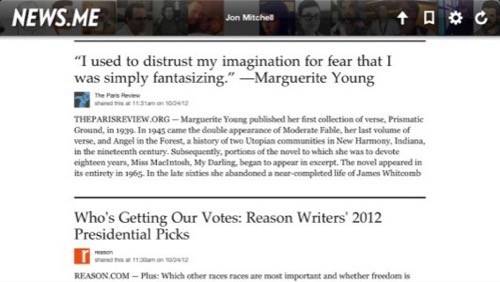 News.me just announced that its amazing iPhone and iPad news reader apps have been pulled from the App Store. The app draws the best articles from your Twitter feeds, but it displays them in ways that violate Twitter's new display guidelines.
News.me will still support the apps for existing users who have already downloaded them, and the email digest version will remain available.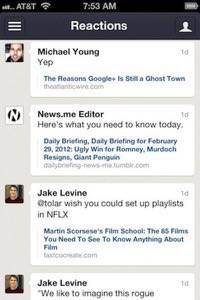 Unfortunately, the team doesn't have the spare time to fix the app to satisfy Twitter, even after shipping a great Instagram for news on the iPhone. Its parent company, Betaworks, just handed this team responsibility for the rebirth of Digg. With that big application to worry about, there's no time left over to maintain the previous project.
But all would have been fine if not for Twitter's new rules. If you don't display Twitter content the way Twitter demands, Twitter can cut off your app. "Here's what it comes down to," News.me general manager Jake Levine says. "We don't want to invest time and energy into an application that competes with a platform on which it relies."