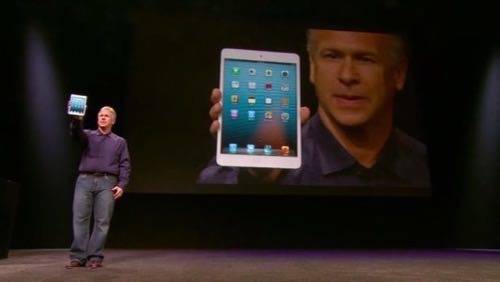 What's the old rule? The bigger a company gets, the slower it moves? Not so in Apple's case, at least not this year.
After a mostly-sleepy 2011, Apple has delivered a huge set of new product launches this year, in unprecedented pace.
These are…
All-new iPad mini
iPad third and fourth generation with significant upgrades
All-new iMac, MacBook Pro
All-new iPod touch and iPod nano
All-new iPhone 5
iOS 6 and OS X Mountain Lion
Compare this to 2011, when Apple launched…
iPad 2 with modest upgrades
iPhone 4S with modest upgrades
iPods with minor upgrades
Macs with modest updates
iOS 5 and OS X Lion
Perhaps this is Apple's current playbook: A slow year, then a fast year. We'll see what next year brings — maybe an iPhone 5S and minor, incremental updates to everything else. Maybe, a big, new product in the spring, like an Apple television — or maybe not. Pseudonoymous Apple blogger Sammy the Walrus IV has a good post pondering where Apple goes from here; "the AAPL Unknown."
But this year, at least, Apple has been knocking it out of the park with big-update product launches at an unprecedented pace. It's really impressive, and shows that Tim Cook is doing a great job so far as Apple's CEO.
Next data point: Thursday afternoon, when Apple reports September quarter financial results, we'll see if its business is still growing as impressively as its product lineup.
Also: When Will Apple Peak?