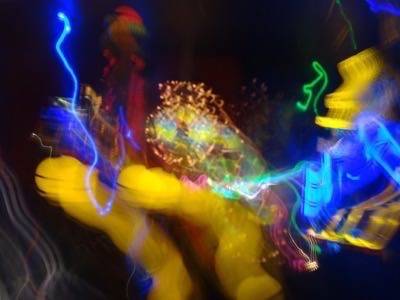 Among a certain class of shutterbugs, there's a whole new genre called "camera toss" photography. Nikon knows about the phenomenon, apparently, because last week a patent from the company was published that shows how it's planning to build this feature into a new kind of camera.
What Is Camera Tossing?
Camera toss photography, or kinetic photography, is pretty much exactly what it sounds like. You set the timer, toss your camera into the air and hope for the best.
It may sound accidental, but done properly, the results can be impressive. So impressive, that the fad has taken on a life of its own. There are several camera toss groups on Flickr, including one with almost 9,000 members. Countless websites, even Wired, have tutorials on camera tossing techniques.
That matters, because there are many different "tossing" techniques that can result in different kinds of photos.
First, keep in mind that height isn't the objective. It's more about arc, rotation and light. The more the camera rotates, the more variation you'll have and the photo could take on a more abstract look.
If you're able to keep the lens focused on a certain point (say, on you) you could get a neat picture of the ground rotating around the subject.
The higher the throw the more ground you cover, the more chaotic the throw, the more erratic the image.
Check out these photos from the Camera Tossing Flickr group pool for more examples of the technique can accomplish.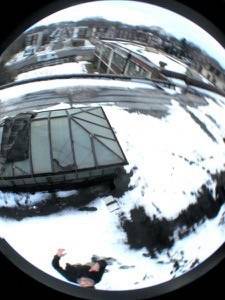 What Nikon Has In Mind
In Nikon's camera toss patent, a velocity sensor and accelerometer would be used to make snapping the picture more precise. Using speed and positioning, the accelerometer should be able to determine when and at what point in the thrown arc the best photo can be captured.
Nikon's patent also addresses the issue of protecting the camera in case you miss it on the way down – incorporating a collapsible lens and an impact resistant frame. Nikon Rumors has a Web-translated version of the patent with diagrams in Japanese that show the gist of how the technology would work.
If you're itching to throw a camera into the air, you may have to risk your current camera for a while. Although Nikon's patent has been published, there's no news yet on whether or how soon you'll be able to catch an actual camera that uses the technology.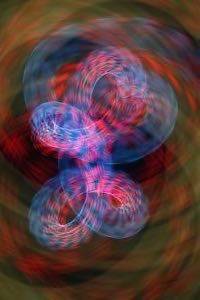 Image credits: Alin S.(top), JohnPaul Golaski (middle) and David Hull (bottom).