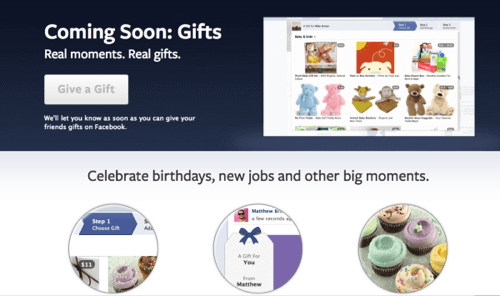 Facebook will release its second set of quarterly earnings as a public company on Tuesday, and early indications are they will be better than the results the social network announced in July. But even if they aren't, Wall Street seems to be falling in love with the company all over again, as Facebook now seems to have an actual plan to get more of your money.
Like a lot of Web companies, Facebook adopted the drug dealer's business model: The first one's free. That is, give the product to the users for free so they get hooked on it and start spending real money.
But unlike a lot of other tech companies, Facebook promised early on it would never charge users. That means while competitors like LinkedIn pull in a few dollars per user per month on average as a result of premium subscription models, Facebook has to eke out about 40 cents per user per month through display advertising.
When you have more than a billion users, a few cents per user per month is still a lot of money, but not nearly as much as Wall Street had hoped Facebook would earn.
A Better Ad Strategy
Facebook matched analysts estimated when it released second-quarter earnings in July, but the company's shares still fell, mostly because comments made by its top executives in a conference call with analysts failed to offer concrete proof the company had a plan for growth.
Facebook has spent the past three months hoping its actions will speak louder than words. It released faster mobile platforms for iOS and Android. Faster platforms mean more content consumption which means more ads served. It has struck partnerships to better understand how its ads work and convince advertisers that an unclicked ad on Facebook may still lead to an offline purchase.
Digital media management company Spruce Media is already seeing its clients spend more on Facebook ads as a result of the improvements to the programs and mobile platform, according to COO Lucy Jacobs. She expects spending to increase even more this quarter, as her clients take advantage of targeted advertising and promoted posts through Facebook's platform.
"Overall Facebook spending is healthy," she said. We're "seeing sequential increases in spend and advertiser excitement about the company's new ad products."
But the biggest change, and one that drew praise in this morning's Wall Street Journal, has nothing to do with advertising. But it may be why investors may be taking a second, third or fourth look at Facebook shares.
Going Beyond Advertising
The Journal was enamored by Facebook Gifts, a product that makes it easy for users to send each other gifts – including real, physical gifts, not just online tokens. It fits in nicely with Facebook's birthday reminders, not to mention congratulations gifts when someone posts about an engagement, a new job, a new baby or any other life event. Unlike Amazon, you don't need to know the recipients address, as they will have filled that in on their own.
But there's another reason why Wall Street likes the product – and a reason why users might want to be wary. In the process of sending that gift, Facebook also gets your credit card number.
"Facebook probably can build a sizable business around gift-giving, but having credit-card data opens up a new range of revenue opportunities," the newspaper noted. "The ability to generate cash from 'likes' isn't clear. But the commercial potential from a 'buy' button, with commissions coming back to Facebook, could be quite large."