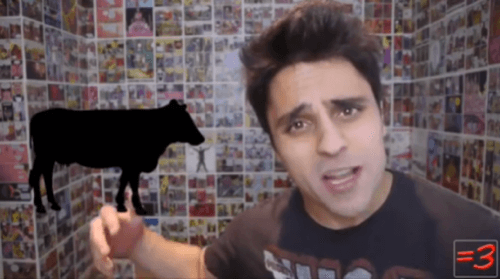 Ray William Johnson, the world's most successful YouTuber, announced he is leaving his signed network Maker Studios earlier this week via video. The news sent the YouTube-o-sphere abuzz with gossip as both Johnson and Maker Studios are citing wildly different reasons for his departure. Almost everyone believes Johnson's side of the story, however, because most YouTube networks have earned a nasty rep for screwing their talent out of money and other unsavory business practices.
YouTube and its roughly 200 or so networks may be the new "new media," but their way of doing business is very "old Hollywood" – meaning young talent is scooped up, and more often than not, taken advantage of because they don't know enough to read the fine print or hire a lawyer. It's been happening for years, and it's become one of the most common complaints coming from YouTubers.
Why YouTubers Join Networks
YouTubers are eager to join networks for a variety of reasons, either because the network promises production assistance, management, agents and other resources, help contacting YouTube over site issues or securing higher advertising rates. In return, networks take anywhere from 30% to 50% of revenue generated by the video content. If that cut seems high to you, you're not alone.
The Fine Brothers, creators of the hit YouTube series "Kids/Teens/Elders React," have a well known anti-network stance, especially when it comes to how much of a cut networks are taking. (They believe it shouldn't be more than 10%). "We've seen too many people taken advantage of," said the duo in a recent phone interview.
Like the VlogBrothers, The Fine Brothers are older than the average YouTuber, and have adopted a "kind uncle" persona where younger YouTubers email them for advice, or in this case, to complain about unfair network contracts.
Widespread Complaints
"The worst networks are the ones that have been here the earliest," said Benny Fine. "A lot of things happened in the early days that are very disappointing – basically, networks try their best to get the worst contracts out."
One of the best-known examples of unsavory YouTube network business practices brought to the Fine Brothers' attention concerned the "perpetuity clauses" in contracts teen YouTubers signed without realizing that "perpetuity" means "for life." This led to bad press earlier this year for Machinima, the first network on the YouTube scene, when partners tried to leave the network only to be told they couldn't, because they had signed on for life. (According to a brief in-person interview with Machinima recruiter Zach Boone at this year's VidCon, Machinima no longer offers perpetuity contracts.)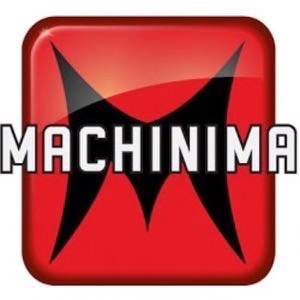 "It's not just Machinima," charged Rafi Fine. "Every single network has multiple stories, but people are too fearful to speak out – there's a lot of fear tactics keeping people silent, even blackmailing" added Fine.
YouTuber and fellow mentor like the Fine and VlogBrothers, gamer Bachir Boumaaza aka Athene Wins on YouTube, grew so distraught with all the complaints received from "15 and 16 year old YouTubers being misled" that he created the Union for Gamers, a website, community and network known as Curse as an alternative, to Machinima, for gamer-centric YouTubers.
"Contracts are getting more and more aggressive," said Boumaaza in a Skype interview earlier this year. "It's not very healthy for the artist – it stifles creativity, and it backfires, because the artists don't want to make videos anymore." Boumaaza touted Curse as offering the best rates for its partners at the time. But Curse was shut down by Google immediately after the search giant invested $35 million in Machinima earlier this year, which resulted in the fledgling network hemorrhaging thousands of dollars a day for a month. Curse was eventually saved when it was acquired by Maker Studios.
Why Johnson Left Maker Studios
In Johnson's case, the issue was less of the network trying to take advantage of him (Johnson is a Columbia University graduate that was preparing to study law before his YouTube career took off) as it was Maker Studios trying to overstep its original contract agreement.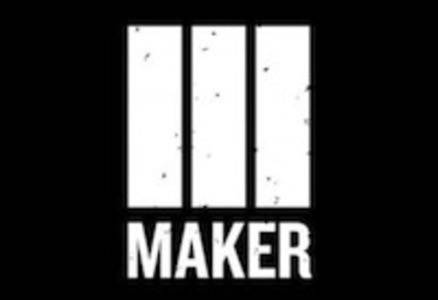 In response to New Media Rockstars founder Benny Luo, Johnson tweeted he is leaving Maker Studios because the network and production company "suddenly insisted on owning part of =3 [intellectual property]," =3 being his hit show. When Johnson refused to give Maker Studios ownership, Maker Studios stopped production of Johnson's Your Favorite Martian album, which was scheduled to come out later in 2012. The halting of his album was the last straw for Johnson, it seems.
Maker Studios, however, is saying that because of a decline in viewership (which appears to be directly related to the redesigned YouTube layout that drove down viewership for everyone), "it made sense for him to go back to producing the show himself," and stated employing "a full production staff of 12 people including a team of writers no longer was a viable option."
Johnson countered on Twitter saying his departure had "nothing to do with =3 viewership, and I'm not sure why their PR person is saying that." Indeed, many in the YouTube community are perplexed by Maker Studios' statement: If Johnson, the top YouTuber and first user to become a millionaire, isn't profitable enough for Maker Studios, then who is?
Others were less surprised by the news, including popular YouTuber and businessman Philip DeFranco, who wrote in a Facebook comment, "I was wondering if/when [Maker Studios] would overstep their relationship with Ray" adding, "[h]onestly I'm surprised to hear that he doesn't own part of Maker."
DeFranco is signed with Revision3, one of the few networks without bad press or contract disputes to its name. In fact, the Fine Brothers just signed with Revision3 last month after a year of negotiations with more than 10 networks.