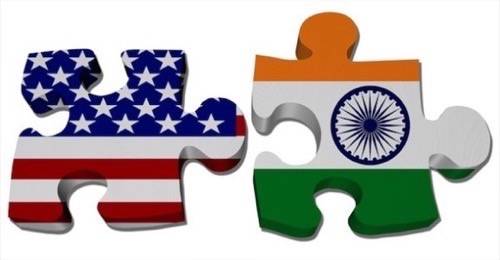 A recent study exposed an alarming trend in the tech industry. Immigrant entrepreneurs, who in recent years have launched half the startups in Silicon Valley, are founding drastically fewer companies. Except for one group: Indians. What makes entrepreneurs from India so different?
The startup study was sponsored by the Kauffman Foundation and conducted by Vivek Wadhwa, who's the director of research at the Center for Entrepreneurship and Research Commercialization at Duke University. His data showed that the number of immigrant-founded startups in Silicon Valley has fallen from 52.4% to 43.9% since 2005, a drop that Wadhwa calls "shocking."
Indian Startups Buck The Trend
But another statistic surprised Wadhwa as well: the number of startups founded by Indians is actually climbing. Against the decline in immigrant-founded startups – and our ever more xenophobic immigration policy – Indians are still launching startups.
"The data showed that Indians are defying gravity and starting more companies," Wadhwa says. "The number of Indian startups went up from 26% to 33% of all immigrant startups."
The immigrant founders surveyed in Wadhwa's study hail from 60 different countries – but a full third of them are from India. What gives? Why are entrepreneurs from the subcontinent such overachievers?
Wadhwa says one reason is that Indian entrepreneurs have a very strong support network here in the U.S. Thirty years ago, when Indians began building momentum in Silicon Valley, that first generation of successful startup founders worked hard to help those who followed. They built organizations and created a U.S. ecosystem of successful Indian entrepreneurs – and, crucially, angel funders – to accelerate newcomers.
"It was a very conscious effort put in place by several dozen successful entrepreneurs," Wadhwa says.
Indian Startups Are Cool
Another factor is the societal value placed on entrepreneurial endeavor. Indian kids think it's cool to start companies. They don't grow up aspiring to be the next Justin Bieber. They want to be the next Sabeer Bhatia.
Who?
The founder of Hotmail. "He's a rock star in India," Wadhwa says.
How did that happen? Wadhwa gives a brief history lesson. Just a few decades ago India was going nowhere. "The economy was stagnant, India was known as a country of beggars and snake charmers," Wadhwa says. "Pessimism abounded. India was basically a loser of a country. Suddenly you had these people coming to Silicon Valley making extraordinary amounts of money. This caught the attention of people back home. The media was shocked that Indians could be so successful. Kids started dreaming of coming to Silicon Valley and creating companies like Hotmail."
So OK. That's how the Indian community pulled itself to success in Silicon Valley. What's with other immigrant communities? Why haven't they done the same?
Can Other Immigrants Emulate The Indians?
Wadhwa thinks Indians benefit from their heritage, which suits them better than many other immigrants to making it in America. They speak English. They come from a democratic society. More than that, they have a serious independent streak.
"Just like here, Indians are free to speak out against the government," Wadhwa says. "There is a history of breaking the rules, just like here. Culturally, Americans and Indians are similar and that gives Indians a big advantage when they come to America because they fit right in."
Compare that to the Chinese experience, he suggests. "In China you're terrified of authority, you dare not speak out against the government because you'll be taken away the next day. There is a culture shock from that perspective – people who come from authoritative regimes are afraid of defying authority. But to be an entrepreneur you need to defy authority, you need to break all the rules, you need to take a risk."
The Indians Are Going Home
Now, a lot of Indian entrepreneurs are taking their risks back home. Although his recent study shows Indians are still starting a lot of companies in Silicon Valley, lately Wadhwa has noticed a change. U.S. immigration and employment laws have grown so unfriendly that even the indefatigable Indians are getting discouraged.
"The tide has turned," Wadhwa says. "Many people could not get their visas to stay here after they graduated from U.S. schools so they went back to India to start their companies, taking their values, experience and education with them. Taking their money with them."
Result: the tech startup culture in India is booming. Yes, ours is too. But for how long? Wadhwa wonders.
"We're exporting our prosperity," he says. "Even though Indian entrepreneurs have had tremendous success here, their numbers could be even stronger. We could have tens of thousands more startups."
Instead, the top Indian graduates from U.S. universities are going back to the sub-continent. "Gladly returning home," Wadhwa says. "Every year I see this more and more. There is a gradual but noticeable change in attitude. Many don't even think of staying."
Image courtesy of Shutterstock.