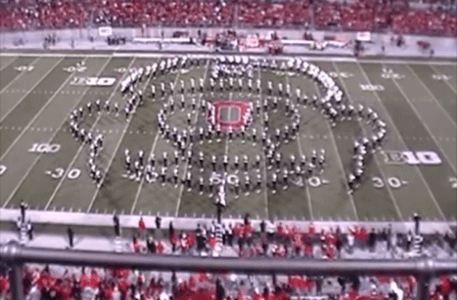 It's beautiful and rare when the worlds of computer games, band geekdom and college football can all get along.
The Ohio State marching band peformed a fairly amazing tribute to computer games between halves on Saturday, Oct. 6, 2012, including an eye-popping rendition of Epona (Legend of Zelda) galloping across the field. Other games referenced include Space Invaders, Pokemon, Tetris, Mario Bros., Halo and Pacman.
Oh, yeah. There was a game, too. The Buckeyes kicked the snot out of the Nebraska Cornhuskers, 63-38.