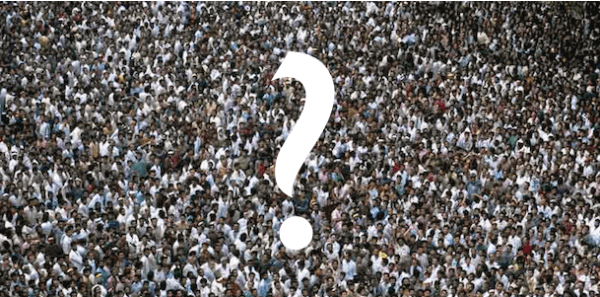 So Facebook has reached the impressive milestone of 1 billion active monthly users. What does it mean? Hard to know without a bit more information.
In today's exclusive interview with Matt Lauer on NBC's Today Show, Zuckerberg said, "I really only want to go out and talk when there's something to say." But that's not entirely true. Zuckerberg only likes to go out when there is something good to say, and, even then, only when the interview is highly scripted.
And that's why Lauer pressed Zuckerberg harder about his May wedding than the company's dismal stock performance. Lauer seemed more interested in comparing who has more drawers for their clothes (Zuckerberg one, Lauer considerably more) than digging in deep on how the company plans to catch up in mobile. The interviewer let it go after the CEO pointed out that there are five billion mobile phone users in the world that Facebook could capture as customers.)
The tech and business press weren't much more circumspect. In the most-widely circulated story so far, TheNextWeb's Emil Protalinski gushed over Facebook's "big news" and even Bloomberg assumed "the next billion" was a given.
Unasked & Unanswered Questions
I wish Lauer had asked Zuckerberg the following questions. (I've been trying to do it myself. I'll update this post as soon as I hear back.)
Facebook officially recorded its billionth signup on Sept. 14. Why the delay after months of predictions that it would reach one billion users in August, if not sooner? (Some reports have alluded to the fact that Facebook has had trouble with phony accounts and was most likely waiting until it was sure it had one billion "real" users. Could be.)
What exactly is an active monthly user? It has been widely reported how difficult it is to delete a Facebook account, but I've heard anecdotal reports of people deactivating their accounts, either permanently or for long stretches of self-imposed Facebook exile. Is there an uptick in deactivated accounts and, if so, were those counted in the 1 billion figure?
How are we to understand the lag time between 900 million and one billion when compared to 800 million and 900 million? To me, it suggests that Facebook has saturated the market.
But even those question obscure the bigger issue: 1 billion users is impressive, but it's an arbitrary milestone. If Zuckerberg is serious about only talking when there's something to say, now is the time to say something. It's time to let shareholders know exactly how (whether?) the company hopes to reach 2 billion users and to tell users how their experience will change as Facebook's status as a public company forces it to focus more on revenue and less on its original mission of connecting the world.