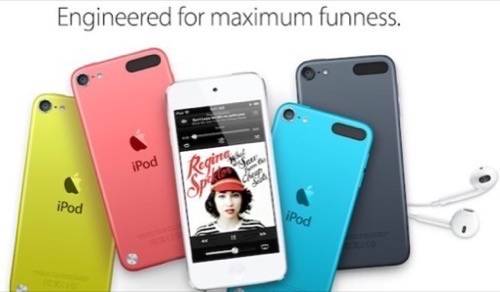 The new iPods Apple announced on Wednesday are totally adorable. They come in all kinds of cute colors, and the Nano has new bouncy candy icons. They've been "completely renanoed" and "engineered for maximum funnness." No, really, they're nice. But you know what we didn't get and will probably never get? A 500GB iPod. I, for one, am not content with renting music.
I understand the usefulness of a light, little music player with only your workout music on it. I actually love the new Nano, with its FM radio and podcast support. It's a great secondary device. But the revamped iPod Touch is a different story. The notion of an iPod that's dependent on the cloud is troubling.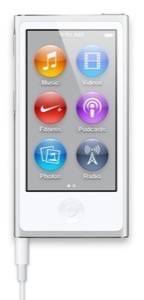 It's fantastic that you can easily buy and download music onboard the device. But if the iTunes Store or streaming services are the only sources – and especially if the device only holds a small amount of local music – then Apple expects users to give up their freedom. That may sound overly earnest, but to me, freedom of music is a basic human right.
I feel the tide of music marketing turning in favor of a kind of convenience that worries me greatly. The evolving alliance between music publishers and hardware manufacturers asks listeners to be content to not own or organize their own music collections, to let streaming services decide what they can hear. Consequently, low-storage, Internet-connected devices are crowding out personal libraries.
I'm all about online music discovery. The Web is the greatest thing that ever happened to the distribution of music. It's the rental of bits that scares me.
The music industry thinks it has found a winning formula by using the convenience of siloed streaming to create musical scarcity. I look at my friends who use Spotify and Rdio, not to mention Pandora with its insipid commercials, and I reckon that maybe it has.
But even though those friends can send me links to the songs they like, I can't have them. We can't have the hard drive parties we used to, where a friend could give you years worth of new music to discover, and you could keep it forever. The record labels say that's stealing. I blow my nose at them.
In the streaming silo world, music that isn't on the service doesn't exist. Guess what? There's a lot of music that doesn't exist. If you can't find that music and add it to your main libraries, it's as good as lost.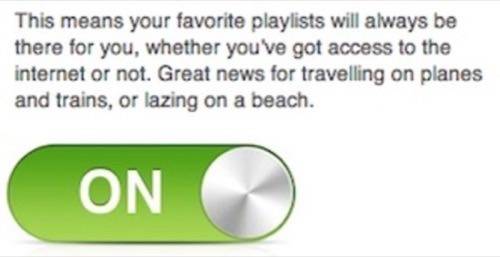 Yes, some services offer "cloud lockers" that will hold any music you put in them. But being dependent on an Internet connection is still a shackle. Maybe you think a couple playlists of offline storage is enough, but that's certainly not enough for me. Digital technology potentially lets me indulge any mood or satisfy any budding curiosity on a moment's notice. In an increasingly information-driven world, why would I settle for less?
I need all my music with me all the time. The 160GB iPod Classic is still available, with the same specs it's had for years, and I've resigned myself that storage limit as an upper bound. But I don't accept the slow hard drive and crappy hardware that I'll apparently be stuck with forever.
I'm willing to grant that I may be an outlier. My 146.68GB of music translates to about 90.8 days, and when I hit the iPod's limit, I mercilessly cull my library for stuff that isn't good and delete it forever. I think 91 days is a reasonable limit on the amount of music one person should have in his life. Fine. I surrender.
But what if I want a higher-quality experience? 256kbps is not real music. It's a crude approximation. This is the biggest problem with the state of digital music. Low-bandwith streaming services are finishing the hit job on aural appreciation that started with overly compressed Top 40 radio. At least Apple upgraded the ear buds.
If we're going to keep deep music appreciation around, we need to completely own our collections. Fortunately, according to Steven Levy's reporting, the true iPod is not going away anytime soon.
But it's not getting any better, either. I don't care how much it costs. I'd buy a 512GB iPod with flash storage in a second. Music means that much to me. I hope I'm not the only one.