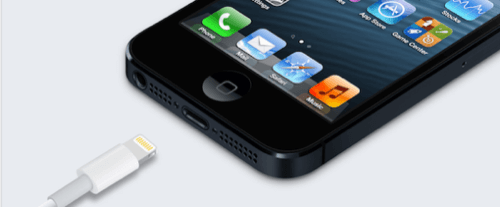 Among other things, one of the iPhone's competitive advantages is the unparalleled ecosystem of – no, not apps – accessories. But the iPhone 5's new Lightning connector threatens to destroy that advantage.
There are only a relatively small number of iPhone models with tens of millions of sales each, and they've all shared a common connector since their introduction five years ago. This situation has made easy and lucrative for enterprising businesses to sell everything from cases and chargers to speakers and alarm clocks. Heck, iPhones work with many peripherals originally designed for iPods, further expanding the options.
Peripheral Market Is Boon For iPhone
The availability of all those peripherals, in turn, has helped make the iPhone even more popular. iPhone buyers know that no other phone comes close to enjoying the choices and support that the iPhone has – in cars, in hotel rooms, at airports and everywhere else. By carrying an iPhone instead of a competing phone, they have a much better chance of being able to buy and use supporting infrastructure – which can make a big difference in the overall experience.
The iPhone 5's new Lightning connector threatens all that, and not just for iPhone 5 users.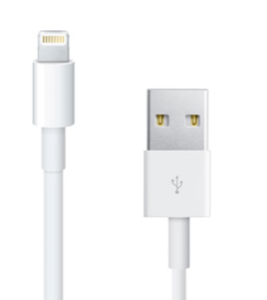 Adapters Not A Universal Solution
Sure, Apple will sell $30 adapters to connect iPhone 5s to older iPhone peripherals – and you can look for the peripheral ecosystem to churn out plenty of alternative ways to make that connection.
But it's already clear that the while the adapters may be only a minor annoyance for some add-ons, they won't work at all with others, including those that require an analog audio signal – video or iPod output.
Then there's the physical issue. While an adapter may work well with cable connections, using it with cradle-type peripherals could be problematic.
Real-World Problems
This isn't an abstract problem. In my family, we have at least half a dozen iPhone peripherals: speakers, clocks, stands, car-kits, chargers, and so on. With some, using an adapter should be fine. With others, it may not work at all. And others will be downgraded from elegant, integrated solutions to awkward, flimsy constructions constantly in danger of toppling over and dumping that brand-new expensive phone onto the cold, hard floor.
And that's just my family. "Oh God," the Wall Street Jounal quotes the CEO of a Dallas-based hotel chain who just bought 600 clock radios with iPhone docks. Now he doesn't know whether to stick with what he has and stock adapters, or replace the radios with iPhone 5-compatible ones. And what's the right choice for the 400 new rooms his chain is building?
The New York Times, meanwhile, is reporting that "the Lightning connector could be a boon to the hundreds of companies that sell accessories for iPhones and iPads."
Short Run vs. Long Run
Great for them, I guess. And great for Apple, which must make a pretty penny on each $30 adapter manufactured.
At least, it's great in the short run. Over time, though, the incompatible connections may make some potential buyers choose not to upgrade right away because they don't want to replace their expensive peripherals. And others may feel that losing access to the existing iPhone infrastructure makes the iPhone 5 that much more similar to rivals from Android, Windows Phone 8, and BlackBerry.
According to Apple, a new connector was required to make the iPhone 5 thinner and lighter. Certainly laudable goals that will matter a lot of many buyers. But when you look at how hard Apple worked to make sure that existing iPhone apps stayed compatible with the iPhone 5, you have to wonder why the company didn't pay the same kind of attention to physical compatibility.