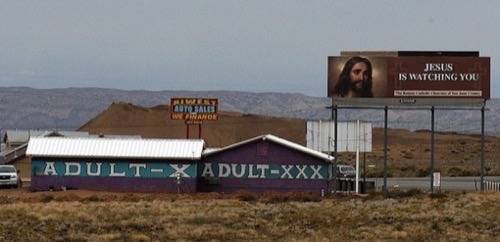 If Kickstarter met the adult-entertainment industry and they fell in love, this would be their child. Meet Offbeatr, a crowdfunding site for the adult community.
The weeks-old site is a one-stop hub to find, fund and support X-rated creative projects. It's already got 1,500 people using the site and 22 live projects. And they're not just movies.
One project is an pseudo-tamagotchi called the mandroid, an iPhone app that gets turned on when you tell it the details of your sex life. Another is a documentary about the secret world of male escorts (it's the real deal "Magic Mike," sans Channing Tatum).
Here's how the site works: If you're over 18, you can register and pitch ideas for toys, software, films, books, games or events. There's no fee, you just have to be legal age. Unlike Kickstarter, projects have to be approved before they are funded. Once creators post their proposals to the site, Offbeatr uses voting to pick ideas to green-light and promote. Supporters are charged the money they committed.
"If they reach their goal they get their money back, if they don't we keep it," explained co-founder and chief executive Ben Tao. "It's a lot of hurdles but we really wanted to select people serious about their projects."
Projects that don't get approved have another option: Licensing. Creators can pay a fee and post their digital projects on the site.
The Offbeatr site itself barely got approved. After being rejected by several tech accelerators, co-founders Tao and Eric Lai bootstrapped it. But they had a little experience under the sheets – er, in the industry, that is.
Last year, Tao and Lai created another niche community, ExtraLaunchMoney.com, a digital marketplace for amateur adult enthusiasts to sell their wares – and many a webcam show.
"We look at ourselves as kind of an incubator of our own sort," Tao said.
Tao says the he and Lai were inspired to launch the adult startup after seeing the success of Fiverr.com, a site that offers people tasks, such as marketing, editing and writing, to be completed for $5.
Adult entertainment has never been more mainstream, said Tao, who credits that change to branding and marketing on social media. That was one factor that convinced him the time for his idea was now.
Plus, he said Offbeatr is taking advantage of a niche market. "The really good tech people aren't going to focus on adult (entertainment)."
After initial skepticism, even Tao's mom became supportive. "She's not a fan of the content, but knows it's a legit business."
Now people in the industry are starting to take notice. Adult star Tasha Reign says she thinks the site will work because it's a platform to bridge between content producers and consumers.
"The adult industry needed a site like this, and fans do too," she said. "I'm spreading the word."
Making money off sex has always been an ethical slippery slope, but what can't be denied is that pornography continues to embrace the Internet.
And with sites like Kickstarter and IndieGoGo prohibiting adult-themed projects, Offbeatr has one big advantage. It's operating in virgin territory.
Photo courtesy of Eric Ward