As Windows 8's October launch date approaches, potential buyers must begin to ask themselves this question: should you buy a full-fledged Windows 8 machine or consider a less-expensive Windows RT device?
For most PC users, the question is moot: since Windows RT runs only on ARM microprocessors, anyone planning to upgrade their Windows PCs or buy a new Windows desktop or laptop will be forced to buy Windows 8. So although Microsoft claims that Windows RT will be available on traditional "clamshell" or convertible devices, the decision to go with Windows RT or Windows 8 will most likely affect a narrow segment of tablet users.
For more on Windows RT, see The 15 Things You Need to Know About Windows R
Right now, that centers around the Surface RT, the consumer version of Microsoft's upcoming Windows 8-based tablet. But for all that we still don't know about the Surface – even less is known about Windows RT.
According to Michael Cherry, the lead analyst for Directions on Microsoft, it's all about the number of apps available specifically for Windows RT. "The real question is when you look at the Windows Store, will there be enough compelling applications to make [your purchase] worthwhile?" Cherry asked.

So What
Do
We Know?
For one thing, the Windows hardware choices are still unsettled. Windows RT hardware is expected to ship from Asus, Dell, Lenovo and Samsung – priced "competitively" with other ARM tablets. But it's unclear whether that refers to the $400 and up of the iPad or the $200 price point for smaller tablets like the Kindle Fire and Google Nexus 7. Toshiba has pulled out of the Windows RT field. Other possible manufacturers – including HP and Acer – remain question marks.
But if device makers aren't all that enthusiastic, Windows RT gives the ARM chip providers – Nvidia, Qualcomm and Texas Instruments – a chance to promote their own labels and brands: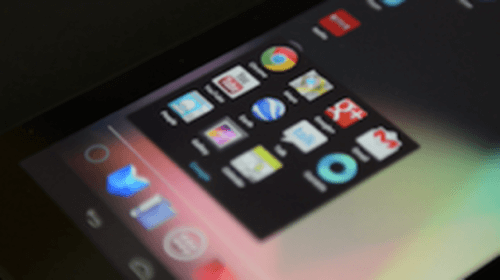 "Nvidia Tegra [Nvidia's ARM chip] will be the only quadcore processor for 2012 Windows RT devices," an Nvidia spokesman told ReadWriteWeb in an email. "As a result, Tegra 3 will deliver outstanding performance and amazing gaming experiences… Finally, with its energy-efficient ARM architecture, Tegra enables days of battery life."
Windows RT Wins or Loses on Apps
But as usual, apps are the, um, killer app.
Windows RT does not support running, emulating or porting existing desktop apps, even those designed for Windows 8. Windows 8, by contrast, will run both traditional Windows apps (designed for Windows 7 and 8) as well as the Windows RT apps as part of the "Modern UI" (formerly called Metro) interface.
Windows RT represents a clean break from the legacy Windows software model, where users bought a packaged software application from a store, inserted the CD-ROM or DVD, and then loaded the application. Instead, consumers will download all Windows RT software online from the Microsoft Store. That includes device drivers, as well. In fact, the only "packaged" software installed on the machine will be versions of the new Microsoft Office productivity suite, including Word, Excel, PowerPoint and OneNote.
"The main thing right now is that this is a totally new version of Windows, that is being sold pre-installed on hardware that is essentially a sealed box," Cherry said. "Most Windows PC software has been sold on highly customizable devices."
Basically, app developers will be forced to either write a version of their software for Windows RT that will run on Windows 8, or "dumb down" their Windows 8 app to target Windows RT.
The ARM chip vendors are working hard to make sure that happens: Qualcomm is offering $200,000 in cash prizes for developers who develop the best Windows RT apps. But Qualcomm didn't respond to questions about how much support the contest has drawn.
Microsoft has put a positive spin on the Windows RT ecosystem: claiming that about 90% of the released-to-manufacturing apps for the Windows Store support Windows RT.
So how hard will it really be to develop Windows RT apps? Microsoft has said that the "common core" between Windows 8 and Windows Phone 8 will allow apps developed for Windows 8 to be easily ported to Windows Phone. But it's far less clear whether Windows Phone 8 apps will be easily ported to Windows RT, Cherry said. "The problem is that Windows Phone 7 apps are different creatures right now. Eventually Windows Phone app and a Windows 8 app may work together."
A Microsoft representative confirmed in an email that Windows Phone 8 code will require modification to run on both Windows 8 and Windows RT. And it's not just code changes: Cherry noted that many phone apps don't work well on a large tablet or PC without design changes- the same problem the Android and iOS ecosystems faced as tablets joined smartphones in the product lineup.

Visit Your Local Retailer
Unfortunately, it may not be easy to tell if Microsoft has enough available Windows RT apps to justify buying a Windows RT device. In a Catch-22, the Windows Store is visible only to machines running Windows 8 or Windows RT.
Unless Microsoft changes that, the best way to educate yourself about Windows RT may be to simply wait until the products launch and either borrow a Windows 8 machine from a friend or colleague, or visit a Microsoft Store or another retailer. "I certainly wouldn't buy one of these things off the Internet, sight unseen," Cherry warned.
Or you could just spring for the full-fledged Windows 8 environment and save yourself a potential headache.
For more on Windows RT, see The 15 Things You Need to Know About Windows RT