Podcasters are to radio what bloggers are to newspapers: independent voices taking attention away from mainstream media. At least that was the theory, when professional podcasts and blogs were getting started in the 2000s. But unlike blogs, podcasts by indie voices have not gone on to seriously challenge the mainstream media incumbents. Where is the Ariana Huffington of podcasting? Can you name a political podcaster who's had the same impact as Josh Marshall and his Talking Points Memo blog? Sadly, there are no podcasting stars – and it's all radio's fault.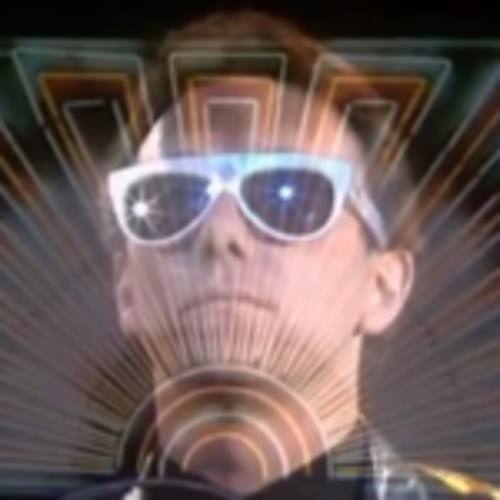 Five years ago on ReadWriteWeb, Alex Iskold wrote an article that asked: Will Podcasting Survive? Here in 2012, podcasting is clearly still alive and well. But it's mainly thanks to established radio and TV networks like NPR and ESPN.
Podcasts are audio or video shows that you can subscribe to, typically via iTunes. I'm a subscriber to several music podcasts from NPR and KEXP. NPR Music's flagship podcast show, All Songs Considered, releases on average one show per week. It's about 30-45 minutes long and I nearly always make time to listen to it – usually while I'm cooking, cleaning up or walking. But that's a key issue right there: because podcasts demand all (or most) of your brain's attention, they have struggled to make an impact in our multi-tasking culture. Budding podcast stars simply couldn't get enough of our attention.
This isn't to say that there aren't successful podcasters out there. In the tech world, Leo Laporte is the closest we have to a podcasting star. After starting with This Week in Tech in 2005, he went on to create a podcast network called the TWiT Netcast Network. It now has over twenty-five shows.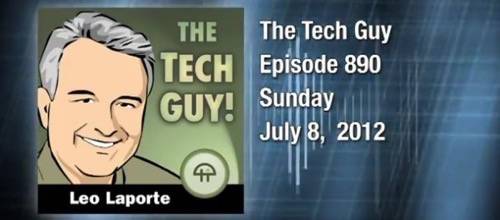 However, with the utmost respect to Laporte, neither he nor any other podcaster has changed the radio landscape like Ariana Huffington or Matt Drudge did to newspapers with their blogs. The Huffington Post was acquired by AOL for over $300 million and is now competing with mainstream media heavyweights like the New York Times and Washington Post. OK, HuffPo was and is an exceptional business. But even its sister AOL site, the tech blog TechCrunch, sold for over $20 million and changed the tech journalism landscape with its insider reporting and subjectivity.
I can't think of a single podcast that has had that kind of impact on the radio industry. Indeed, Leo Laporte himself is having the most success not on iTunes, but on radio. According to his website, he "hosts a national radio technology talk show every Saturday and Sunday from 2-5p Eastern on over 150 stations on the Premiere Radio Networks."
A glance over the current Top Podcasts list on iTunes confirms my suspicion. It's dominated by public radio networks (like NPR and WNYC), along with semi-celebrities who already had a following via TV or radio (like Chris Hardwick and Adam Carolla).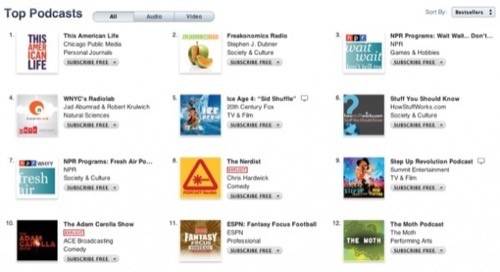 Far from changing the radio landscape, podcasting has been commandeered by the radio industry.
Bonus video: