If you're running a startup, you need to see these essential apps for startups and entrepreneurs. People aren't willing to try a slow app more than a few times. Girls Who Code is educating young ladies in the fine art of programming. After the jump you'll find more of this week's top news stories on some of the key topics that are shaping the Web – plus highlights from some of our six channels. Read on for more.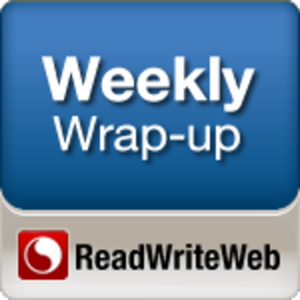 These days everyone has their favorite mobile apps, ones that make both their personal and business lives run smoother. But are there any apps that are must haves for entrepreneurs and startup founders? For startup entrepreneurs, it's crucial to find the apps that actually make a difference to you and your business. Plenty of startup founders are already experts in this area. Heck, apps are the business of many startups these days. But startups in other fields may not be so savvy. More
Ever try to launch a mobile application and get nothing but a spinning wheel? You're not alone. 74% of users will leave a mobile website if it does not load after five seconds, according to a survey conducted by Compuware, a software company. People are more patient with apps, as 50% of users will tolerate load times longer than five seconds. What is slowing down your apps? More
The high-tech industry is largely a guy's world made up of "brogrammers" and job ads that ask, "Want to bro down and crush code?" Small wonder that women made up just 21% of all programmers in 2010, off from 24% in 2000. Or that less than 10% of venture-backed companies have women founders. An organization called Girls Who Code is trying to reboot the system starting from the beginning. More
More Top Stories
It's official: Online video advertising is a force to be reckoned with. More than 11 billion ads streamed over the Web in June, amounting to 25% of all video content viewed. That online video ad traffic, as reported by comScore, translated to 4.6 billion minutes watched by 180 million Internet users in the United States. The average duration of an online ad was four seconds. The top five ad networks streamed at least one billion ads each. Google took the lead with 1.41 billion ads streamed. Google's domination isn't surprising; YouTube serves more than 99% of video on Google-related properties and is the third most popular website in the world, with 72 hours of video content uploaded every minute. More
In the last few months, Facebook CEO Mark Zuckerberg took his company public, got married and scored a nearly $6 million home loan at just over 1%. What could possibly top all that? How about approval of his very first patent request from way back in 2006 – covering privacy issues no less? Turns out the US Patent Trademark and Office (USPTO), though it originally rejected it, just granted Zuckerberg a patent that can only be described as the ultimate geek vanity trophy.More
In 2010, Apple blindsided Microsoft – and most everyone else – with the phenomenal success of the iPad. That success is now eating away at Windows PC sales. While Apple's innovation took Microsoft down for the count, the software giant has regrouped and is trying to come back by shifting the battlefield from consumers to businesses. To turn the tide, Microsoft is counting on business users, a market where Apple remains relatively weak and CEO Steve Ballmer's crew retains several critical advantages. Microsoft's counterpunches will include Windows 8 and Office 13, a combination Apple can't match in the business world. More
Instagram is exploding. Sure, the mobile photo-sharing service has been the object of buzz and adoration since day one, but few could have predicted a growth rate quite this phenomenal. Instagram boasts an amazing 80 million users, the company announced today. When Facebook announced its acquisition of Instagram in April, the photo-sharing app's user base approached 30 million. In just under four months since, its user base has grown by more than 166%, fueled in large part by the release of an Android version and tightening integration with Facebook. Instagram acquired 15 million users in the six months between Sept 2011 to March 2012. It ballooned by another 20 million between April and May. Another 30 million users in the last two months? No problem. More
mHealth is an emerging trend in technology. It stands for 'mobile healthcare' and means utilizing smartphones and medical mobile devices to help diagnose and monitor health conditions. According to a new research paper from the Economist Intelligence Unit (commissioned by PwC), the adoption of mHealth will be slow in the healthcare industry. That's due to complexities and technology incompatibilities. However, there is more immediate hope with the thousands of consumer mHealth apps available on smartphones. More
What's the first thing you think of when faced with a difficult (or even a not-so-difficult) question? According to four recent studies, your mind is primed to think about computers. In the past decade, we have retrained our minds to google just about everything we want to know, according to new research by Betsy Sparrow, Jenny Liu and Daniel M. Wegner. "The Internet has become a primary form of external or transactive memory, where information is stored collectively outside ourselves," the researchers, who are based at Columbia University, University of Wisconsin, and Harvard respectively, write in the July issue of Science. More
Zynga's share price plummeted almost 40% in after-hours trading Wednesday after the company reported a $22.8 million loss for the second quarter. The social gaming developer also revealed that it was lowering its outlook for the rest of the year, due in part to "a more challenging environment on the Facebook web platform." Zynga is hugely dependent on Facebook; it reported earlier this year that 92% of its revenue was generated through the social media giant. More
ReadWriteWeb Channels
Follow ReadWriteEnterprise on Twitter.
Follow ReadWriteHack on Twitter.
Follow ReadWriteMobile on Twitter.
ReadWriteWeb CommunityYou can find ReadWriteWeb in many places on the web, a few of which are below
Subscribe to the ReadWriteWeb Weekly Wrap-upWant to have this wrap up delivered to you automagically? You can subscribe to the Weekly Wrap-up by RSS or by email.