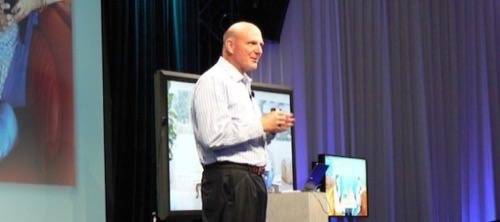 When Steve Ballmer took the stage in San Francisco on Monday to reveal the next step in the evolution of Microsoft's most important application, he gave the world's 1 billion users of Microsoft Office plenty to look forward to – but also some things to worry about. Here's a sampling of what to look for, what to avoid and what to be afraid of.
You can check out the free customer preview edition of the cloud-based Office 365 at Office.com.preview now.
1. ARM Power
What To Like: Works on ARM-based and Intel-powered Windows 8 devices, as well as Windows 7 machines. And Ballmer promised the ARM release is complete, "not a junior version."
What Not To Like: Won't work on Windows Vista or Windows XP.
What To Worry About:Office for the Mac will get an update with Office 365 and SkyDrive, but there's no word on when and if Mac users will enjoy all the new features in Windows 365.
2. Touch the Magic
What To Like: Touch controls and finger navigation are far more integrated than ever before. And Office 365 supports pen commands as well.
What Not To Like: Not everything is touch-enabled. A pen? Really?
What To Worry About: All this touch stuff doesn't do much for traditional computer users.

3. At Home and At Work
What To Like: Ballmer promised Office 365 offers "productivity for people at work and at home, in small business and large business."
What Not To Like:That's a lot of masters to serve. And on Monday at least, Microsoft's emphasis was clearly on homemakers and students, with enterprises playing second fiddle.
What To Worry About: To some extent, the needs of various groups simply don't align all that well – it remains to be seen if everyone will get what they really want.
4. All About Windows 8
What To Like: Office 365 is designed to "embrace the design concepts and principles in Windows 8, Windows Phone 8 and Metro."
What Not To Like: If you don't like Windows 8, you're not going to like Office 365, either.
What To Worry About: Windows 8's Metro interface looks great on tablets and smartphones, but may not hold up on giant desktop displays. How will Office 365's interface look and work on such a variety of platforms?
5. Service First
What To Like: Ballmer said that Office 365 was designed "from the get-go" to be a service first. When you're streaming it, you can start using it even before the download is complete.
What Not To Like: Not much, except that all features may not function until the stream is complete. And this thing is likely to consume lots of bandwidth.
What To Worry About: Ballmer promised that "you can still buy the software and download it… Office will continue to be a product. That's not going away – certainly not at this stage of the game." What did he mean with that last part about "not at this stage…"?
6. The Cloud Remembers
What To Like: Office 365 is designed to use the cloud to remember what you were doing, what your preferences and favorites are, who you're working with, and what docs you're working on whenever you log in.
What Not To Like: The offline capabilities may not be as robust, and depending on whether you're using a computer or a smartphone, you may not be able to continue the work you were doing.
What To Worry About: While Office 365 may not be as intrusive as Google Now, Microsoft is going to learn an awful lot about you and what you're working on.
7. Hiding the Ribbon
What To Like: The clean new interface hides the much-maligned ribbon interface by default, but the ribbon is still available when needed. You can even "pin" it if you want to keep it always available.
What Not To Like: Change is always hard. Just when you got used to the ribbon, it's no longer front and center.
What To Worry About: Even if the new interface is an overall improvement, will you still be able find the commands and functions you want to use?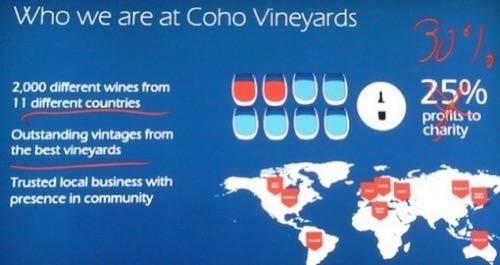 8. Markup Heaven
What To Like: Vastly improved markup and annotation features make it easier for multiple users to draw directly on documents – either in real-time meetings or during the document editing process.
What Not To Like: Not all the markup processes are the same on all Office apps.
What To Worry About: On the one hand – heavily marked-up, annotated and commented documents can quickly turn into unreadable messes. On the other hand – will anyone actually use pen-based markup tools?
9. There's a Movie in Your Document
What To Like: In-line multimedia in various Office 365 apps puts videos and images right inside the app.
What Not To Like: Waiting for that stuff to download from the cloud when you actually want to see it.
What To Worry About: Straight text ain't good enough no more.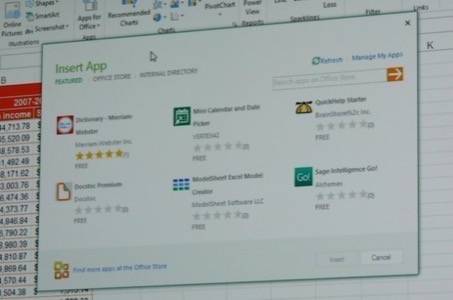 10. Everything's a Platform
What To Like: Office is now a platform, with its own API and app store for programs; the store even supports ratings and prices. And Microsoft promises that enterprises will be able to control access to apps and even maintain their own "stores" of approved and internal choices.
What Not To Like: Office 365 hasn't been released yet, but nonetheless there aren't many apps in the store yet.
What To Worry About: Initial examples include live Bing Maps and Suggested Appointments. How difficult will it be for third-party developers to create apps, and what will be their incentives? And who gets blamed when the IT department shuts out the apps that users actually want?
11. Save the Cloud
What To Like: Saving documents to the cloud – Microsoft SkyDrive – is now the default, making backup and sharing/collaborating/posting much easier.
What Not To Like: Some people are bound to want those documents when they don't have Net access.
What To Worry About: Will users remember where they put their documents?
12. Skype Gets Integrated
What To Like: Skype integration adds new ways to communicate with contacts, and includes presence info so users know who is available.
What Not To Like: Not everyone uses Skype.
What To Worry About: Do you really want the loser in the next cubicle loudly video-chatting all day long?
13. Search Speeds Up
What To Like: Faster search capability now includes documents, people, discussions, videos, reports, etc.
What Not To Like: Nothing – search is a good thing.
What To Worry About: Will all those results make it harder to find what you're actually looking for?
14. Read Mode
What To Like:Word's new Read Mode employs auto-resizing to make it easier to consume content on devices of various sizes. You can even change the background to suit lighting conditions. It can also embed multimedia for inline play.
What Not To Like: Is this a solution in search of a problem?
What To Worry About: Read Mode also lets you add and view comments with presence enabled, so you can quickly connect with the commenter if they're available. Suddenly, this doesn't seem like "reading" any more.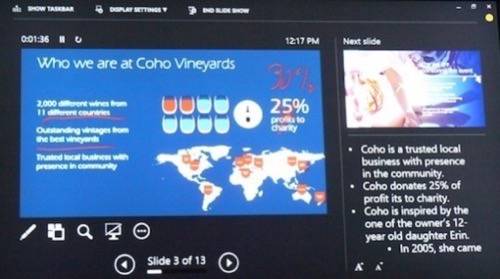 15. Presenters Get a New View
What To Like: In PowerPoint, the new Presenter View combines current and upcoming slides, presentation time and notes to make it easier to see where you are in your presentation.
What Not To Like: PowerPoint is still stuck in the slideshow metaphor. As Scott Fulton points out, we're rapidly moving to a video world.
What To Worry About: The easier and more powerful that PowerPoint gets, the worse the presentations are that people build with it. Also, how do you get to that Presenter View again?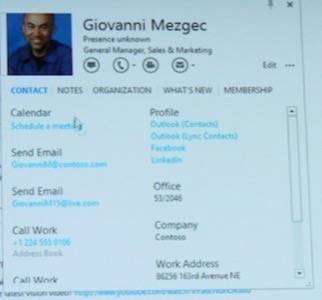 16. Outlook Catches Up
What To Like: New Outlook features like inline replies, mark-for-followup, previews, connections to social networks, and "People Cards" listing contacts' notes, organizations, memberships, social feeds such as Facebook, Linked In, Yammer and so on.
What Not To Like: A lot of these features still feel like imitations of Google's Gmail.
What To Worry About: What's the appropriate role of an email program in 2013?
17. Outlook Goes Social
What To Like: Outlook has new hooks to bring in data from Facebook and LinkedIn, and the program now supports multiple email accounts.
What Not To Like: Outlook also includes a Weather Bar. Yawn.
What To Worry About: In corporate settings, all that social media info could be seen as distracting – or even create compliance issues.
18. Peek at What's Next
What To Like: Outlook's new Peeks feature lets you hover over various areas of the screen – the calendar at bottom, for example – to get a quick intereactive look at what's there.
What Not To Like: How do you "hover" in a touch interface?
What To Worry About: You have to remember to hover to see what's there.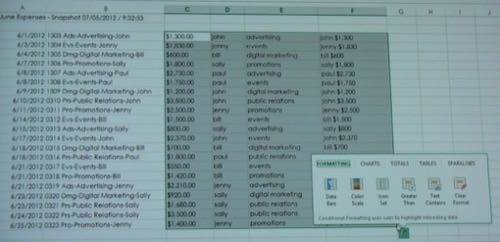 19. Excel Bulks Up with New Features
What To Like: Excel's clever Flash Fill feature should save time entering data. Power View pulls together maps, charts, graphs and other data types into a single place, and dynamically updates them all as you change the data. Quick Analysis gives you an instant menu to functions based on the range of cells you've highlighted – without using the Ribbon!
What Not To Like: You'd better check what Flash Fill enters before sending a spreadsheet to your boss.
What To Worry About: How much of Excel's power did most users actually take advantage of? Will Office 365 raise or lower that percentage?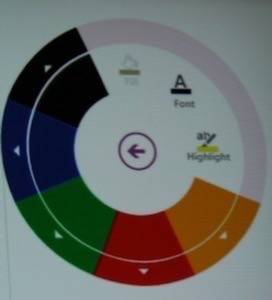 20. Radial Goodness
What To Like:OneNote's new Radial Menu offers a slick and circular way to choose fonts and colors, as well as ways to insert and edit elements such as tables.
What Not To Like: Available only for the OneNote note-taking app – not the core Microsoft Office applications.
What To Worry About: Great for touch users, not necessarily as useful for mouse drivers.
All images by Fredric Paul for ReadWriteWeb.