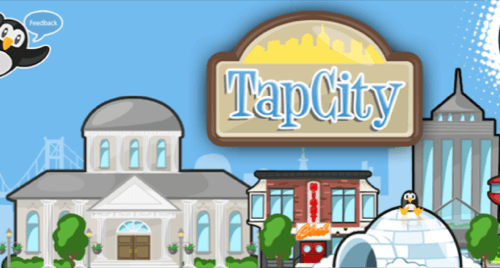 The top startup accelerators in the world – programs like TechStars and Y Combinator – receive a couple thousand applications for just a handful of spots each session. It's harder to get into one than Harvard or Stanford. So how do you do it?
You could Google "how to get into a top accelerator" and see what advice you find. Or, better, you could pick the brain of a recent graduate. Trouble is, those guys are busy trying to grow their companies. They don't have a lot of time to sit down for a chat.
So, we arranged a meeting with Dave Bisceglia, cofounder and CEO at highly touted mobile gaming startup The Tap Lab, which went through TechStars Boston last year and was a finalist at MassChallenge, the world's largest startup competition. Tap Lab's first game, Tap City, is now available free on Apple's App Store. Bisceglia informally coaches other startups on how to win entry to a top accelerator. He offered the following tips: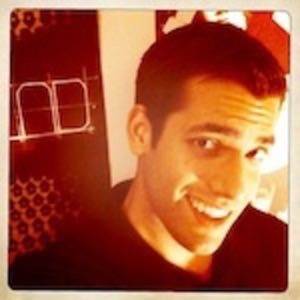 1. Show Capacity for Traction
"The most important thing is traction," Bisceglia says. "These programs want to see that you can accomplish a lot leading up to the program. When we were applying we met with the folks at TechStars for a first interview, with a second interview a few weeks later. We were determined to show them what we could do between that first and second interview and we accomplished so much in those few weeks – just two guys in a basement with no money. They were blown away at TechStars. It's all about demonstrating traction and showing you can get things done."
An accelerator session lasts only a few months, so programs look for applicants with the brains and ass-busting ability to achieve product in that period. They don't want to waste their time and money on people who will stumble to session's end with a half-baked idea.
"These programs want teams that are poised to put what an accelerator brings to the table to good use. For instance, TechStars is now giving $100,000 to every startup it accepts, so you have to be prepared to use that money to get traction for your business by doing things like bringing on talent during the program."
2. Friend the Mentors
Every accelerator has a list of its mentors. These lists are public. Bisceglia tells the startups he consults to get hold of the list for accelerators they're targeting and talk to the mentors.
"Try to get in touch with those folks before you apply and gauge their interest in your business. If you can get someone who's actively involved with the program to be a champion for you while you're applying, that will drastically increase your chances of being accepted."
Before he applied to TechStars Boston, Bisceglia looked through the TechStars mentor list for people in that city's gaming community. He connected with several and they helped him craft Tap Lab's pitch and application.
"It also didn't hurt to have their names on our application as friendly, unofficial advisors," he says. "And since then those folks have become formal investors and advisers in my company."
Tap Lab has $550,000 in funding, with lead investment from one of its TechStars mentors.
3. Build a "Fire on the Horizon"
Before you apply to an accelerator, try to arrange some event that will get the attention of the admission committee. Accelerators these days are looking for viable companies – startups with the potential for an exit in the near future, not five years down the line – and if you can show that you've got more than an idea on a whiteboard, it will greatly boost your chances.
"As corny as it sounds, we had a fire on the horizon," Bisceglia says. "We scheduled a product launch at South by Southwest for the week TechStars was scheduled to start – and we told them that if we were accepted we couldn't make the first week of the program because we had this scheduled product launch. They loved that. It demonstrated that we were a moving train and that we'd be able to really ramp things up once we started in the program."
A lot of companies applying to accelerators these days have already built a product or raised a seed round or both. That's your competition. If you want to stand out, you'd better have more than vaporware.
4. Ace the Application
A great application is an obvious element of success. But what makes a great application? Bisceglia says it's vital in the video portion to demonstrate a couple of qualities, including your well-rounded startup team and your passion for your product.
"The team component is very important. Programs want to see diversity in skill sets among the founding members. They want to see in the video your personality and that you're passionate."
Also critical is what you don't put in your application. Don't put in everything.
"The written piece is very much like a college application," Bisceglia says. "They want a quick pitch of your company. A lot of people get caught up in jargon and the weeds of their product. You have to really boil it down so your pitch is clear, concise and compelling."
Once you've written your application, find a friendly investor or VC and ask for a review. They'll find the pain points in your business and ask you about them. This will prepare you for the interview portion of the accelerator admission process.
You can also reach out to people who have been through the accelerator program. Just don't try to get time with recent graduates. They're too busy, as mentioned above.
"If you get a vote of confidence from an alum, that's to your benefit," Bisceglia says. "The trick is to not reach out to the very last class, because those guys are crazy trying to raise a round and trying to impress investors, so it's very difficult to get their time. You really have a window of two to three months once you graduate from the program to get the attention of investors while you still have that glow."
Play your cards right in your accelerator application and someday that could be you.