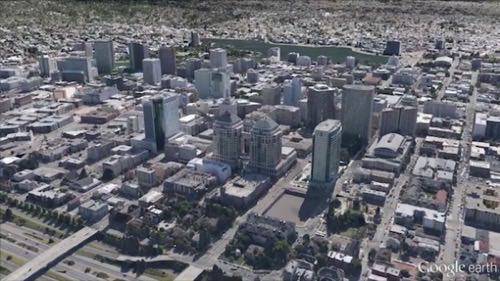 Google took the wraps off a bunch of new features for Google Maps at the Google I/O developer conference Wednesday. If you use your smartphone for public transit, if you're planning a trip or if you're visiting a city for the first time, you'll want to see what the new version of Maps has in store.
3D Cities and Offline Maps
Google's immersive, 3D models of cities, first demonstrated at its Next Dimension of Google Maps event June 6, have been added to Google Earth for Android. The models are built from aerial imagery, and they include fun content like guided tours of landmarks. They'll be available to Google Earth users starting this week. The initial cities includes 15 U.S. locations as well as Rome, Italy.
The offline maps capabilities shown off at the June 6 event will also become available this week. For 150 regions worldwide, users of Google Maps for Android can download maps and use them without a data connection.
New Looks for Google Maps
Up to now, Google Maps identified places with a pin pointing to a precise latitude/longitude location. On Wednesday at Google I/O, the company released new ways to represent data on the map. It calls them symbols.
Apps can manipulate symbols to change the size, color and shape of a point, instead of just dropping a pin in the center.
Symbols can also be used to show heatmaps. Maps product manager Thor Mitchell said that app developers frequently ask him the following question: "How do you recommend that we visualize very large data sets?" For example, how would a (hypothetical) app that tracks electricity use in a city in real time display that on a map?
In the past, developers had to build their own solutions, but now they can plug in the feed of data, changing constantly as light switches and garbage disposals flip on and off throughout the city, and Google Maps can natively draw a swatch of color over the selected area that shows the level of energy consumption.
Google is also giving apps more fine-grained control over the appearance of styled maps. Last Friday, Google announced that it was eliminating the distinction between styled and unstyled maps in its fee system for apps that use Google Maps data. On Wednesday, it released a new set of "adjustment filters" that let developers subtly modify the appearance of maps to match their apps.
Public Transit Info in Any App
The Google Maps apps on Android and iOS offer handy public transit directions. Now Google will let developers of third-party apps pull in the transit data for 475 cities as well. Not just schedules; Maps will display map layers showing public transit routes, as well as color-coded traffic layers.
It's great timing for Google, since Apple demonstrated its new iOS 6 maps on June 11 with no Google data and no transit data whatsoever. Apple's maps application is accessible for developers to make their own transit apps, but they have to find the data on their own.
Providing public transit data has been a bit of a headache for Google, since, as Cocoanetics eloquently described, some cities are hostile to outside providers like Google owning their transit data.
Apple decided to avoid that altogether (for now). But Google has gone the other way, offering its extensive transit database as a platform for other apps.
Mitchell says that this is "one of the most requested features that we've ever had."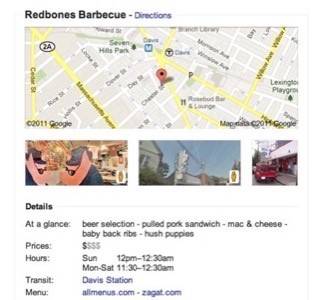 Planning Places to Visit
So far, Google Places has been concentrated on mobile, location-based apps using the GPS signal from your phone. Apps that use Google Places check to see what restaurants, shops and other attractions are around you right now. On Wednesday, Google opened up Places to a broader range of apps.
Google Places is now available to less real-time use cases, as well as the desktop. Apps can use it to plan trips with specific hotels or museums on the agenda. It will also incorporate searches you're entered in Google's search box, including voice entry and auto-completion. All Google's search and suggestion capabilities can now be applied to applications that help you find stuff to do and places to go.