As corporate IT workers adapt to the shifts towards decentralized, cloud-computing services in place of in-house technology assets, they have to be asking themselves: "Am I working myself out of a job?"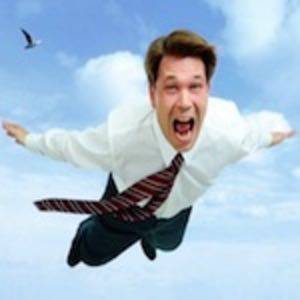 This fear, justified or not, is one way to explain the persistent efforts of many enterprise IT departments to forego public cloud-computing services in order to maintain their own private-cloud systems. It may also offer insight into the hype around datacenter tools such as Hadoop, Cassandra and Pig.
It's Good to Be King – of the Datacenter
The overall goal? A Game of Thrones-style power play by IT departements intended to reinforce their own importance by keeping the datacenter local.
According to a March 2012 IDC study sponsored by Microsoft, cloud computing will create 13.8 million jobs worldwide in the IT sector by the year 2015. What the report also highlights is that while public cloud spending will go up, general IT spending will not grow as fast – and in some regions could actually be scaled back.
This makes sense. Corporations' budgets aren't unlimited, and spending on one line item can bring down the amount available for other things. So, while it's great that nearly 14 million cloud jobs are on the way, that doesn't necessarily add up to bright prospects for corporate IT positions.
So despite the overall benefits of cloud computing, can we really blame IT workers – and even IT leaders – for dragging their heels on moving to the cloud? Or for doing anything else they can think of to remain relevant?
Hugging the Hardware
"People get nervous about jobs when they start thinking about their hardware going somewhere else," blogged NTT Communications engineer Ladd Witmer. "There is an entire group of people in most organizations that do the systems administrative work, as well as the cabling and racking and stacking. There is also another group that manages the physical infrastructure and who would be affected by a movement to a public cloud provider."
It's not all doom and gloom, of course. Witmer goes on to write that "fewer people will be needed to maintain the basic infrastructure. Those people could, however, be redeployed to provide higher value to your organization."
"Could" is not the same as "would," though, and the change is still threatening enough for many IT workers to work hard to prevent. Better, they may reason, to spin change in their own way, safeguarding their own careers by implementing new solutions in their own datacenters.
Hadoop to the Rescue?
Perhaps chief among those kinds of solutions are Hadoop and its attendant ecosystem of tools that are used to tackle the problem of big data.
This is not to paint Hadoop as no more than a way for IT workers to hold onto their jobs. The needs Hadoop addresses are quite real. But there seems to be an almost frantic focus on Hadoop as the only big data tool worth considering, when capable tools including MongoDB, HPCC and 1010data are delivering their own scalable big data solutions.
And it's not just big data: appliances, bring-your-own-device (BYOD) policies and social media are other areas where IT is struggling to decide whether to fight, admit defeat or try to take ownership and drive the discussion.
There are plenty of legitimate technology and business concerns around those issues, and it's probably counter-productive to challenge IT workers' motivations. But it's important to understand all the factors influencing the reactions to potentially disruptive technologies. That's especially true when considering the technology is as powerful and transformative as cloud computing.