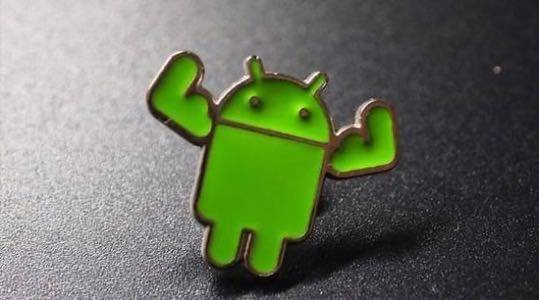 Oracle has been dealt a final blow in its court case over the use of Java in Android. U.S. District Judge William Alsup dismissed Oracle's copyright infringement claim, bringing to an end a dramatic court case that saw Google win in nearly every single important aspect. Oracle has said it will appeal.
The ruling over whether Google violated the structure, sequence and organization (SSO) of 37 copyrighted APIs fell to the hands of Judge Alsup after the jury came to an impasse during the copyright phase of the trial. The jury was asked to determine several questions concerning whether Google had copied code copyrighted by Oracle after it had acquired the Java programming language when it bought Sun Microsystems in 2010. The jury did not return a complete verdict, ruling that Google had copied the SSO of the 37 APIs but could not decide whether or not that was considered fair use.
When viewed as a whole, Oracle lost every significant aspect of the case. The jury found that Google had not infringed on any of Oracle's patents and was innocent on copyright violations except for nine lines of specific code out of the 15 million lines that constitute the Android mobile operating system. Oracle, which was rumored to be seeking billions of dollars from Google, will now likely only be awarded between $150,000 and $300,000 in statutory copyright damages.
"The court's decision upholds the principle that open and interoperable computer languages form an essential basis for software development. It's a good day for collaboration and innovation," Google said in an emailed statement to the Los Angeles Times.
Oracle's stance on the ruling is profound. While many have viewed the database company's efforts as a pure money grab, Oracle is trying to present itself and the Java community as victims of what it implies is unabashed theft by Google. As a programming language, Java was created by Sun Microsystems in the 1990s as a way to "write once, run every" and designed to supersede the closed system created by Microsoft Windows. Oracle alleges that Google has violated the promise of Java and betrayed the entire development ecosystem that relies on the code.
"Oracle is committed to the protection of Java as both a valuable development platform and a valuable intellectual property asset. It will vigorously pursue an appeal of this decision in order to maintain that protection and to continue to support the broader Java community of over 9 million developers and countless law abiding enterprises. Google's implementation of the accused APIs is not a free pass, since a license has always been required for an implementation of the Java Specification," Oracle stated in am email to technology publication The Verge. "And the court's reliance on 'interoperability' ignores the undisputed fact that Google deliberately eliminated interoperability between Android and all other Java platforms. Google's implementation intentionally fragmented Java and broke the "write once, run anywhere" promise. This ruling, if permitted to stand, would undermine the protection for innovation and invention in the United States and make it far more difficult to defend intellectual property rights against companies anywhere in the world that simply takes them as their own."
While Google's victory in the case is a big win for the company and its Android platform, the legal proceedings are by no means over. Oracle's eventual appeal will have legs based on both Judge Alsup's ruling on the fair use aspect and the jury's split decision over the most important copyright issues.