It is time for another look at enterprise IT from our friends Chief and Chuck. If your management still thinks Facebook and Twitter are fads, then perhaps this cartoon will hit home. After all, if we could only just not be bothered all the time from our customers when they have problems, right? One way is to just ignore them, and the message from this cartoon is clear: You do so at your own peril.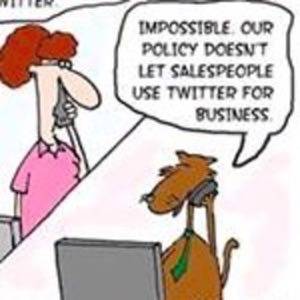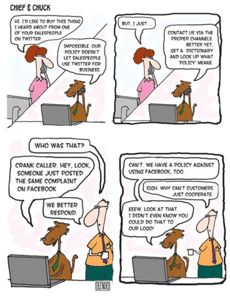 We've written many articles on the need for using social media to engage your customers, including the analysis of Oracle's acquisition of Vitrue earlier this week and this infographic we linked to last year that shows customers want to use social media for support. Maybe it is time you re-examined your own policies to make these tools both easier and more popular in your enterprise.
CA Technologies' CHIEF & CHUCK is licensed under a Creative Commons Attribution-NoDerivs 3.0 Unported License. Based on a work at http://www.ca.com/cdit.