Think emojis are fun? Now you can send messages that move. A new iPhone app called MyFaceWhen makes it fast and easy to record and send video in the form of animated GIFs attached to text messages.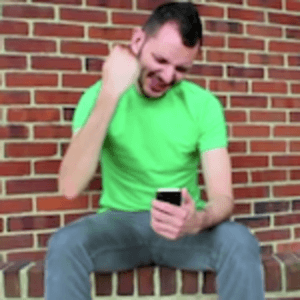 We've had multimedia messages (MMS) for years, and we're used to static images showing up alongside text messages. Most phones can handle audio and video recordings, too. But those take a long time to send and receive, and they require the recipient to click 'play' to see the message.
Spicing up a text message with an animated GIF is way better, and MyFaceWhen makes it incredibly easy. Wave hello, smile or spin around in circles, and instead of text, a still photo or a poop emoji, your friend will instantly see your animated greeting playing in loop, like a cartoon.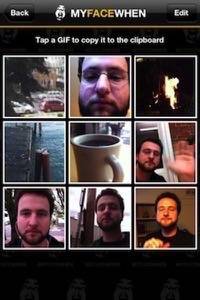 If you can get over the app's name and somewhat offputting icon, MyFaceWhen is phenomenally easy to use. It launches surprisingly fast, which is crucial if you're trying to record something spontaneously. It launches straight to the camera in video mode, and a big "Record" button sits in the center of the screen. You can flip between the front and back camera as usual.
Record your video and then tap the center of the screen again. You'll see the preview as a video. If you like it, hit the big yellow "SAVE" button, and the app will convert the video into a small GIF in seconds. Then it takes you to a grid view of all the GIFs you've recorded, with the new one shown first. In a couple taps, you can copy it to your clipboard. When you copy it, it even gives you a handy button to switch over to the Messages app. All you have to do is paste a GIF into a text message and send it. Recipients with iPhones and many (but not all) other smartphones will see it pop up in a familiar chat bubble with the animation looping away.
Whether it's hilarious pet antics or just you waving hello, communication by animated GIF makes everybody involved feel warm and fuzzy. If you're in a situation where you need to send video quickly – a sporting event, a momentous occasion, a protest in the streets – GIFs will upload much faster than video files.
And you don't have to send your GIFs via text or iMessage. Since they're copied to the clipboard, you can send them as email or any other GIF-friendly way.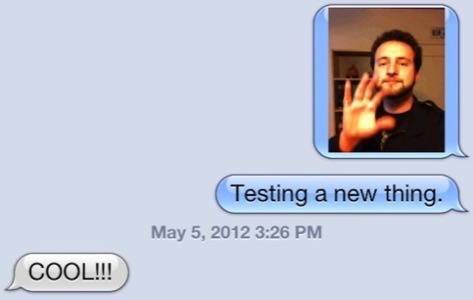 The GIFs produced by MyFaceWhen are quite small and highly compressed, but this is an advantage. They're big enough to get the point across but small enough to send quickly without eating up your data plan.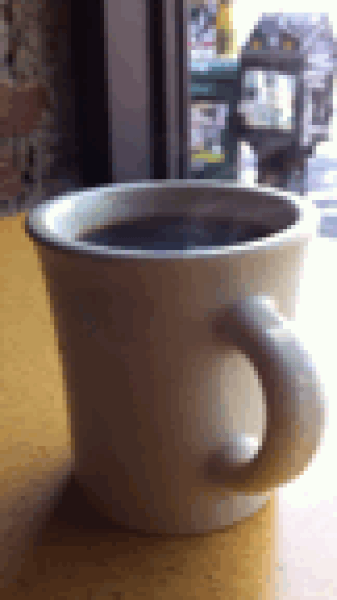 Other animated GIF apps, like Gifture, go after the Instagram vibe. They let users apply filters, be artsy and share to the Web and social networks. MyFaceWhen is more personal. It expands the range of emotions you can express in an iMessage conversation.
The app is free on the App Store, so it's definitely worth a try.