Facebook became a publicly traded company a few hours ago, but it's not wasting any time making new moves. The social networking giant acquired Karma, a mobile app for finding and sending gifts to one's friends and family. By buying the social gifting app, Facebook pushes further into the mobile space it so desperately hopes to conquer.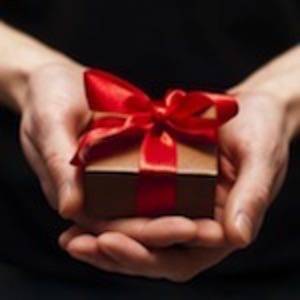 Karma relies on its users' Facebook accounts to find their friends and determine when important dates in those friends' lives happen to be. The most obvious use case is birthdays, but the app is much smarter than that. For example, it knows that a friend of mine recently landed a new job in New York and that another friend just graduated.
From there, Karma recommends a number of gifts to send to that person, from baby booties to whiskey rocks. You can break down gifts by the type of person you're sending them to. Are they a foodie? A geek? Tap the appropriate tab to filter gifts accordingly.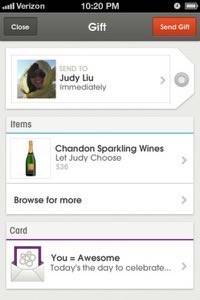 "The service that Karma provides will continue to operate in full force," wrote Karma cofounders Ben Lewis and Lee Linden in the acquisition announcement. "By combining the incredible passion of our community with Facebook's platform we can delight users in new and meaningful ways."
The acquisition is Facebook's first as a public company, and one that comes a few weeks after it announced the acquisition of mobile photo-sharing app Instagram for close to $1 billion.
Karma already has Facebook baked thoroughly into the experience, so the acquisition makes perfect sense. This is precisely the kind of social commerce service that Facebook strives to provide its users, and it doesn't hurt that it's a mobile application, an area in which the company has acknowledged it needs to do better. This also helps diversify Facebook's revenue beyond social advertising.