On LinkedIn's blog today is a post about the top 10 most sought-after engineering startups in Silicon Valley. And no, Facebook and Google didn't make the cut because this was a list of companies with fewer than 500 employees. (Pinterest was number 6.) To compile the list, the company looked at nearly a quarter million engineer profiles on its service and tracked where they were searching for jobs.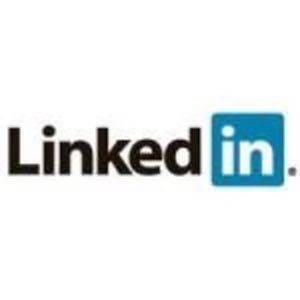 Four of the top 10 spots go to companies that are heavily involved in Big Data: Cloudera, Palantir Technologies, Hortonworks and Splunk. Two others, Arista Networks and Nicira, are doing new things with networking and virtualization infrastructure. And then there are Box.net, Pinterest and Square, the mobile payment processor. Most of the companies are clustered in the Santa Clara area, with a few located in San Francisco.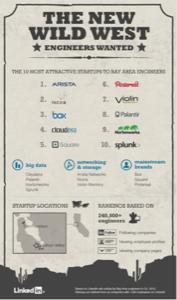 LinkedIn did its analysis by tracking people "visiting profiles of employees looking for common connections, checking out LinkedIn Company Pages, and following companies using the LinkedIn Company Follow button." There aren't many surprises here; these are some of the hottest, best-known new companies in the Valley. If you're trying to hire engineers for your own startup, these companies are your competition. And of course, LinkedIn is looking to hire data scientists of its own.